News
Details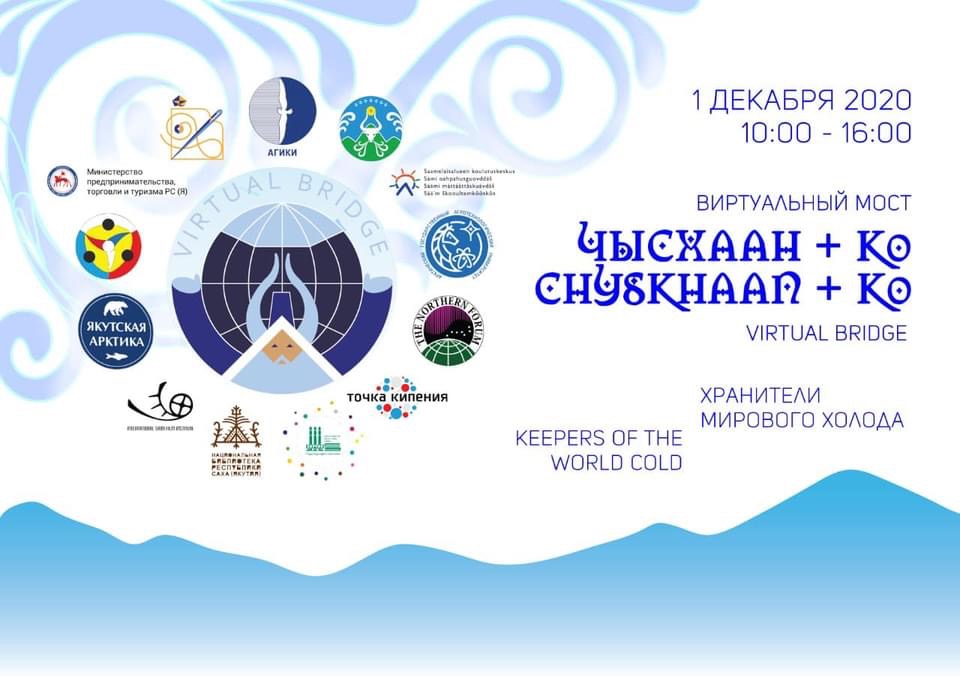 Dear friends,
We invite you to watch an interesting event initiated by the Arctic State Institute of Culture and Arts of Yakutia: a meeting of Keepers of the Cold from different countries and regions. The Northern Forum is one of the partners of the event.
Details
Museum and Educational Center "Reflection", "Center for Culture and Sports State Enterprise Talinka" of the Oktyabrsky District of the Khanty-Mansiysk Autonomous Okrug - Ugra announces the international project "The Red Book through the Eyes of Children" and accepts creative works of children from all regions of the Russian Federation and countries of near and far abroad.
Details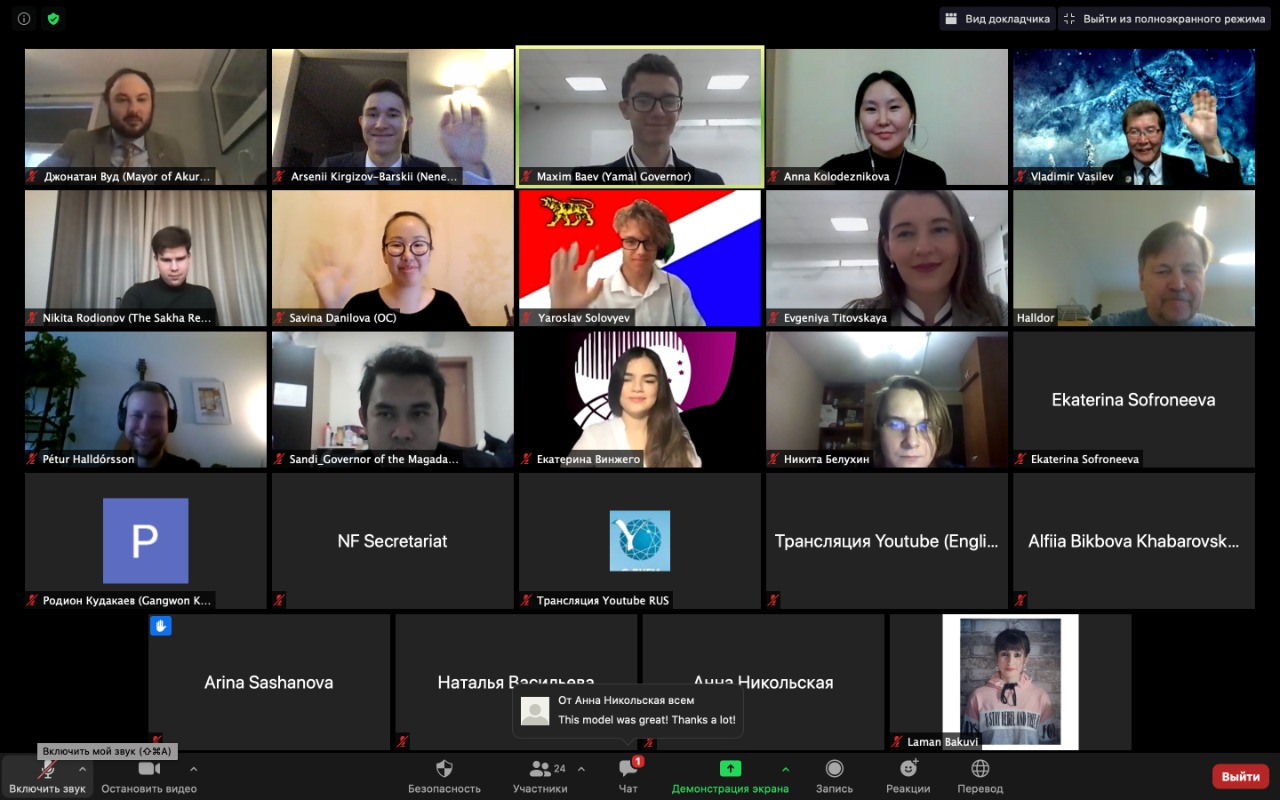 On November 19-21 the Model Northern Forum 2020 was held. Nearly 250 young people, among them pupils, students, researchers experts from 11 countries and 30 Russian regions attended the event.
Details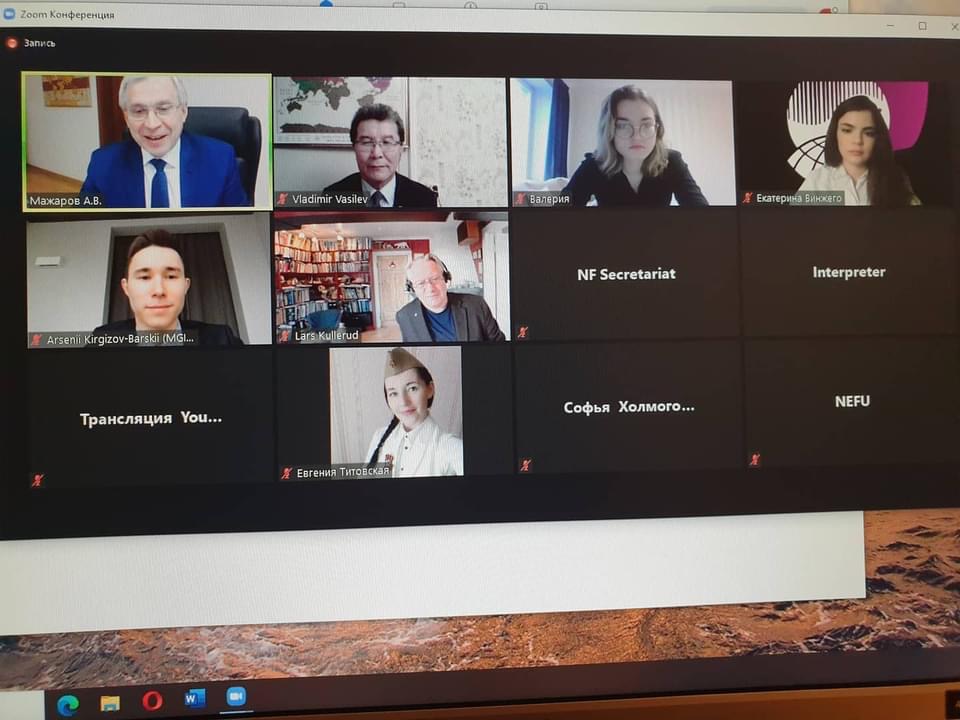 The opening of the Northern Forum Model, organized by the Northern Forum, the Yamalo-Nenets Autonomous Okrug, MGIMO of the Russian Ministry of Foreign Affairs, the club "Arctic" of MGIMO, NEFU, the Public Organization "Intersfera", took place.
Details
Dear friends,
Today, 19th November, at 12 P.M. - Moscow time the opening ceremony of the Model Northern Forum will be held!
Details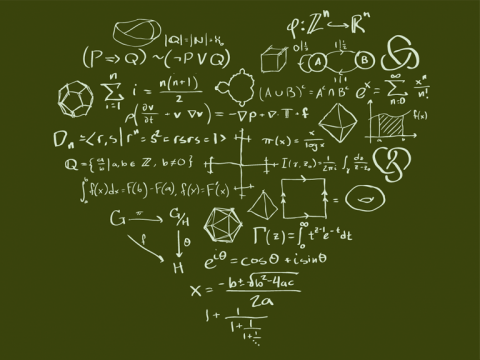 Regulations of the All-Russian Distance Olympiad
Details
Terms and Conditions of international Online Olympiad "School of Living in the North"
Details
The Administration of the Nenets Autonomous Okrug invites you to take part in the IV International Scientific and Practical Conference "Arctic Telemedicine"
which will be held on November 26, 2020 as an online event
Details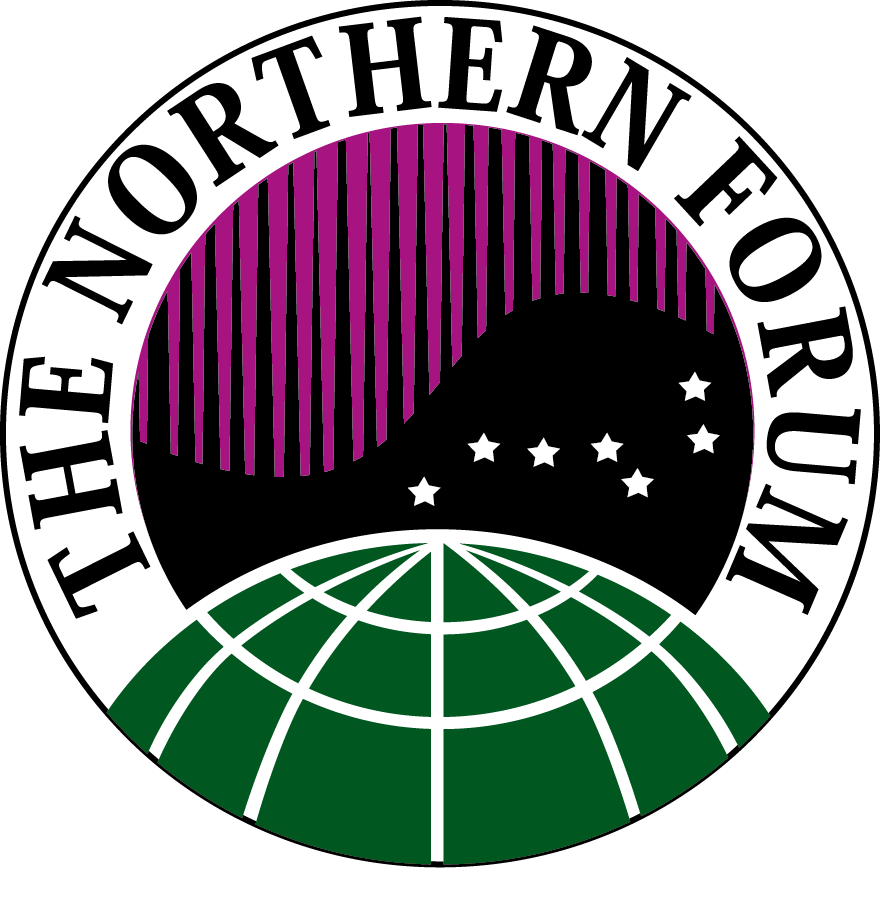 The list of applications can be downloaded from the link below
Details
We remind that the International Model Northern Forum will be held online on November 19-20. The registration for The Model Northern Forum ends on November 8, essay submission – November 15.
Details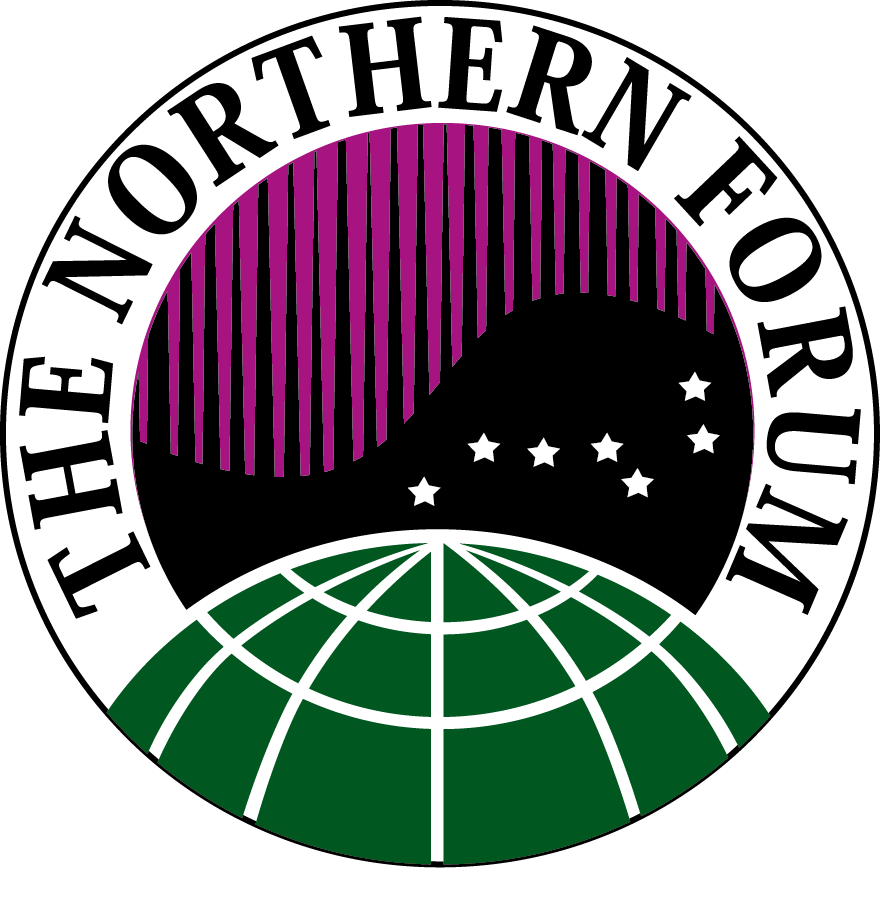 We inform that the acceptance of applications for the Northern Forum Project Call has been completed.
Information about the winners will be published on the website before the end of the year.
Details
These projects are implemented by the public organization of the Republic of Sakha (Yakutia) "Association for the Promotion and Consolidation of People's Diplomacy Intersphere" with the grant support of the Federal Agency for Youth Affairs "Rosmolodezh".