Announcements
Details
Dear Participants,
Please proceed to PayPal for payment.
Participation: 100 EUR
If you don't have PayPal account, please choose "Create an Account".
Details
Arctic Summer School 2020 is organized by North-Eastern Federal University. The school is co-organized with Northern Forum international organization and will be held online from July 27 – August 7, 2020. Applications until July 25, 2020.
Details
The International Arctic Social Sciences Association (IASSA) has posted the announcement of the X International Congress of Arctic Social Sciences (ICASS X), which will be held at the Northern (Arctic) Federal University in Arkhangelsk on June 15-19, 2020.
Details
The FRAM Centre, Nature Climate Change, and Nature Reviews Earth and Environment are pleased to present
Details

Arctic Shipping Forum is a conference dedicated to the latest opportunities and developments in the Arctic Shipping sector.
Details
The Arctic Summit Week (ASSW) was initiated by the IASC in 1999 to provide opportunities for coordination, cooperation and collaboration between various scientific organizations involved in research in the Arctic, and to save time and time.
Details
The Model Arctic Council (MAC) is an academic program in which students from universities throughout the circumpolar north and beyond actively participate in a collaborative, experiential learning exercise to expand their knowledge of salient challenges and concerns in the Arctic. The program is a Thematic Network of UArctic and is organized through collaboration among faculty at UArctic institutions. The vision is that a UArctic member institution in the country chairing the Arctic Council will host the MAC in even-numbered years to connect with official Arctic Council meetings and other activities. In odd-numbered years, the vision is that regional MACs will occur.
Details

On March 18-19, 2020, we invite you to join us for two days dedicated to the High North: The High North Dialogue Conference 2020.
Details

APECS Russia and the UK Polar Network invite Early Career Scientists from UK and Russia to apply to the interdisciplinary field course in the Russian Arctic titled "Arctic Interdisciplinary Studies – ARCTIS". The field course will take place in Khanty-Mansiysk (Yugra) Autonomous Region, Russia on February 17-23, 2020.
Details

The growing demand for energy in the global economy and increased competition in global hydrocarbon markets are driving the growing interest of the world's leading oil and gas companies in the Arctic's resource potential and offshore projects.
Details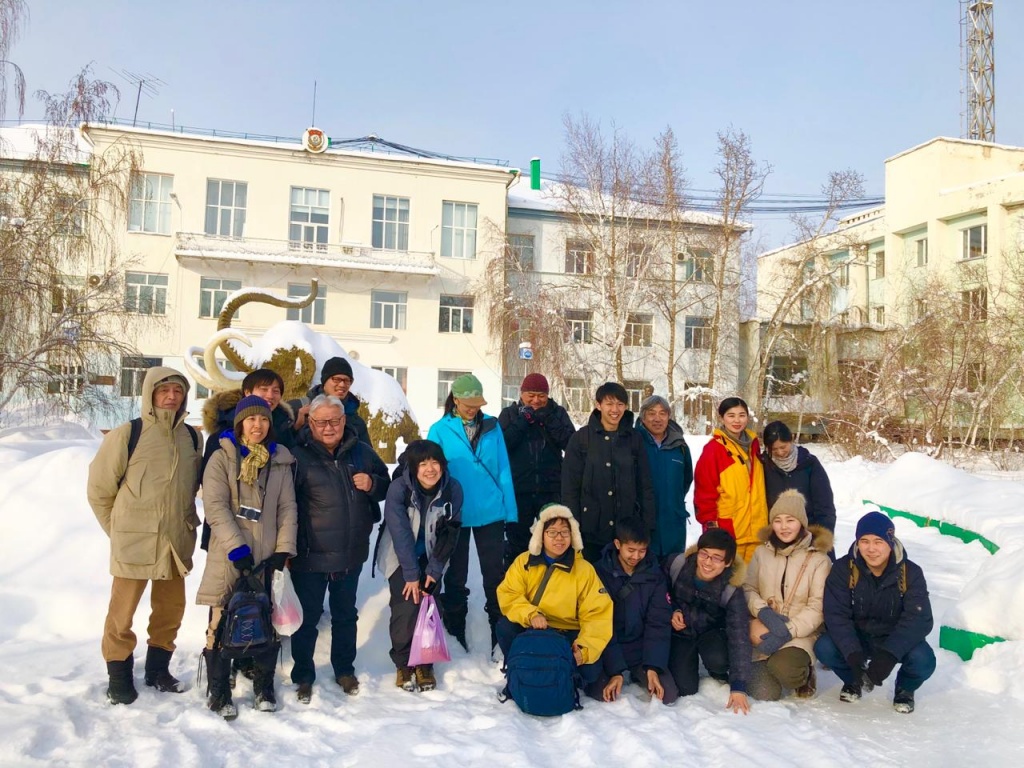 Arctic Winter School 2020 at North-Eastern Federal University, Yakutsk, Russia is going to be held from February 25 – March 7, 2020. Applications until February 1, 2020.
Details
The IX international forum "The Arctic: Present and Future" begins in St. Petersburg. Today, December 5, the IX international forum "The Arctic: Present and Future" opens in St. Petersburg. Discussion platforms of a key public event are dedicated to the development of the Arctic zone of the Russian Federation and will bring together about 2500 delegates from 40 subjects of Russia, including all the Arctic regions.