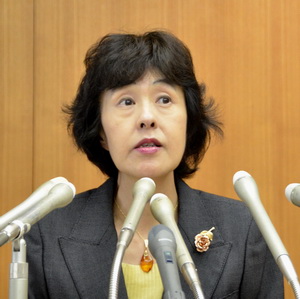 Candidates backed by the Democratic Party of Japan, the nation's largest opposition party, are set to challenge incumbents supported by the ruling Liberal Democratic Party in two of the 10 gubernatorial elections to be held during the quadrennial unified local elections.
The two gubernatorial races are in Hokkaido and Oita.
The election in Hokkaido will be a one-on-one battle between the current Gov. Harumi Takahashi, 61, who is backed by the LDP and coalition partner Komeito and seeking a fourth term, and freelance newscaster Noriyuki Sato, 65.
Sato is supported by the DPJ, Ishin no To (Japan Innovation Party), the Japanese Communist Party, the Social Democratic Party and New Party Daichi, a regional political party.
In Oita, Gov. Katsusada Hirose, 72, who is supported by the LDP, will be challenged by former Oita Mayor Ban Kugimiya, 67, a former House of Representatives member from the DPJ who is backed by DPJ lawmakers and prefectural assembly members.
In Kanagawa, Fukui, Nara, Tottori and Tokushima prefectures, the LDP, Komeito and DPJ will support the current governors, while the incumbent in Fukuoka will be backed by the three parties plus Ishin no To and the SDP.
The DPJ has given up fielding its own candidate in Mie, home of party leader Katsuya Okada, and pro-nuclear Shimane.