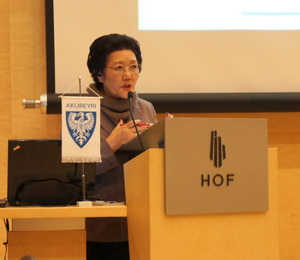 Third day of the 2014 RCC Meeting was dedicated to the project development of the Northern Forum, moderated by the Acting Executive Director Anastasia Bozhedonova. Ms. Bozhedonova was as well first to present on this day – the presentation was dedicated to a brief outline of current project activities under the auspices of the Northern Forum – currently there are 18 projects within the Northern Forum system or working closely to the Northern Forum, split in three programs. More on these project is in "Projects" section of this website.
Projects themselves were represented as well: starting with a presentation of Valentina Kondratieva. Her second presentation on the RCC Meeting was on upcoming conference in Yakutsk, Sakha Republic (Yakutia) – "Technologies in the Arctic". This conference is held as a part of ongoing Sakha "Year of the Arctic" as is expected to have an extended international participation. The conference covers topics on analysis of experience of Arctic development from the past and present, plus includes presentations from representatives of leading technologies for Arctic development.
From the "Sustainable Development" program, a presentation by Deputy Utilities Minister Nikolai Durayev of Sakha Republic. His presentation showed Sakha electricity power grids features, issues with generators, power lines and perspectives for further development. Sakha Ministry for Communal Utilities and Energy participates yearly in an international conference on renewable energy in isolated systems (communities) of the Russian Far East.
Energy topic was continued with presentation of a delegate from Gangwon Province, Republic of Korea – Mr. Min Byeong-do. Mr. Byeong-do's presentation was a continuation of 2013 Northern Forum General Assembly, where Prof. Kim Jin Ki from Gangwon Research Institute has introduced the delegates to the newest Korean technology of Plasma enhanced integrated gasification of combined cycles. This technology applied to modern electrical power stations has since been tested in real life and proven to be an effective way of producing electricity from low grade fuels that is easy to obtain in various locations.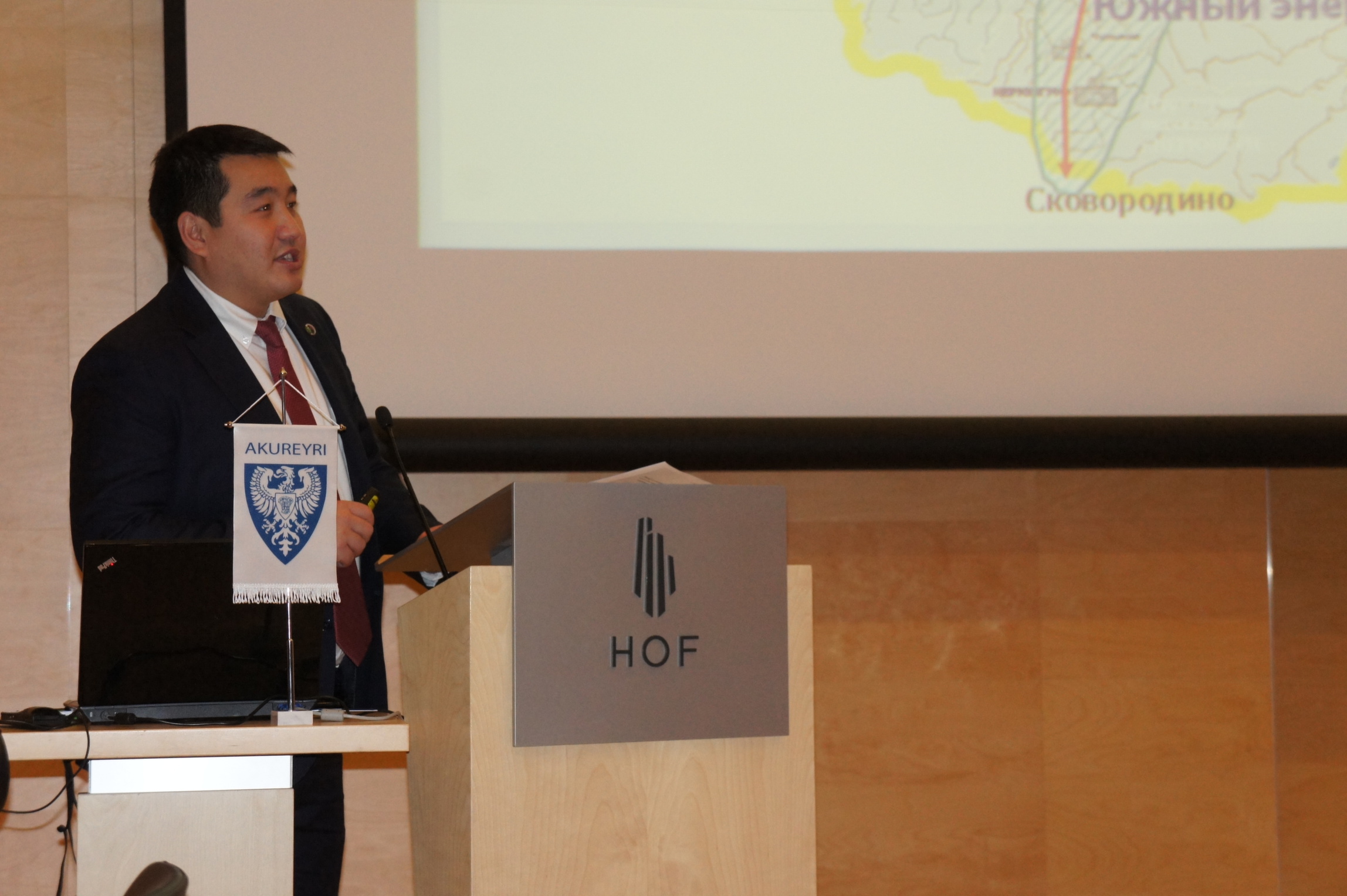 Next came a set of presentations from a large Yugra delegation. Valentina Kochetygova has presented ethnical Bear Games held under auspices of the state museum "Torum Maa" – this event has deep historical roots and is protected by state as heritage of Khanty and Mansi indigenous peoples. Her presentation gave the delegates a very detailed look on this tradition, all the way to description of rites, length of celebration (as Bear Games is a holiday as well). The Games are not yet included into the UNESCO World Heritage List, therefore the Museum keeps working to have the Games recognized internationally.

Valentin Kylasov and Evgeny Redkin have presented traditional sports games of the indigenous peoples of the North. Finally, a Director of the Historical museum of Talinka in Yugra, Olga Styciuk, has presented the international project "The red book through the children's eyes" along with two participants that came to Akureyri with her.
You can see more pictures of 2014 RCC Meeting by proceeding to the gallery.