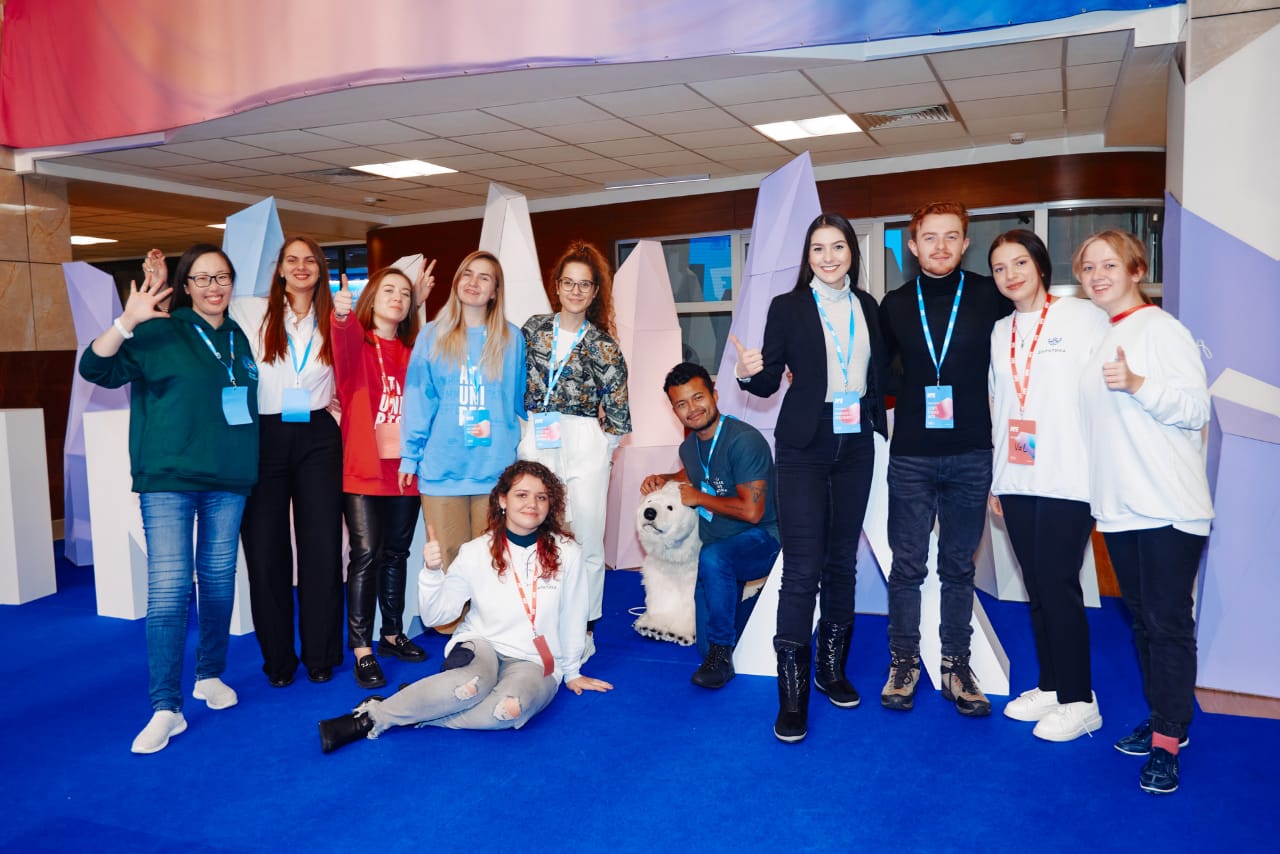 On December 6-9 Salekhard hosted the ICE Arctic Council Young Leaders Forum. ICE stands for "Inspiration. Communication. Efforts"
The ICE Forum brought together 100 young leaders from different countries, mainly from the country members of the Arctic Council. All participants have worked in 4 labs:
"Creative Industries Development"
"Volunteering"
"Business Acceleration"
" Youth Media "
Participants have presented their projects in front of organizers and experts on the third day of the event. The results of the implemented projects will be summed up at the next ICE Forum in 2023.
On December 8, 2021 Deputy Executive Director of the Northern Forum Daryana Maximova spoke about the history of the creation of the Northern Forum and its current activities on the main stage of the ICE Arctic Council Young Leaders Forum.
Following her, Savina Alekseeva made a presentation on the Northern Youth Forum and the Arctic Startup Expedition which would cover 8 Arctic countries: Canada, Denmark, Finland, Iceland, Norway, Russia, Sweden and the United States of America.
The forum was organized by the Russian Federal Agency for Youth Affairs, Government of the Yamal-Nenets Autonomous Okrug and Project Office of the International Youth Cooperation "Russia - Arctic Council".
Northern Youth Forum was a partner of the ICE Forum. Taking this opportunity, we would like to congratulate all organizers on your successful event!