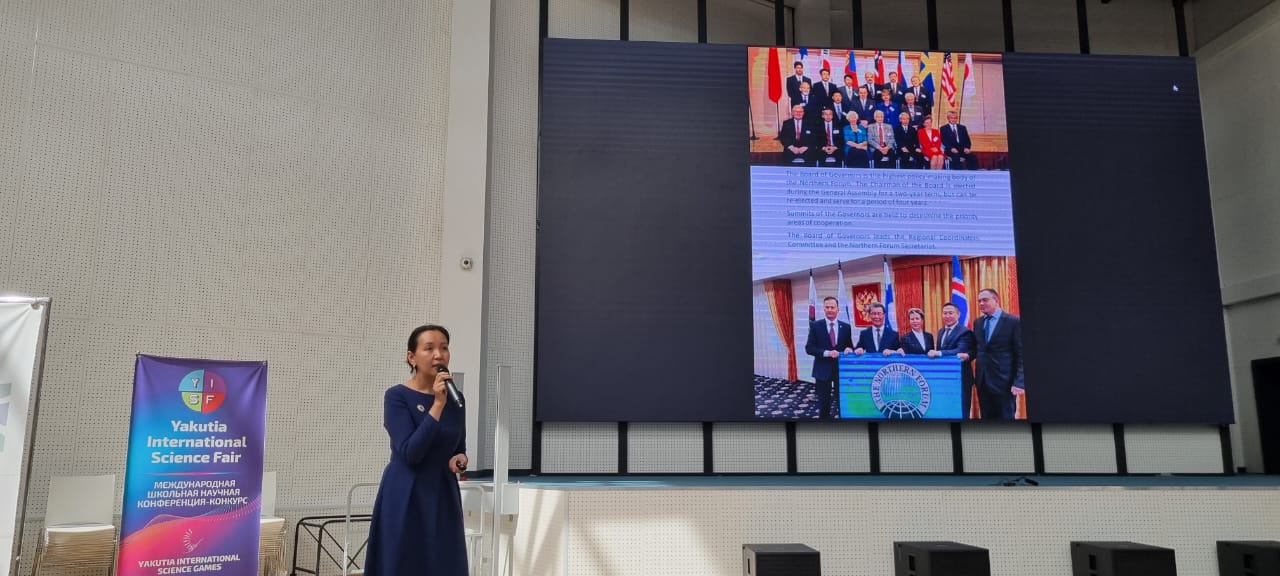 Deputy Executive Director of the Northern Forum Daryana Maksimova acted as an expert in the work of the III International School Scientific Conference-Competition Yakutia International Science Fair as part of the II Yakutia International Science Games under the auspices of the Northern Forum.
On July 5-10, at the conference-competition, 100 schoolchildren from two countries, four regions of Russia and 11 districts of Yakutia presented their works on their projects from mathematics, astronomy to social sciences and the humanities.
On July 9, at the closing event of the Yakutia International Science Fair conference-competition, within the framework of lectures by experts, the Deputy Executive Director of the Northern Forum Daryana Maksimova made a report on the topic "Possible Ways of Developing Interregional Cooperation and Launching Startups in the Arctic in the Light of Global Geopolitical Changes on the Example of the Northern Forum".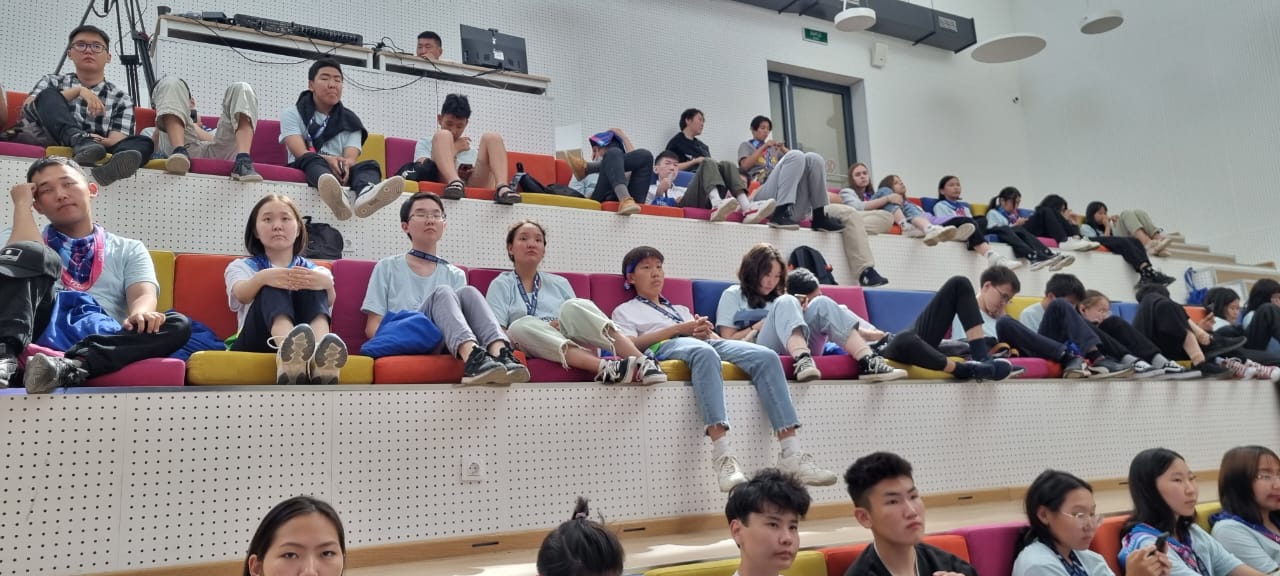 Daryana Maksimova acquainted the audience with the activities of the International Organization of the Northern Regions the Northern Forum, as well as with the structure of the Youth Northern Forum, told about ongoing and planned events. The NF Deputy Executive Director emphasized the importance of international cooperation in the Arctic despite the geopolitical challenges in the world. Thus, the participants of the lecture got acquainted with the further plans for the development of the organization, aimed at expanding the geography of membership of the Northern Forum regions.
Daryana Maksimova also drew attention to the need to support youth initiatives aimed at developing interregional cooperation in the Arctic and northern regions, using the example of the activities of the Youth Northern Forum. The audience was provided with information about the Arctic start-up expedition, which was initiated and organized by representatives of the Youth Northern Forum. The Arctic start-up expedition will allow finding and supporting promising projects of young people, among participants around the world, aimed at solving the technological problems of the North and the Arctic, and exchanging experience in developing innovative ecosystems.
The participants of the lecture were invited to actively participate in the activities of the Northern Forum and join the team of the Youth Northern Forum.