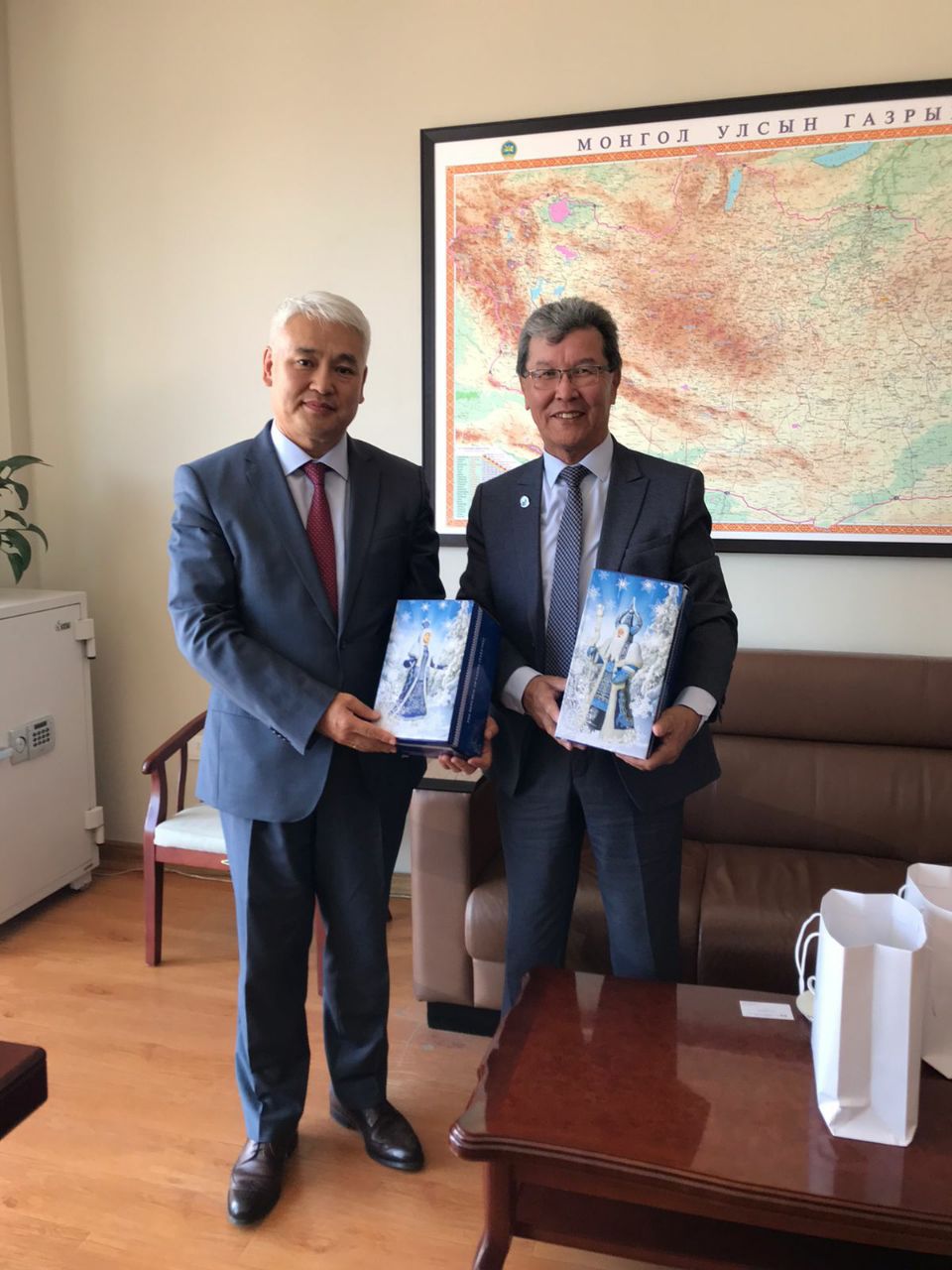 The Executive Director of the Northern Forum Vladimir Vasilev met in Ulaanbaatar with the Director of the Department for Cooperation with Neighboring Countries of the Ministry of Foreign Affairs of Mongolia, Mr. Radnaabazar Altangerel, and an employee of the Department, Mr. Chinbayar.
The meeting was organized thanks to the initiative and active assistance of the Northern Forum Goodwill Ambassador, Chair of the Mongolian-Sakha Cooperation Society, Ms. Amarzhargal Baljinnyam. The meeting turned out to be very interesting and constructive. Just yesterday, a successful visit to Mongolia by Russian Foreign Minister Sergei Lavrov took place, which showed a significant intensification of the dialogue between the countries.
The Northern Forum, which has a significant potential for promoting interregional cooperation, can play a role in strengthening the ties of the Mongolian regions not only with the regions of Russia, but also with other countries that are members of the organization. The parties agreed that it is necessary to start actively informing the heads of the regions of Mongolia about the activities of the Northern Forum and agreed to organize online meetings with the governors, as well as their participation in the Northern Forum Governors Summit as part of the Eastern Economic Forum. The Mongolian side expressed interest in participating in discussions on energy issues. And this is the topic of the Northern Sustainable Development Forum this year, let's hope for the active participation of Mongolian experts at the forum on September 27-30. The parties discussed a significant range of issues that can be put into practice as the awareness of Mongolian aimags increases.