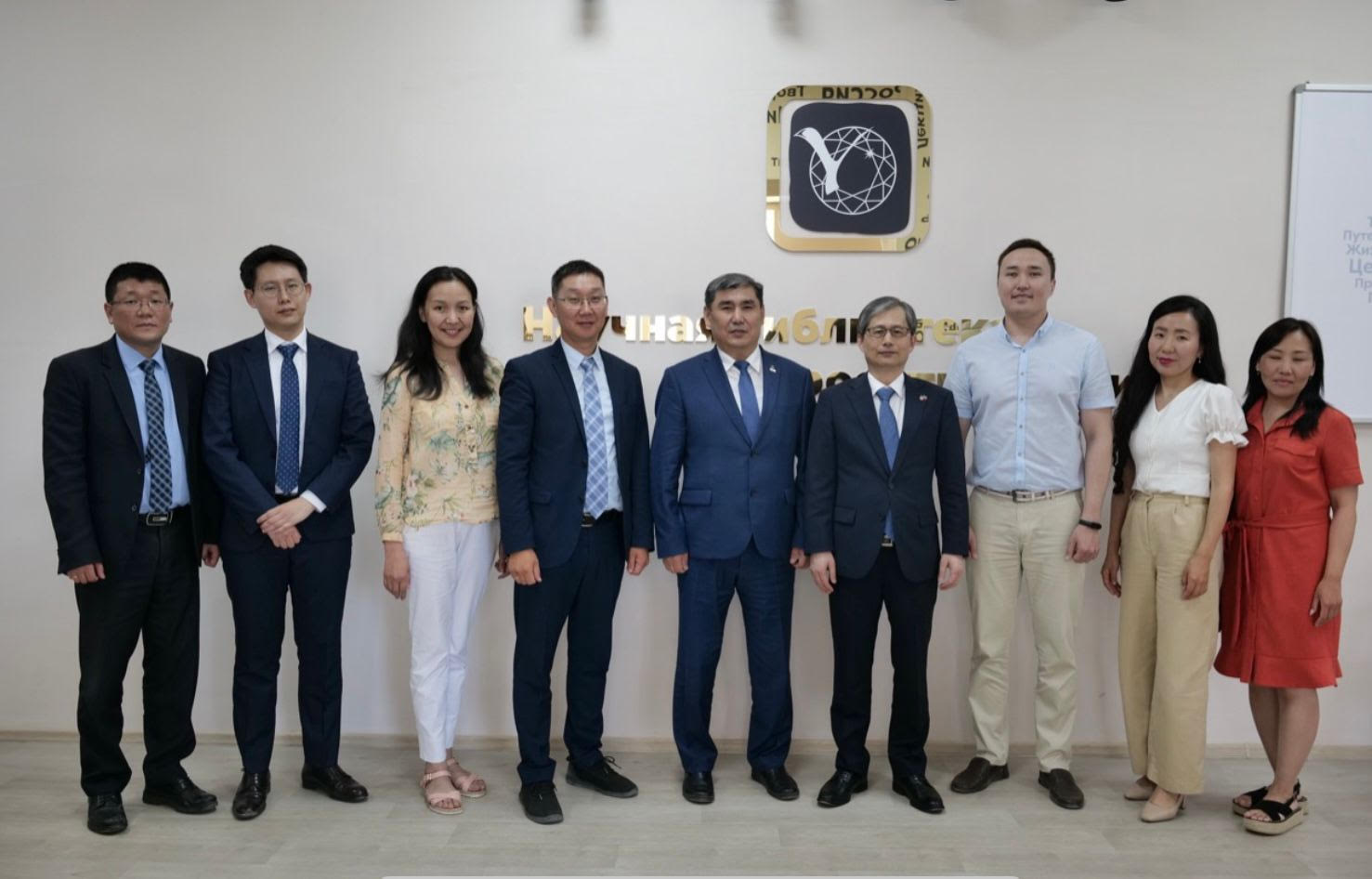 On June 24, 2022, Deputy Executive Director of the Northern Forum Daryana Maksimova met with Consul General of of the Republic of Korea in Irkutsk Mr. Kim Se-woong during his visit to the North-Eastern Federal University (NEFU).
The parties discussed priority areas of cooperation and academic exchange with Korean universities within the framework of the newly created Russian-Asian Consortium for Arctic Studies.
The Republic of Korea is interested and ready to increase cooperation. "The pandemic has greatly affected Russian-Korean relations in general. Despite external circumstances, the Consulate General of the Republic of Korea held many events together. We are interested in cooperation in the field of those things in common in which the interests of both countries converge. For us, scientific research in the Arctic region and natural sciences are of great interest," said Mr. Kim Se-woong, Consul General of the Republic of Korea in Irkutsk.
On June 11, 2022, a Declaration was signed on the creation of the Russian-Asian Consortium for Arctic Research on the sidelines of the II Forum "Universities and the Development of Geostrategic Territories of Russia", organized by NEFU in Yakutsk. The consent to join the consortium was given by Russian scientific and educational institutions involved in the study of the Arctic, and the Ocean University of China. A proposal for membership has also been sent to the Korea Maritime Institute. The idea of ​​the Consortium is to create a mechanism for the implementation of joint project activities to study topical issues of sustainable development of the regions of the North and the Arctic, as well as to develop joint interdisciplinary courses and exchange programs in order to develop cooperation in the "Arctic-Asia" direction, which will contribute to the expansion of international relations Russian Federation with Asian countries in the face of new global challenges. The creation of the Russian-Asian Arctic Research Consortium with a formalized structure and focus on specific research is planned as part of the IV Northern Sustainable Development Forum, which will be held in Yakutsk on September 27-30, 2022.
Since 2019, the Korea Maritime Institute has been an annual co-organizer of an intercountry discussion platform on Russian-Korean cooperation in the Arctic on the sidelines of the Northern Sustainable Development Forum www.nsdf.ru.