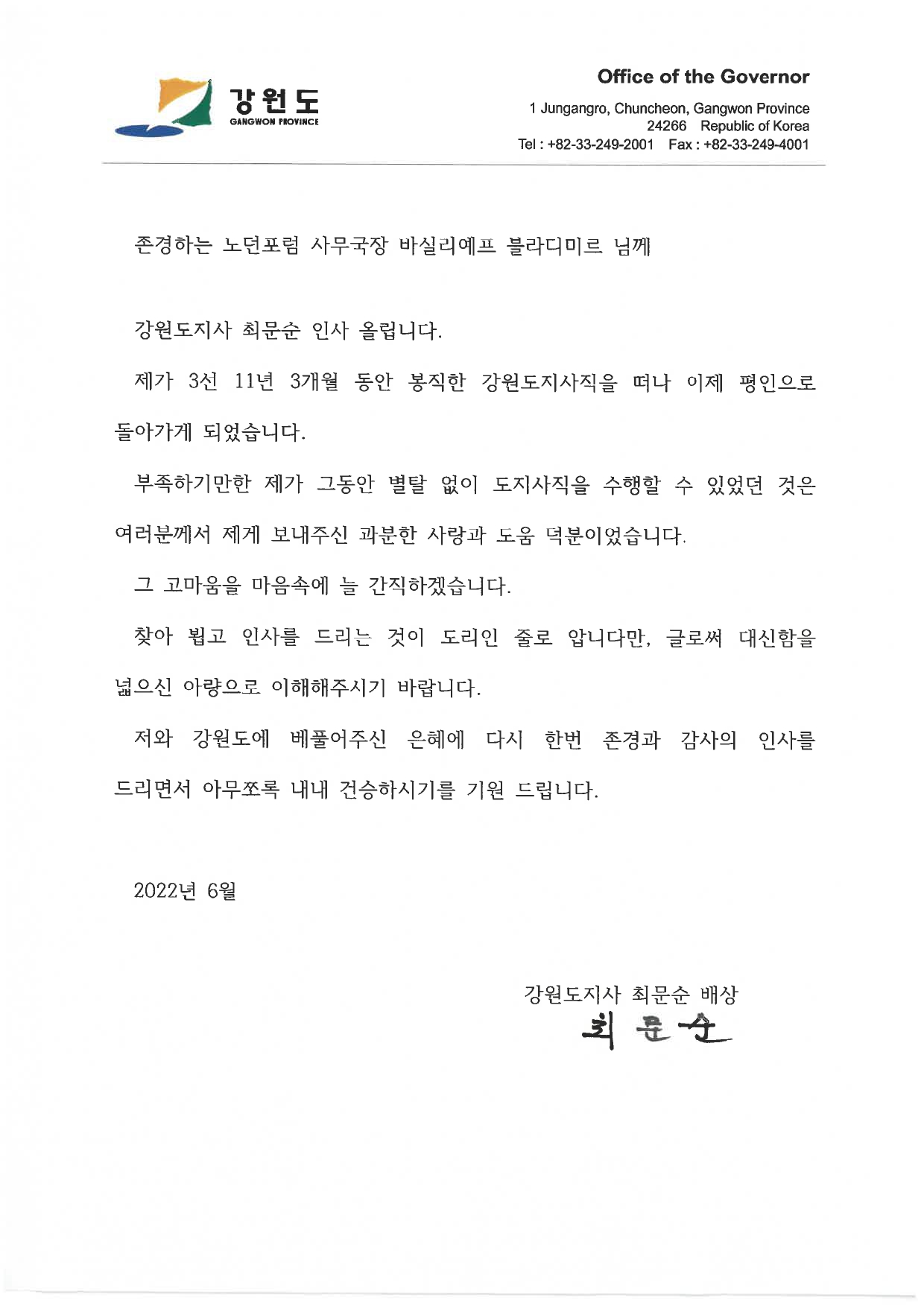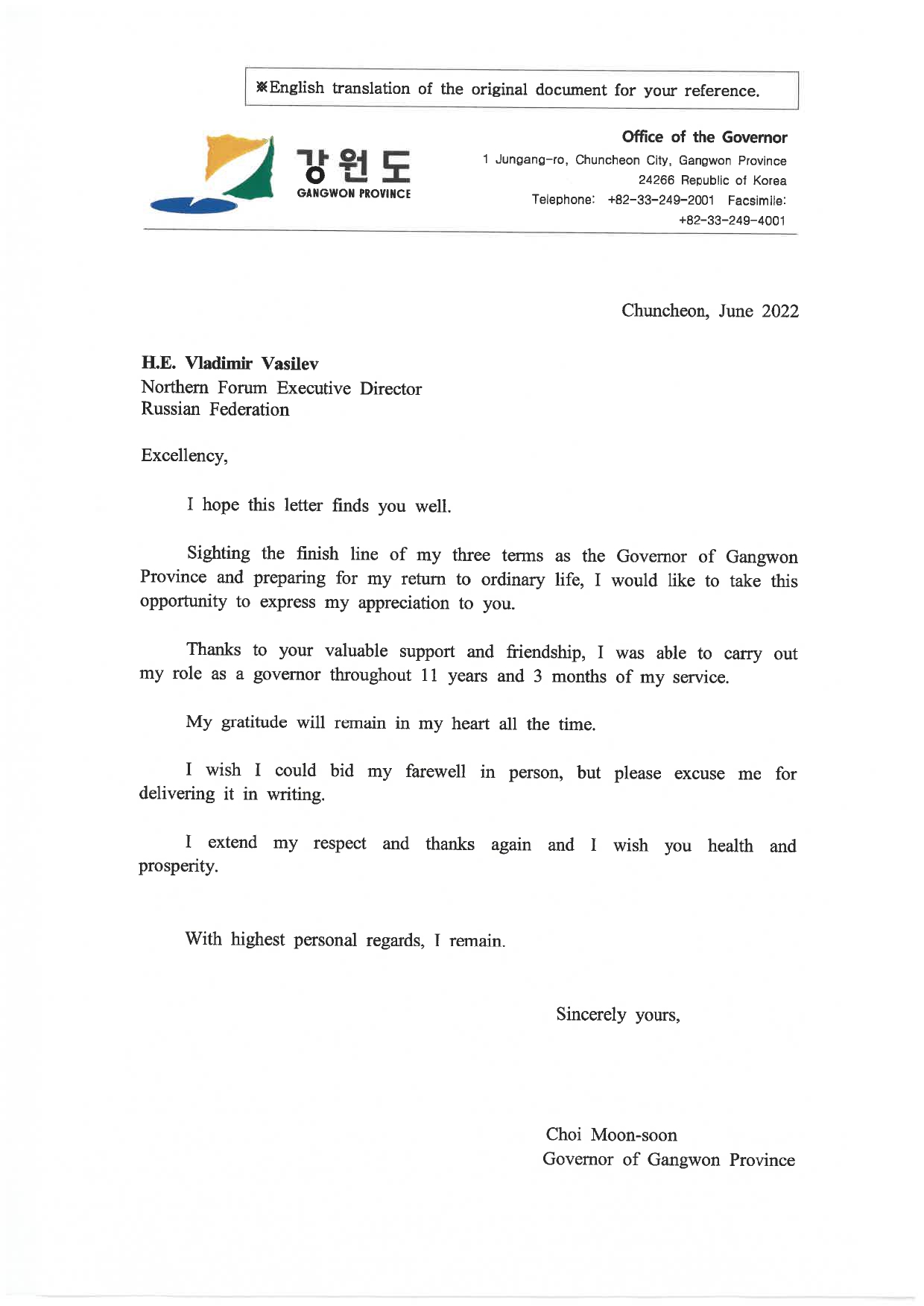 On behalf of the Northern Forum we would like to express our gratitude and thanks to His Excellency Governor of Gangwon Province Mr. Choi Moon-soon for fruitful and hard work over the years of service.
Thanks to Mr. Choi Moon-soon outstanding leadership we have seen many accomplishments in unleashing Gangwon potential recent years.
Mr. Choi Moon-soon contribution to the Northern Forum activities has brought significant results in international and interregional cooperation. Thanks to many years of friendship and cooperation, we have achieved many successes in improving the quality of life for residents of the Northern and Arctic regions.
The Northern Forum wish success in new endeavors, achievements, health and prosperity.