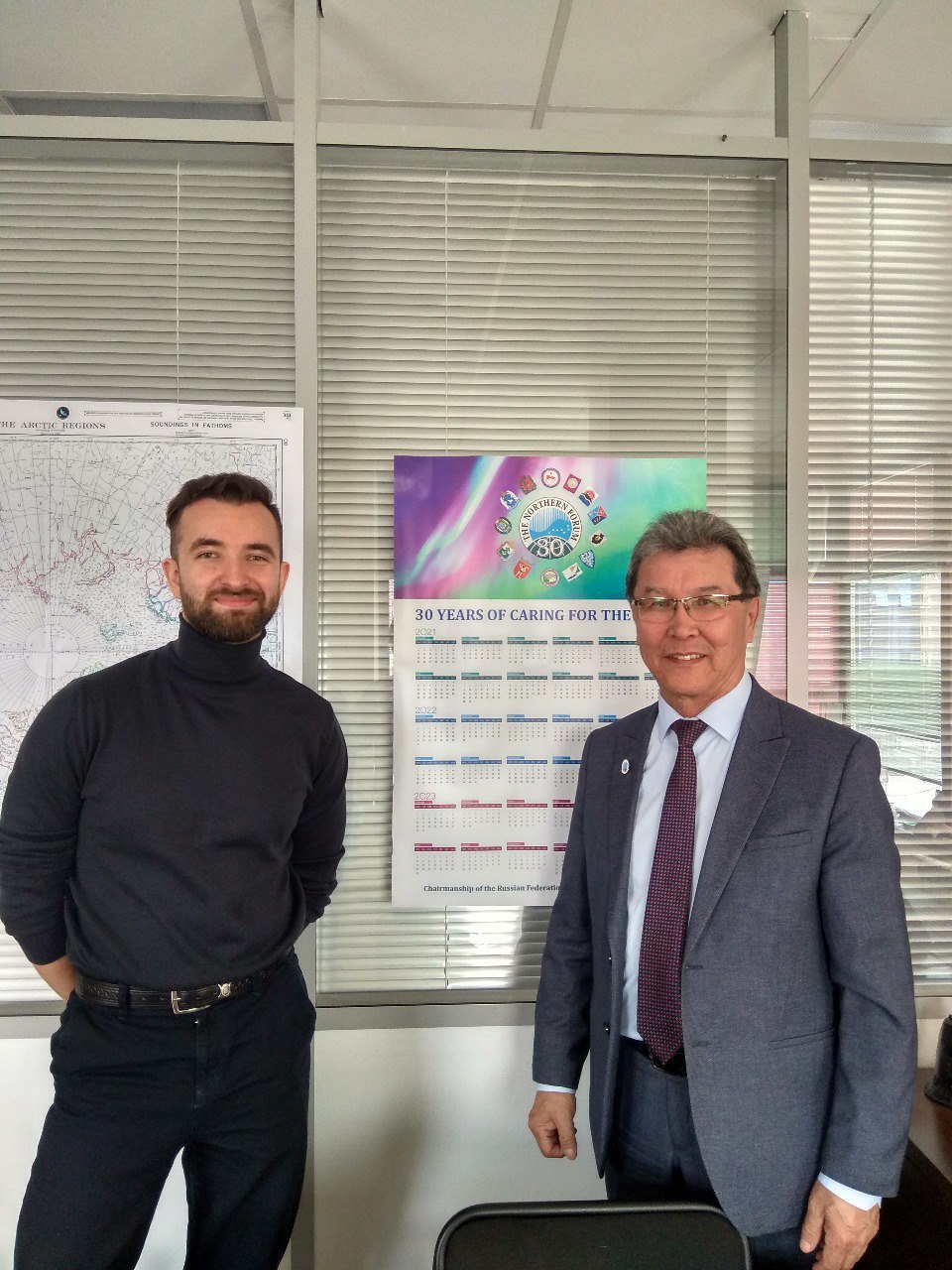 Mikhail Uksusov, Russia's Youth Envoy for International Cooperation in the Arctic for the period of the Russian Federation's chairmanship in the Arctic Council 2021-2023, met with Vladimir Vasiliev, Executive Director of the Northern Forum.
During the discussion, guidelines for further cooperation with the Youth Northern Forum were outlined, including consideration of Mikhail Uksusov for the post of Deputy Chairman of the Northern Youth Forum.
Mikhail Uksusov also offered to provide comprehensive assistance to involve the Murmansk Region in the activities of the Northern Forum. We thank Mikhail for his willingness to support the cooperation of the region with the Northern Forum and look forward to new prospects for relations.
The issues of assistance in the creation of the Russian-Asian Consortium for Arctic Research under the auspices of the Northern Forum were not left aside. The interests of the Murmansk Region in cooperation with India and Bangladesh in the fishing industry, shipbuilding and shipping, as well as issues of environmental pollution purification were noted. These and other topics will contribute to strengthening international cooperation not only in science, education, but also in industry and trade.
We hope for the successful implementation of the set goals and active fruitful cooperation.