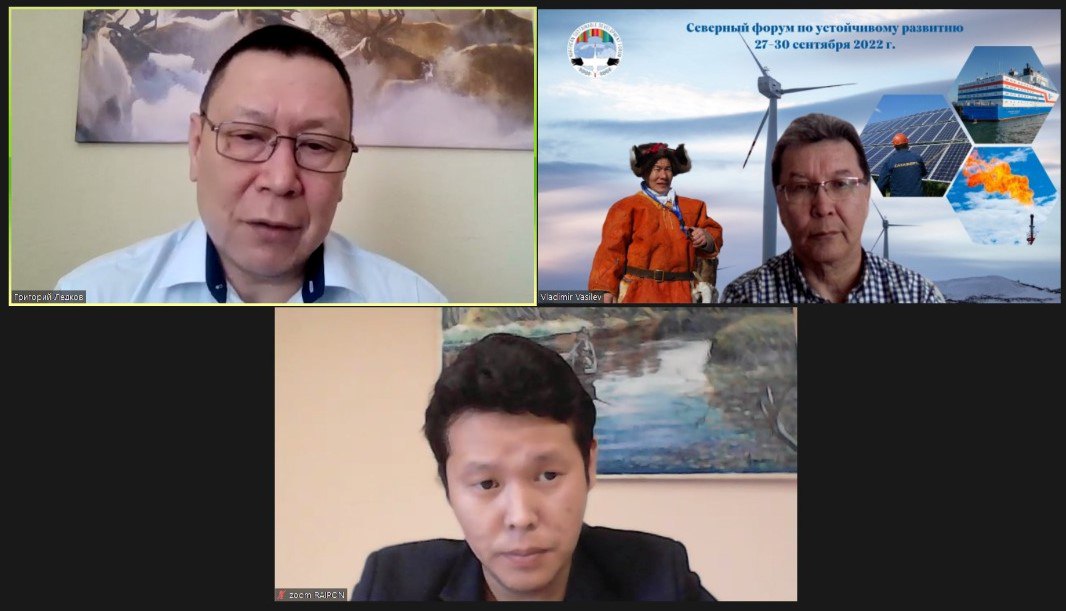 As part of the preparation of the events of the Northern Forum in Khanty-Mansiysk on June 5-8, Vladimir Vasiliev, Executive Director of the Northern Forum, had a productive conversation with Senator Grigory Ledkov, President of the Association of Indigenous Peoples of the North, Siberia and the Far East.
Grigory Petrovich proposed to promote cooperation to support the indigenous peoples of the Arctic in such areas as hunting, fishing, taking into account the interests of communities when creating specially protected natural territories, developing mineral deposits, and increasing the social responsibility of large companies towards indigenous people.
The possibility of inviting the Northern Forum to the Public Council of the Ministry for the Development of the Far East and the Arctic for better coordination of joint actions will be considered.
We agreed to prepare a cooperation agreement, which is planned to be signed within the framework of the Eastern Economic Forum. A Summit of the Governors of the Northern Forum will be held in Vladivostok, the Association is also preparing an event on the interaction of industrial companies with indigenous communities.
A joint event within the "Man in the Arctic" block is planned for the IV Northern Forum on Sustainable Development on September 27-30. The Association will become one of the most active participants in discussions on the main topic of the Forum – energy.
The Association of Indigenous Peoples of the North, Siberia and the Far East is a Permanent participant, and the Northern Forum is an observer of the Arctic Council. The cooperation of two reputable organizations can bring tangible benefits both for indigenous communities and regions as a whole.