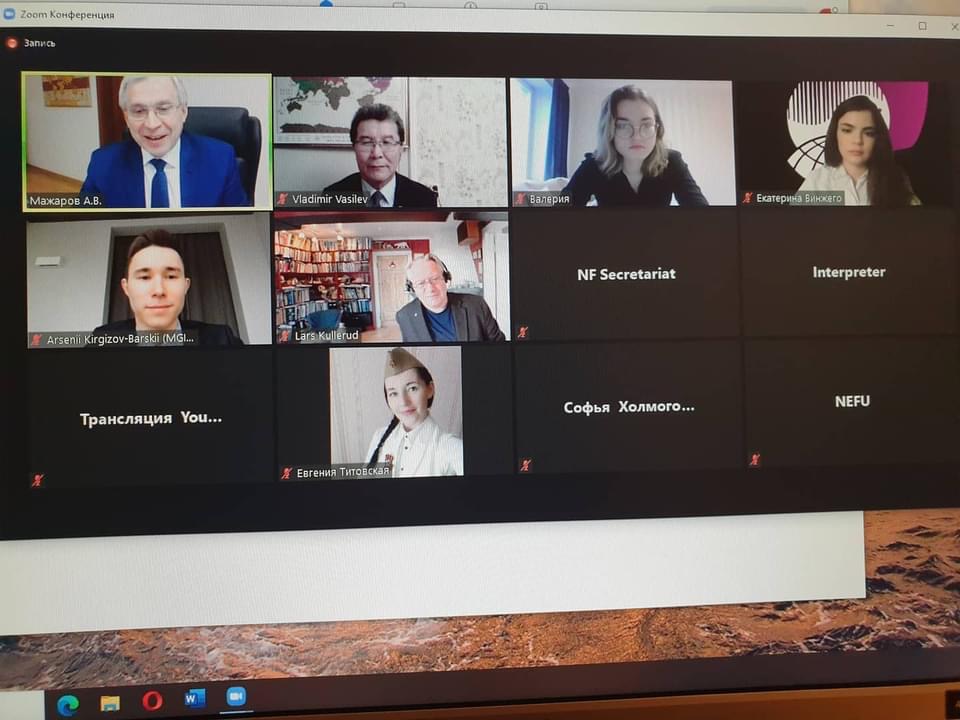 The opening of the Northern Forum Model, organized by the Northern Forum, the Yamalo-Nenets Autonomous Okrug, MGIMO of the Russian Ministry of Foreign Affairs, the club "Arctic" of MGIMO, NEFU, the Public Organization "Intersfera", took place.
Over 200 youth representatives from 11 countries and more than 30 regions of Russia will discuss over three days how to promote interregional cooperation, how to improve the work of the Northern Forum. We are very grateful to the honored guests who greeted the participants: Ambassador-at-Large, Senior Official from the Russian Federation in the Arctic Council Nikolai Korchunov, Vice-Governor, Head of the Department of External Relations of the Yamal-Nenets Autonomous Okrug Alexander Mazharov, President of the University of the Arctic Lars Kullerd, Director General on Climate Change, Energy, Environment and Scientific Cooperation of the Ministry of Foreign Affairs of the Republic of Korea Chung Ki-young.

Successful work of the Northern Forum Model, which will help the development of the Youth Northern Forum, initiated by us this year.