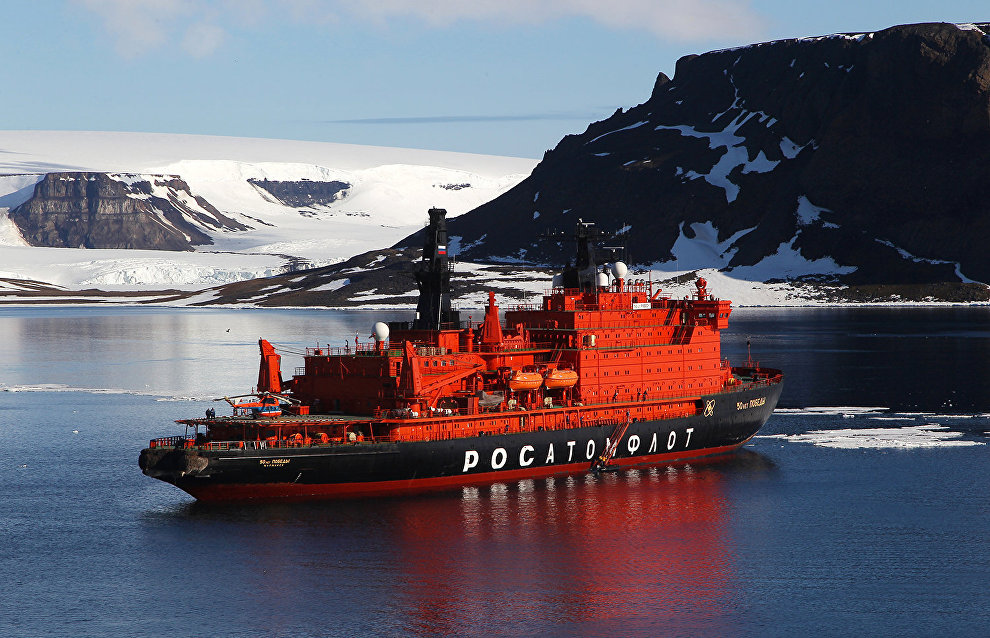 The head of the Rosatom State Corporation, Alexei Likhachev, reported to Russian President Vladimir Putin that in 2019, the volume of traffic along the Northern Sea Route amounted to 5.5 million tons, and in 2020 it could exceed 30 million tons.
He also said that the company is actively moving towards year-round use of the Northern Sea Route. "In the eastern direction, together with Novatek and Sovcomflot, this year we carried out two early-stage escort of gas tankers - Vladimir Voronin and Christophe de Margerie, including at a commercial speed of almost 12 knots per hour, in May, during the thickest ice," said Alexei Likhachev and once again thanked his colleagues for the organization.
In addition, according to him, sea trials will begin on the 20th of June, and by September-October 2020, the first universal nuclear-powered icebreaker Arktika is to be put into commercial operation by Atomflot.
The State Atomic Energy Corporation Rosatom also plans to re-equip four plants of chemical weapons destruction into powerful eco-technology parks by 2023 and, accordingly, launch three more new plants throughout Russia by 2024. "At the same time, a unified system of waste processing of the first and second class of industrial safety is being created - these are the most dangerours, that cause irreparable damage to nature. And our technologies allow us to recycle it as fully as possible, without having to store or bury them, but this requires a system of control and accounting for turnover. Here we have full understanding with the government, we work and are absolutely on schedule, "said Alexey Likhachev.
Photo © RIA Novosti. Vera Kostamo
Source: arctic.ru