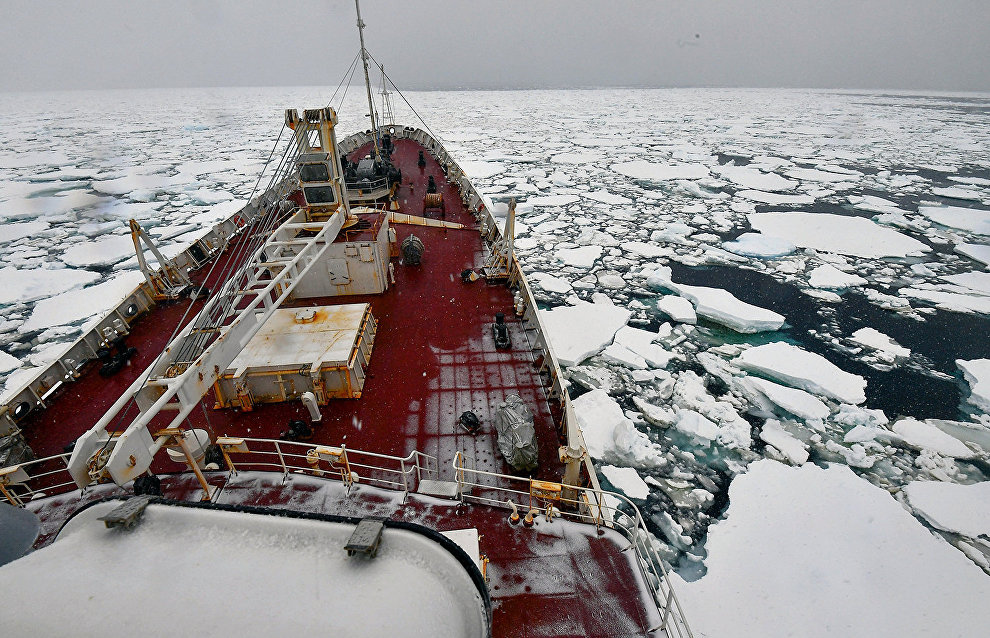 US President Donald Trump has ordered his administration to develop a program to build a polar icebreaking fleet for the Arctic and Antarctic.
"The United States will develop and execute a polar security icebreaking fleet acquisition program that supports our national interests in the Arctic and Antarctic regions," the White House memorandum reads.
The document also states that the United States requires an available fleet of polar security icebreakers that is operationally tested by fiscal year 2029 (due to begin in October 2028).
In addition, Donald Trump has ordered the secretary of homeland security, in coordination with the commandant of the Coast Guard, the secretary of defense, and the secretary of energy, to conduct a study of the comparative operational and fiscal benefits and risks of a polar security icebreaking fleet mix "that consists of at least three heavy polar-class security cutters (PSC)."
The program also calls for building medium class PSCs, whose number is not specified.
The US president also gave instructions to consider polar security icebreaker leasing options until the country builds its own icebreaker fleet.
The United States currently has just one heavy icebreaker, the USCGC Polar Star, and one medium icebreaker, the USCGC Healy.
Photo © RIA Novosti. Alexey Kudenko
Source: arctic.ru