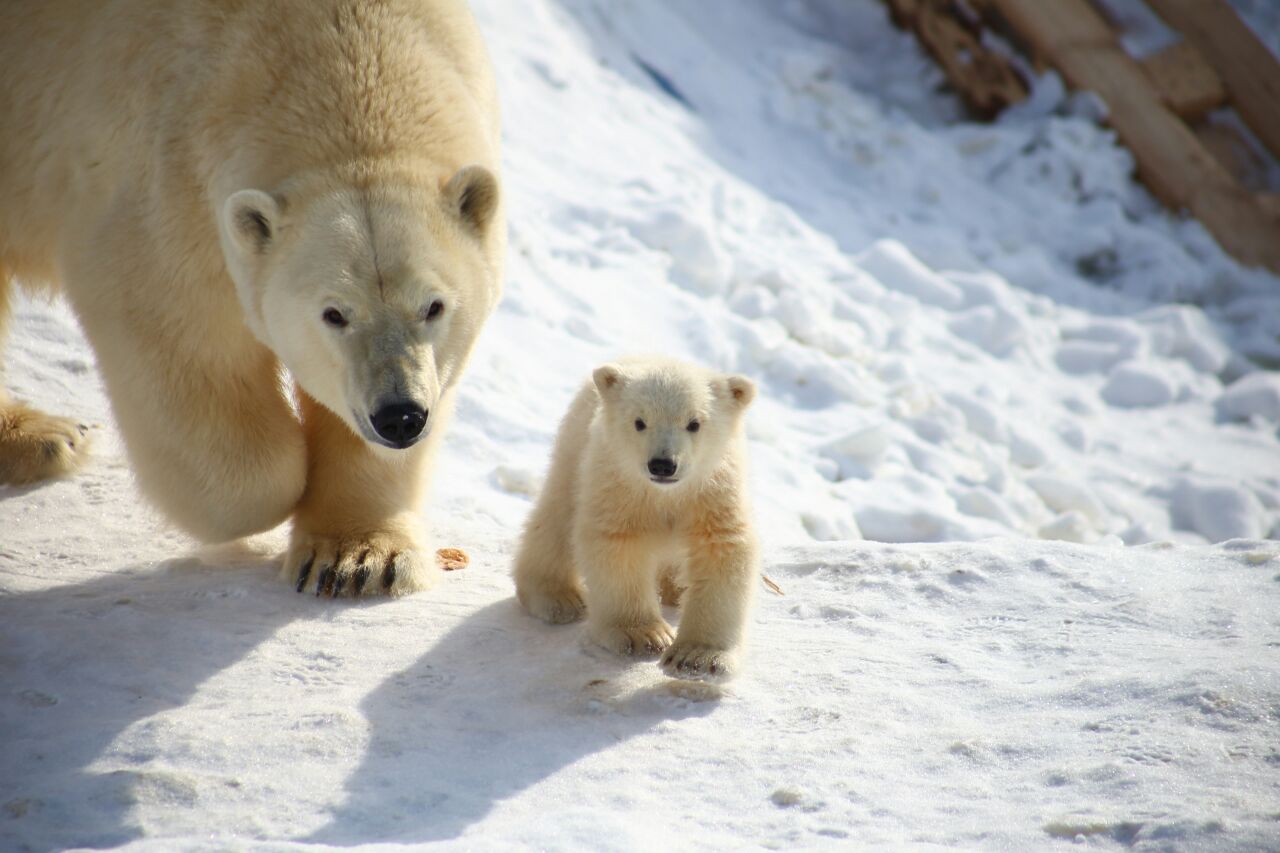 The polar bears Kolymana and Lomonosov living in the Yakut zoo "Orto Doydu" became parents for the second time - on December 15th baby bear was born. His gender will be determined only in the spring, and then he will be given a name.
The baby has not yet opened his eyes and will fully get stronger only in the spring, then they and the mother bear will leave the den.
The first guests in a bear family were the chairman of the government of the Sakha Republic (Yakutia), Vladimir Solodov, and the Minister of Ecology, Sakhamin Afanasiev, to whom the zoo staff showed video footage of a polar bear with a cub.
Recall that in 2005 the Yakut zoo "Orto Doydu" initiated the project "Northern Zoos Cooperation", the main purpose of which is to exchange experience in the field of keeping animals and maintaining zoos in the North. The project has been approved by the Council of Governors of the Northern Forum as a priority and successfully works up to this day.
Press Service of the Government of the Republic of Sakha (Yakutia)
Photo - http://ysia.ru/