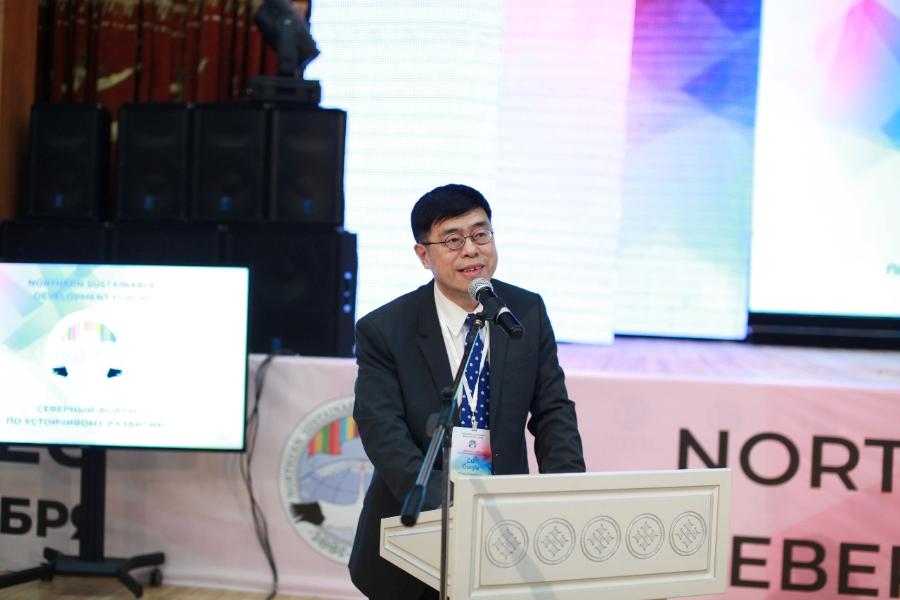 At the opening of the Northern Forum, Consul General of China in Khabarovsk, Cui Guojie, said that the People's Republic of China is actively involved in the Arctic issues. In addition, the country intends to develop, preserve and contribute to the development of the Arctic.
According to Cui Guojie, China is an interested party in the issue of Arctic relations. He also added, "China is always committed to the Charter of the United Nations and United Nations Convention on the Law of the Sea. By adhering to the basic principles of respectful cooperation, we will achieve sustainable development. By participating at the forum, we hope to draw attention to scientific research, to emphasize the importance of environmental protection."
Consul General emphasized that the future of the Arctic touches the interests and well-being of all people who live in the Arctic zone. "China is pleased to take part in this historic moment with all the other participants and interested parties and to contribute to the important mission by bringing Chinese intelligence and strength towards Arctic sustainable development.
On behalf of the Consulate-General of the People's Republic of China, the Consul General of China in Khabarovsk, Cui Guojie, expressed his appreciation to the authorities of the Northern Forum for the invitation and warm welcome.