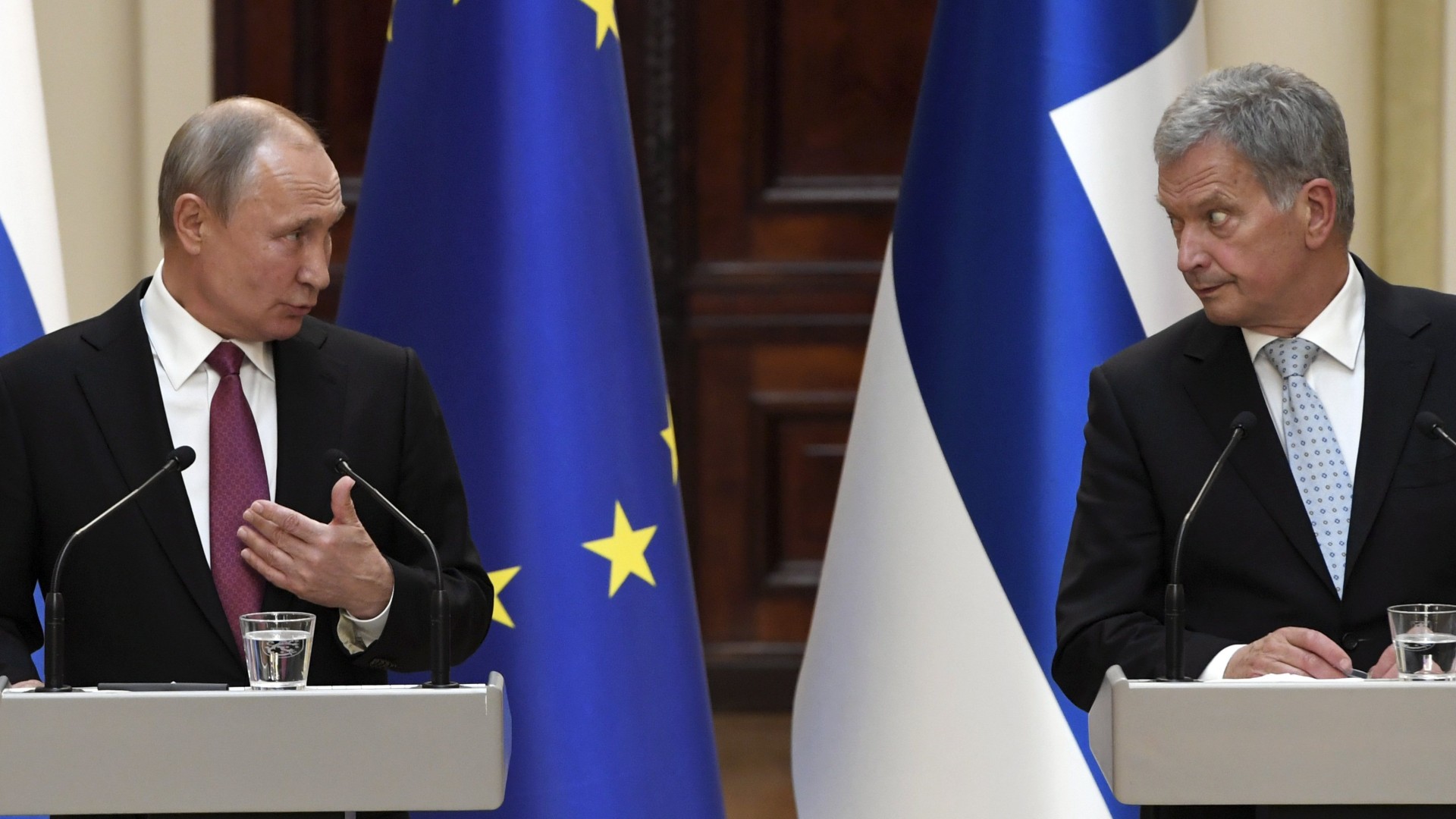 Finnish President Sauli Niinistö has described as "worrying" US plans to locate mid-range missiles in Europe and called for dialogue on the matter. Speaking during a joint press conference with his opposite number from Moscow Vladimir Putin on Wednesday, Niinistö said that the situation was not governed by any agreements, something that was especially troubling from the European perspective.
"We hope that talks aimed at [negotiating] a new agreement progress," Niinistö told journalists while referring to the US government's decision to repudiate the Intermediate-Range Nuclear Forces Treaty (INF treaty), followed by a recent test of a medium-range cruise missile weeks after scuppering the decades-old deal with Russia. Analysts worry that the breakdown of the treaty could spawn a new nuclear arms race.
Responding a question about the US missile test from Russian media, Putin said that he was disappointed by the development, which he said threatened security and breached the terms of the INF. Putin added that the test came too soon after the treaty was abandoned on 2 August and suggested that plans for the missile launch had been developed before the US tore up the treaty.
The Russian president said he was concerned that modified Tomahawk marine missiles could be deployed in Romania and Poland, where NATO already has missile defence systems.
"We don't know if the US will tell the Europeans where they are to be located. I agree with the Finnish president that we need dialogue. There is none now. We are ready to engage in dialogue with the US as well as with Europe," Putin said.
Niinistö said that it would be too easy to say that nothing similar happens in Finland. He noted that the Finnish government maintains active dialogue with civil society and that perhaps this is the reason. He also noted that membership in the Council of Europe is also important to Russian NGOs.
Putin said that Russia respects human rights and noted that similar, sometimes more damaging demonstrations occur in other European countries. He explained that some local election candidates had been banned from standing for election because they had broken the law. He added that citizens have the right to demonstrate and noted that two protests had been lawful. However he said that if citizens did not have the required permit to demonstrate, then authorities would react the same as in any other European country.
With respect to the Council of Europe, Putin said that if members were not satisfied with Russia, the country could pull out. But he noted that if Russia left, citizens would not have recourse to the European Court of Human Rights.
Both presidents praised the state of bilateral relations and Putin mentioned a number of initiatives where Russia and Finland would step up cooperation. Tourism was one such area where he said he hoped to see increased activity. He noted that roughly 3.5 million Russians visit Finland while one million Finns travel across the eastern border.
He said that he hoped the number of EU visitors would rise with the introduction of free electronic visas for EU citizens hoping to visit St. Petersburg and Leningrad. He said work is underway to resolve issues relating to traveller identification.
The presidents continued Putin's working day trip with a dinner at Finland's historic former fortress, Suomenlinna.