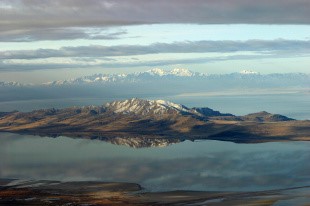 On November 30, Roman Kopin, Governor of Chukotka Autonomous Region, sent a letter of support to former Alaska Governor Bill Walker.
"The government of Chukotka Autonomous Region confirms its readiness at any time to assist and support the residents of the State of Alaska. On behalf of myself, the Government of Chukotka and residents of the Okrug, I express our sincere sympathy to people affected by the earthquake. We wish all Alaskans strength, resilience and courage," the Governor's letter says.
Roman Kopin noted that there are friendly relations and close cooperation in various areas of social and political life between the regions.
7.0 magnitude earthquake occurred last Friday. An earthquake's epicentre was 8.1 miles (13 km) north of Anchorage, home to about 40 per cent of the state's population. The temblor had a depth of 26.7 miles (43 km), the U.S. Geological Survey said. Anchorage suffered major infrastructure damage, police said in a Twitter message, with homes and buildings damaged, and many roads and bridges are closed.
Source: http: //чукотка.рф/press-tsentr/novosti/chukotka-gotova-okazat-pomoshch-i-podderzhku-postradavshey-ot-zemletryaseniya-sosedney-alyaske/