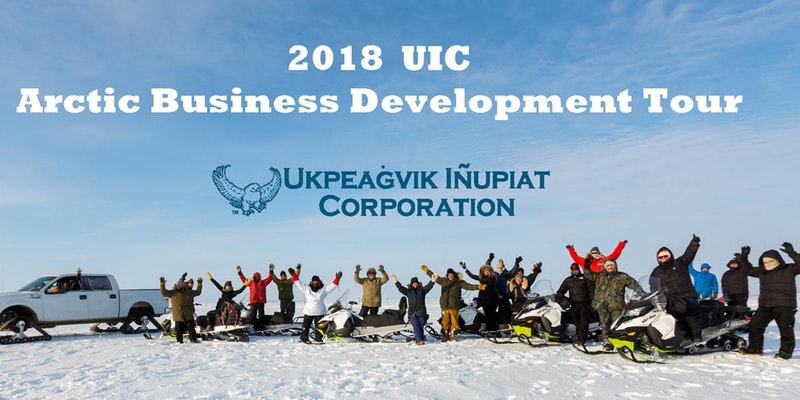 ARCTIC BUSINESS DEVELOPMENT TOUR, Barrow, Alaska
February 27th - March 2nd, 2018
HOSTED BY: Ukpeaġvik Iñupiat Corporation
The four day program includes Arctic transportation and infrastructure development focused discussions and tours in the northern most community of the United States – Barrow, Alaska, to explore partnership opportunities, shipping and resource development, communications and connections, business strategies and plans that will increase knowledge and the richness of the Arctic. We think that Arctic investment is a responsible thing to do for our future generations and strongly agree that outside investment with inside support is the key for Arctic infrastructure development.
Leaders from Arctic communities, businesses, governmental organizations, scientists and investors to team with UIC on responsibly developing, improving and constructing future Arctic infrastructure have met to discuss:
• Challenges of Sustainable Business Development in the Arctic
• Partnerships and Investment Opportunities
• Future of Arctic Ports and Shipping
• Native-to-Native Business and Economic Development Opportunities
• Arctic Energy and Infrastructure Development
The Northern Forum is represented by Dmitry Korostelev, Minister of Economic Development and Trade of Kamchatka Krai (Russia) and Vladimir Syromyatnikov, Director of Energy Saving Technologies LLC (Sakha Republic).