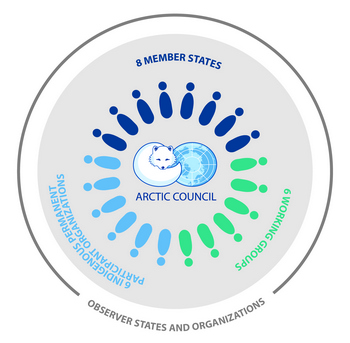 Today the Arctic Council will gather for 2-day Senior Arctic Officials' meeting in Oulu, Finland. This will be the first SAO meeting held during the Finnish Chairmanship in the Arctic Council (2017-2019).
The meeting will bring together the representatives from 8 Arctic member states, 6 Working Groups, 6 indigenous Permanent Participant organizations, and over 30 Observers states and organizations. The program for this meeting includes discussion of several areas of focus for the Council, including pollution prevention, education, and resilience. The Council will also use the occasion to discuss the recently-signed agreement on scientific cooperation in the Arctic, and the Council's presence at the upcoming UNFCCC COP23 in Bonn, Germany.
The program also includes the Observer special session that will take place on the second day of the meeting. Having an Observer status to the Arctic Council, the Northern Forum will be represented at this session by the County Governor of Lapland Mika Riipi and the NF Executive Director Mikhail Pogodaev. During the session, SAO Chair Aleksi Härkönen will provide Observers with an overview of the ongoing review process and the requirements for Observers scheduled for a review during the Finnish Chairmanship. Further, the seven new Observers that were admitted to the Arctic Council in May 2017 will give a brief presentation about their Arctic-related activities.
The last item of the Observer special session will be focused on the work of the Observers on pollution prevention in the Arctic, where the Observers are invited to inform the Arctic Council about their activities related to this issue. The Northern Forum will use this opportunity to present the activities of its member regions and to highlight their contribution to common actions on preserving the Arctic environment.