24 Snow is the new documentary film of Egor Makarov, business partner of the Northern Forum. This is his fourth motion picture. This time the film is oriented to a Western viewer and is taking part in international film festivals. One thing that remained the same over the time is its protagonist – a Yakutian horse. Extreme climate of the Arctic Yakutia is an everyday survival challenge, forcing a human to struggle with nature and himself.
This region attracts people who are looking for freedom and independence – everything here depends on a human; as there is no roads, electricity and hundreds of kilometres away from the nearest community. Our hero is a horse breeder living in a tundra and taking care of his cattle. He feels himself estranged in his own house, having no time to see his children grow ; and every year, Sergei spends more time away from his village, only meeting his family several times per year on horse breeders festivities and while bringing home horsemeat. A harassing living routine in the North shows who exactly is this human in reality.
Egor Makarov, film producer, private enterpreneur:
The idea has appeared a long time ago. I am a traveller and expeditions are normally to the North. I travel thousands of kilometres on horseback of a Yakutian horse, so I wanted to picture all of it. The Yakutia horse is very beautiful, is it semi-wild and has its own character – it cannot be confused with any other horse. I started with taking pictures, then got myself into film making. This very film is my fourth project. We have started filming with Yuri Berezhnev – first these were 30-minute films and then came a 2-hour Djohogoy Suolunan film – it is a TV film and is due to be screened on Ren TV channel. Our previous projects had no director or plot – we simply went filming what we could see. Now, however, we aim at quality and want to screen it to foreign viewers. We are screening this film first in North America.
Mikhail Barynin, Film Director: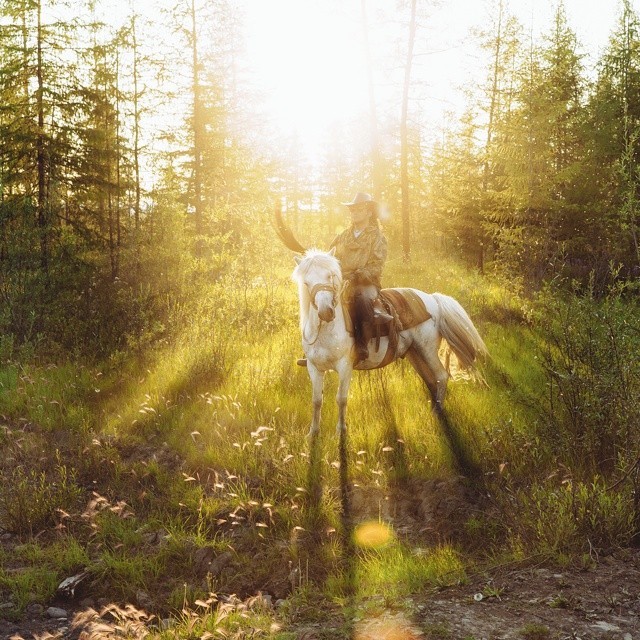 My speciality is documentaries and I have been very interested in places where indigenous peoples lived traditionally. I have met Mr. Makarov in Moscow and we had an idea to make something – anything with a Yakutian horse in it. However, if a film is made with no people in it – it is no longer a real film, rather being a TV show or a popular science program. Our main protagonist here is an unique person. He works by his commitment rather than pay – his wage is only $100 per month. Talking about hardships during the filming, I can mention that the cold itself has caused only discomfort to me. I am used to this weather. Winter, still, is a challenging time of year for filming, as the light day is very short and camera batteries die very quickly.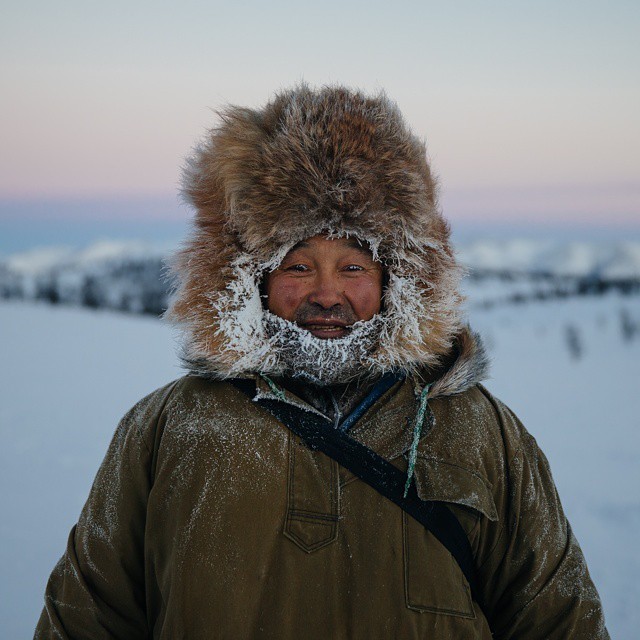 Egor Makarov:
Sergei — is a main hero of this film, he lives in the North of Sakkyryr village. He is a fantastic person, a superhero; he loves the horse, lives far away from civilization and his family. He is very charismatic by himself.
I want to raise awareness of horse breeders and reindeer herders' problem, as nobody wants such a job anymore. Even if someone wants to do this, the payrate of $100 per month is inadequate. Who would want to develop the Arctic in these conditions? I am producing the film and this is very expensive. Still, I want to contribute to the image of the Sakha Republic – I want to show the beauty and extreme conditions that our land has to offer and help to survive people who live there. Theme of the horse is interesting to all, therefore we decided to try participating in different festivals in North America.