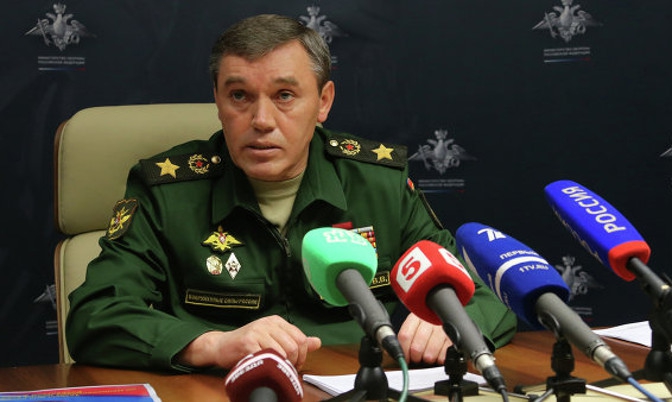 The Russian Defense Ministry will highlight conditions in the Arctic for the development of the Northern Sea Route, as well as resumes for this research, according to the words of the General Staff of the Russian Armed Forces, Army General Valery Gerasimov at the board meeting of the Ministry of Defense.
"Infrastructure development issues are solved sustained in the Arctic. In this case, the Ministry of Defence participates in the implementation of the project development of the Northern Sea Route"
According to him, under the leadership of the Defense Ministry, a system highlighting conditions in the Arctic will be established to serve as the development of the Northern Sea Route, as well as ensuring Russian security in the region. He also noted that the oceanographic and hydrographic fleet is being maintained and upgraded.
"Hydrographic Court Defense Ministry resumed systematic research in the Arctic basin, including hydrographic work in the amount of not less than one hundred and fifty thousand kilometers a year," - said the first deputy minister of defense.
According to Valery Gerasimov, in August last year a reconnaissance trip to the sea ports of the Northern Sea Route was conducted. During the trip, the ports dual purpose were determined: Dixon, Tiksi and Pevek. At the same time the initial data for the design and construction of the Ministry of Defense was developed in them. "To update the nautical charts and publications for swimming in the waters of the Northern Sea Route research is initiated. Hydrographic work conducted that will provide knowledge about the system and the depths of the Arctic seas, including in the interests of military security of Russia ".
Source: http://sever-press.ru