Participation of the Northern Forum delegation in the Arctic Circle Assembly.Reykjavik, Iceland, October 31 – November 2, 2014. Regional Coordinators of the Northern Forum have taken part in plenary and special sessions in the Arctic Circle Assembly in Reykjavik, organized by the Icelandic President Olafur Grimsson. The Assembly was held on October 31 – November 2, 2014.
Chair of the Northern Forum and Head of the Sakha Republic Egor Borisov has spoken on the plenary session of the Arctic Circle with information on activities of the Northern Forum in Harpa Center on November 1.
The same day a Breakout section on Regional cooperation of Northern regions of the World took place in a Culture Heritage building located in a nearby Harpa Center. The session was organized by the Northern Forum and the Arctic Portal. This section had ten speakers: Chair of the Northern Forum and Head of the Sakha Republic Egor Borisov, a special representative of the Russian President for international cooperation in the Arctic and Antarctic, Mayor of Akureyri Bjorn Bjorgvinsson, President of Lapland Chamber of Commerce Timo Rautajoki, Northern Forum Business partner Anders Bjorklund from Orsa Gronklitt Predator Park in Sweden, Executive Director of the Arctic Portal Halldor Johannesson, "Red book through the children's eyes" Project leader Olga Stycyuk, NF Infectious Disease Monitoring Project leader Alexander Kravchenko and two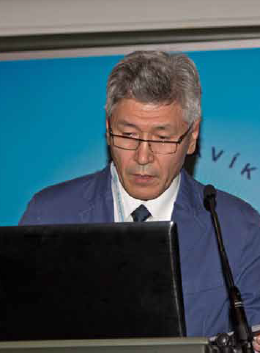 representatives of the French Polar Cluster – Mika Mered and Olivier Dobbels.
Vladimir Vasiliev, Chair of the Regional coordinators committee and Sakha Minister for Federative and External Relations and Executive Director of the Arctic Portal Executive Director Halldor Johannsson moderated. Participants of the section have discussed issues of experience and knowledge exchange on infrastructure development, nature protection, careful resources development, indigenous affairs in the Northern regions. Also, the participants have reviewed the Northern Forum project activities, establishing business cooperation between the regions, activization of interregional participation in discussion of the Arctic and Northern issues not only on interregional, but also on the international scale.
Same day's night the Ambassador of Russian Federation to Iceland, HE Anton Vasiliev, a former Russian SAO in the Arctic Council, has given a reception for Russian participants of the Assembly.
Regional Coordinators Committee Meeting information
Akureyri, Iceland, 3-5 November 2014
The Northern Forum Regional Coordinators Committee was a second event of the Northern Forum Icelandic agenda. The meeting was held in Akureyri, Iceland from 3rd to 5th of November 2014, at Hof conference center.
Day one of the RCC Meeting has been an enlighting, interesting event that brought many ideas alive and sparked discussions. The President of Iceland, Mr. Olafur Ragnar Grimsson, greeted the participants. In his speech, Mr. President has spoken of his personal support to the Northern Forum activities, linking his experience of taking part in the Northern Forum events in the past to his current initiative - the Arctic Circle Assembly that has attracted worldwide attention and has engaged top government officials of the World into its work. The Welcome speech was supported with speeches by Mr. Eirikur Bjorn Bjorgvinsson - Mayor of the host Town of Akureyri , Mr. Mead Treadwell - Lieutenant Governor of the State of Alaska and Mr. Gennady Bukhtin - First Vice Governor of the Khanty-Mansiysk Autonomous Okrug, Northern Forum Vice Chair region.
Mr. Treadwell in his speech has outlined the importance of Northern affairs for Alaska and its role as a former Northern Forum member. Newly elected Governor Bill Walker is known for his intentions to revitalize Alaskan international involvements, so return of Alaska into international cooperation is a major topic.
First Deputy Governor Gennady Bukhtin has delivered a presentation on Khanty-Mansiyskiy AO – Yugra activities, including those that areorganized in partnership with the Northern Forum. Yugra is the most active regions of the Northern Forum.
His presentation was followed by presentation of a unique Yugra project - "The Red Book through the eyes of children", presented by two high school students, who earlier have installed an exhibition of pictures and toys made by the project participants. The students and their leader Ms. Stycyuk made a great job of promoting this project that in a few years grew from a small municipal event into an inter-regional action.
Following the presentation, the participants and important guests were screened two bright and highlighting films on Khanty-Mansiysk AO - Yugra and the Sakha Republic (Yakutia).
Following presentation was delivered by the Director of Strategic Reseach Centre of Yakutsk, Ms. Valentina Kondratieva - who spoke in great detail about some most problematic issues of the life quality in a northern region. This topic was important, as her presentation was dedicated to the new Sakha project presented on the 11th General Assembly that took place in Moscow last year. This project name is "Human in the Arctic" and it pursues a goal of creating a new indicator system that could assess precisely the life quality level that would help in making the right development decisions on a regional level.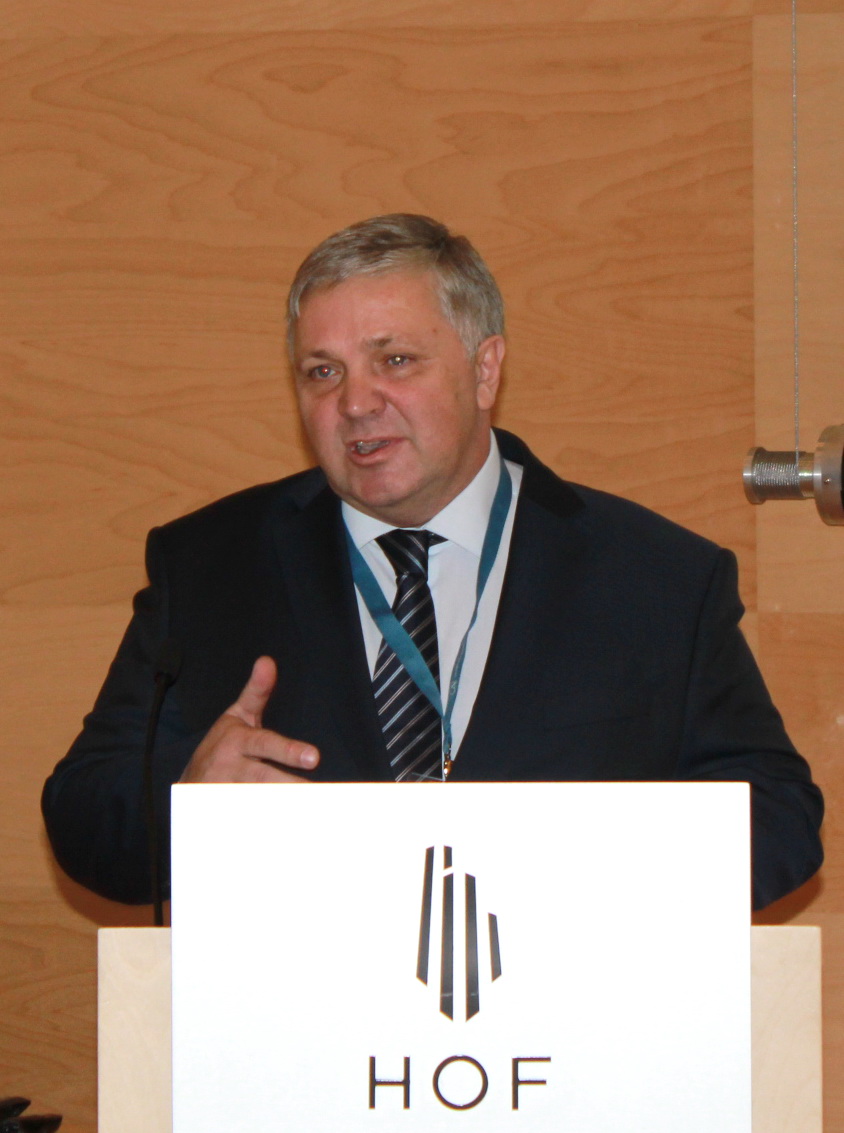 Next presentation was delivered by Tom Barry - a Secretary of the Arctic Council CAFF working group. This presentation was not theoretical, as Mr. Barry has presented a brand newArctic Biodiversity Report book that has been produced for 7 years time to be issued to the top Arctic decision makers, members of the Arctic Council - therefore it is an incredibly precise and analytical work with 17 recommendations to states for drafting their Arctic policy. Final drafting of this report took place in 2013 during the Biennial meeting of CAFF in Yakutsk.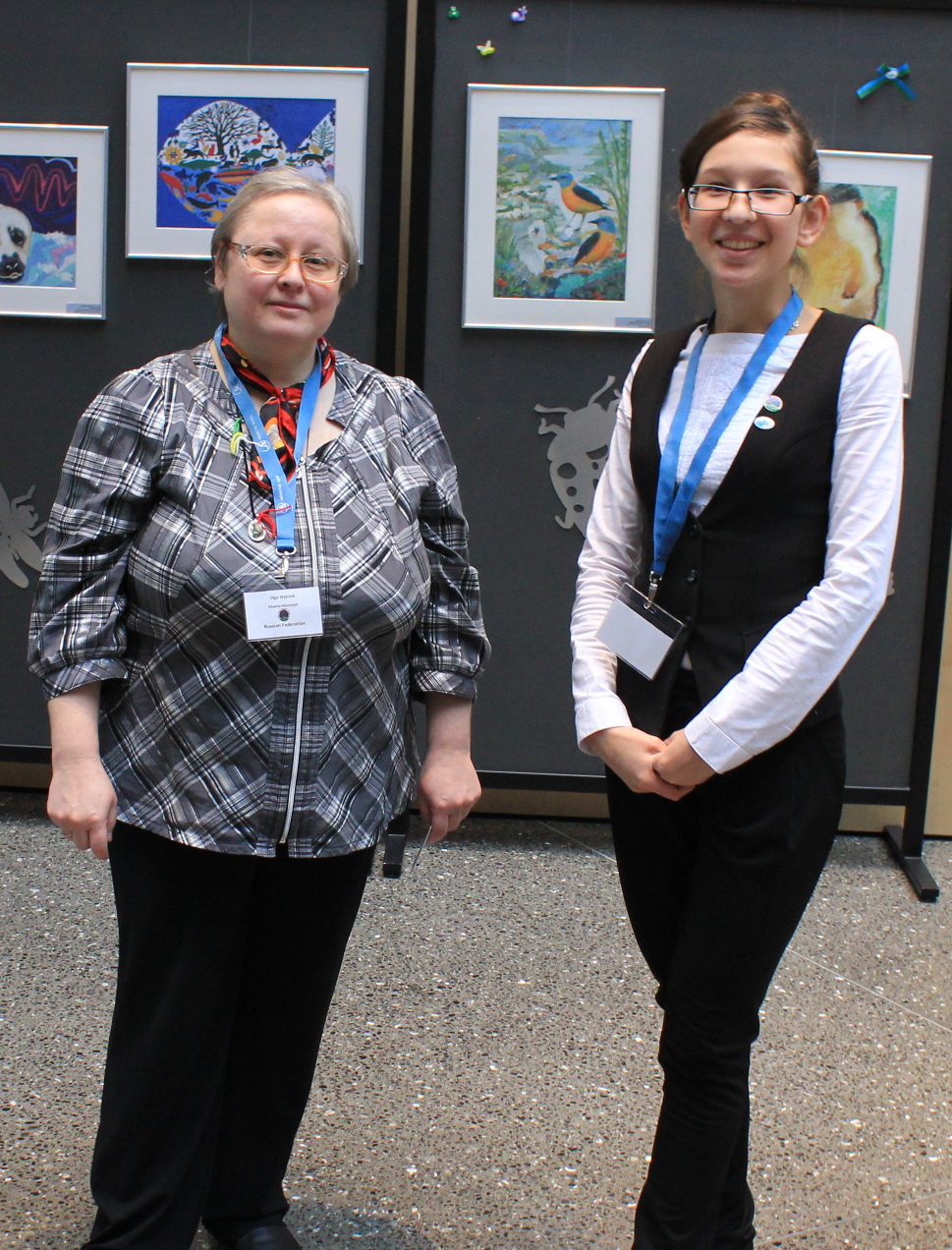 After lunch, the presentations were continued by Anders Bjorklund, Managing Director of Orsa Gronklitt Predator Park, who spoke on being a "small business partner in a big World" -noting the business partner status in the Northern Forum. Orsa Gronklitt Park is also a host of the Northern Forum Project dedicated to researching the role of Brown Bears in folklore of the indigenous peoples.
Finally there was a dynamic presentation by a representative of French Polar Cluster, Mr. Mika Mered; who spoke on theoretical future of the Arctic (by 2035), notably on transport routes in the Arctic and industrial development. Due to a prognosis nature of this presentation, it has triggered many questionsfrom the participants, notably the First Vice Governor of Khanty-Mansiyskiy AO - Yugra, Mr. Bukhtin, who expressed doubts in success of this scenario due to its reliance on industrial development in regions that are traditionally very attached to nature's well being.
Second day of the RCC meeting was dedicated to business cooperation of the Northern Forum with a major share of presenters representing the host town of Akureyri. Business partnership and cooperation has always been an important part of the Northern Forum – not only in financial way, but also in terms of region-to-region relations.
Icelandic presenters' session was headlined as "Iceland as a key player in the Arctic" and the first report in this session was delivered byRector of high-ranking University of Akureyri – Eyjolfur Gudmundsson with a presentation on the University and its role in the Northern affairs.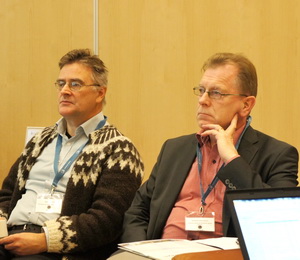 Following presentation was delivered by Director of the Stefansson Institute of Akureyri, Niels Einarsson; who has spoken about the Institute that is physically located next to the University of Akureyri, presenting its main activities and values. The Institute is an active participant in joint projects and cooperation withUniversity of the Arctic, the International Arctic Social Sciences Association (IASSA), the North Atlantic Biocultural Organization, contributor to the Arctic Human Development Report (AHDR 2004 and 2014), participant of Arctic Social Indicators (ASI) projects.
Mr. Kari Fannar Larusson, a Program Officer of the Arctic Council CAFF Working Group has extended Tom Barry's earlier presentation by looking deeper into biodiversity statistics prepared by CBMP working group of CAFF. Mr. Larusson pointed out that a number of migratory birds due to statistics has been steadily reducing in all areas of research.
Mr. Hreidar Thor Valtysson, University of Akureyri Fisheries Center Director has presented the center itself. His presentation has outlined main activities and purpose of 1990-established Center. The Fisheries Center serves two main goals - strengthening ties between the fisheries industry, that plays a major role in local economy, and the university; and strengthening education and research on the fisheries sector.
After a coffee break, more presentations followed – starting with Researcher and Deputy Director of the University of Akureyri Research Center, Mr. Hjalti Johannesson has presented an activity of the Center – a Megaproject on socio-economic development in Easter Iceland. This project aims to achieve higher percentage of urbanization, at the same time expanding opportunities of town in the region.
Gudrun Rosa Thorsteinndottir, a Director of the University of Akureyri Research Centre has expanded the topic of the University of Akureyri Research Center by presenting roles that the Center plays in whole. For example – it plays a role of an umbrella organization for projects of the Northern Research Forum, Fischeries Science Center; organizing conferences and holding own research.
Following presentation was delivered by Halldor Johannsson, Executive Director of the Arctic Portal, which is a partner organization to the Northern Forum. Mr. Johansson spoke on main activities of the Arctic Portal – building of websites, web databases and conducting research in this field. This presentation included an outlook on the Northern Forum website that has been built throughout 2014 and is expanding ever since.
First part of the day has been concluded with presentation of Edward H Huijbens – Director of Icelandic Tourism Research Center. This presentation was dedicated to Tourism opportunities in Iceland, provided by the Center.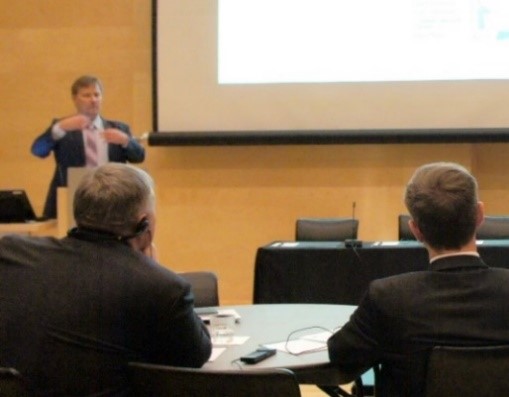 After lunch, a business section of the RCC Meeting has begun. This section has been a long-expected initiative that will contribute to revitalizing of active business cooperation in the Northern Forum. Moderated by the Arctic Portal Executive Director Halldor Johannesson, it had two speakers – President of Lapland Chamber of Commerce Timo Rautajoki and Olivier Dobbels – a co-President of the French Polar Cluster.
Mr. Rautajoki has spoken on perspectives of a network of Northern Chambers of Commerce and Business Association and its application within the Northern Forum structure as a base for establishing a Business section of the Northern Forum. He also reminded that similar initiatives were offered by the Northern Forum back in 1999 during the business summit held at the 4th General Assembly in Rovaniemi; and then in 2005 in Harbin, also at the General Assembly. Actions taken within this initiative even included creation of Business Consultative Council of the Northern Forum. However, this did not bring a desired result – even though only Lapland alone has over 10 thousand businesses, including small, medium and large ones. Mr Rautajoki has outlined that the Northern Forum and its business section are needed for such businesses of small and medium size, therefore it should be developed.
Mr. Dobbels presented the French Polar Cluster as a non-profit non-government organization that is aimed for effective connection of France to the Northern affairs by researching, analysing, and producing recommendations. Involvement of France into Arctic is also shown in this presentation with a purpose of highlighting what is behind of the French Arctic policies of today.
At the same time, Khanty-Mansiysk AO exhibition has been active next to the conference hall, offering viewers crafted and painted animals, made by children under the auspices of "Red Book through the children's eyes" project.
Third day of the 2014 RCC Meeting was dedicated to the project development of the Northern Forum, moderated by the Acting Executive Director Anastasia Bozhedonova. Ms.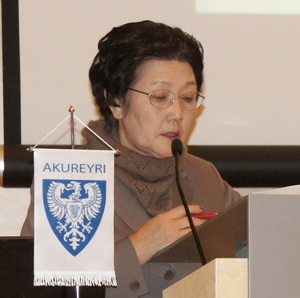 Bozhedonova was as well first to present on this day – the presentation was dedicated to a brief outline of current project activities under the auspices of the Northern Forum and regions that participate – currently there are 18 projects within the Northern Forum system or working closely to the Northern Forum, split in three programs. More on these projects is in "Projects" section at www.northernforum.org.
Projects themselves were represented as well: starting with Valentina Kondratieva who informed the RCC Meeting on upcoming conference in Yakutsk, Sakha Republic (Yakutia) – "The Arctic: prospects of sustainable development". This conference will be as a part of ongoing Sakha "Year of the Arctic" as is expected to have an extended international participation. The conference covers topics on analysis of experience of the Arctic regional development and its trends presented by leaders and experts from the most developed regions in the Arctic.
Nikolai Durayev - Deputy Minister for Communal Utilities and Energy of the Sakha Republic presented the regional sustainable development's need in energy
. His presentation showed features of Sakha electricity power grids, problematic issues with generators, power lines and perspectives for further development. Sakha Ministry for Communal Utilities and Energy participates yearly in an international conference on renewable energy in isolated systems (communities) of the Russian Far East and is constantly working on applying newest technologies for development of the small communities and a region as a whole.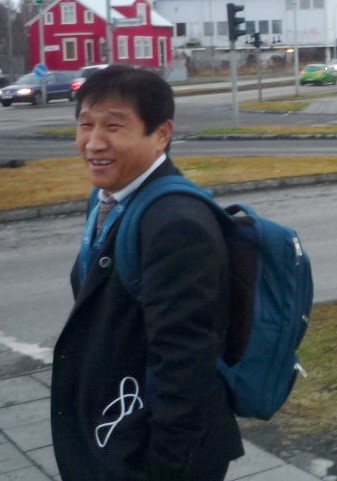 Energy topic was continued with presentation of a delegate from Gangwon Province, Republic of Korea – Mr. Min Byeong-do. Mr. Min's presentation was a continuation of 2013 Northern Forum General Assembly, where Prof. Kim Jin Ki from Gangwon Research Institute has introduced the delegates to the newest Korean technology of Plasma enhanced integrated gasification of combined cycles. This technology applied to modern electrical power stations has since been tested in real life and proven to be an effective way of producing electricity from low grade fuels that is easy to obtain in various locations.
Next came a set of presentations from a large Yugra delegation. Valentina Kochetygova and Alexander Noviukhov has presented ethnical Bear Games held under auspices of the state museum "Torum Maa" – this event has deep historical roots and is protected by state as heritage of Khanty and Mansi indigenous peoples. Her presentation gave the delegates a very detailed look on this tradition, all the way to description of rites, length of celebration (as Bear Games is a holiday as well). The Games are not yet included into the UNESCO World Heritage List, therefore the Museum keeps working to have the Games recognized internationally.
Alexei Kylasov and Evgeny Redkin have presented traditional sports games of the indigenous peoples of the North. Finally, a Director of the Historical
museum of Talinka in Yugra, Olga Styciuk, has presented the international project "The red book through the children's eyes" along with two participants that came to Akureyri with her.
At the end of the Meeting program, Regional Coordinators have discussed and signed two new Resolutions. Resolution #170 has confirmed resignation of the Northern Forum Executive Director Vladimir Vasiliev upon appointment as the Sakha Federal and External Relations Minister. Duties of the Executive Director are now performed by the former Deputy Executive Director Anastasia Bozhedonova as an Acting Executive Director. The same resolution also announces a contest for the Executive Director's position. Resolution #171 is a Budget Resolution that reviewed and approved issues of the 2014 Budget and Budget plan for 2015.
The Regional Coordinators agreed to hold the next XII General Assembly in Yakutsk in September 2015.
The Regional Coordinators emphasized the need to continue work on expanding membership by regions and business partners.
The Northern Forum Regional Coordinators and project participants expressed many thanks to Mayor Bjorgvinsson for his genuine interest and support to the Northern Forum activities as well as to Sigridur Stefansdottir, the Regional Coordinator, and the Town of Akureyri administration for their assistance and hospitality in hosting this meeting. The Northern Forum Secretariat also thanks Maria Krivtsova and Sofia Kholmogorova for perfect translation service.