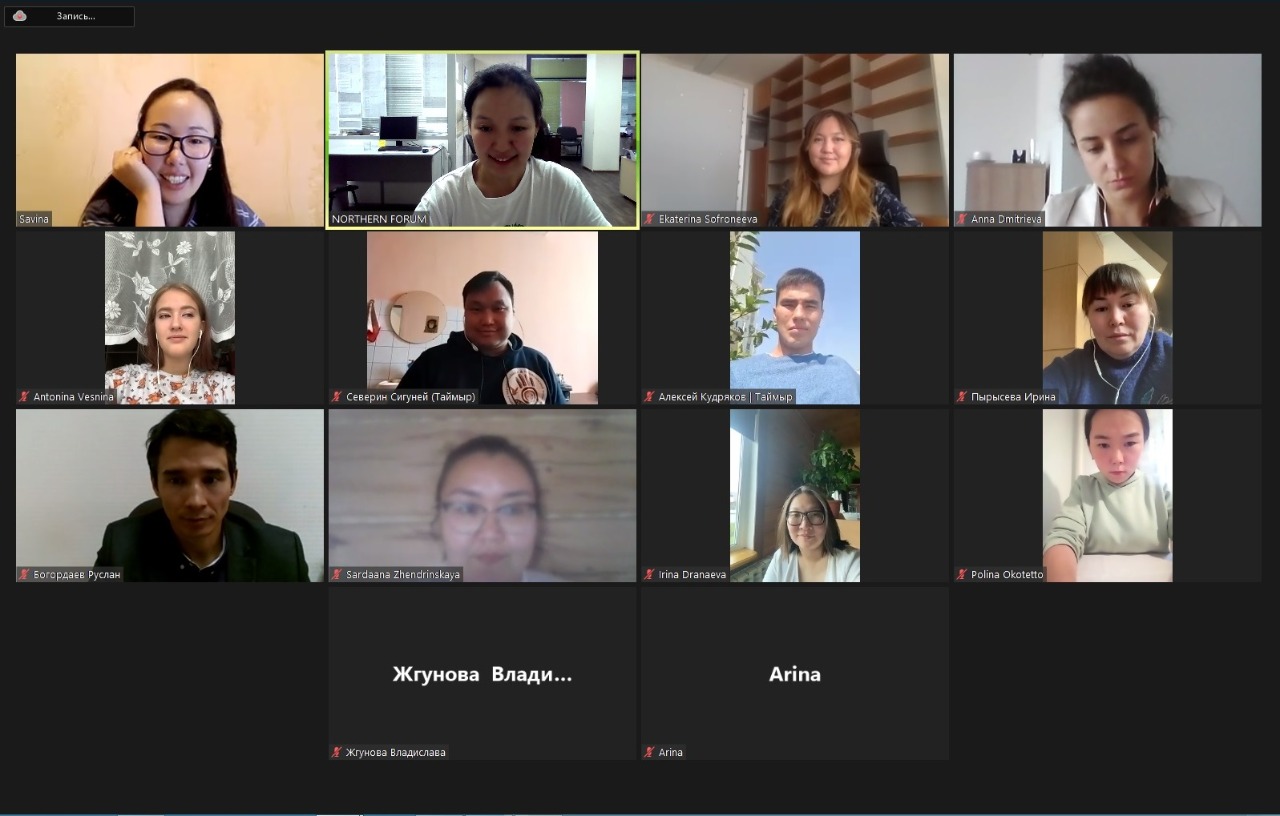 The Northern Youth Forum (NYF) – is a youth union under the Northern Forum. Goal of the NYF activities is to promote the interests and views of young people in solving the problems facing the Northern Forum by using the potential of international youth cooperation. The Northern Youth Forum was created by the Resolution #229 posted 28th April 2021.
On August 30, an introductory online meeting of the participants of the Northern Youth Forum was held, representatives from 5 regions of the Russian Federation (Republic of Sakha (Yakutia), Nenets Autonomous Okrug, Yamalo-Nenets Autonomous Okrug, Krasnoyarsk krai, Khanty-Mansi Autonomous Okrug) joined the online conference and discussed the NYF program, possible projects and organizational issues.
Also during this session, it was decided to hold an opening meeting of the NYF, after the II Northern Youth Forum, which will be held at the III Northern Sustainable Development Forum, in October, within which a work plan for the future, structure and mechanisms of cooperation of NYF will be determined.
In general, the meeting was held on a very good note, all participants were active and expressed a desire to cooperate in the future.