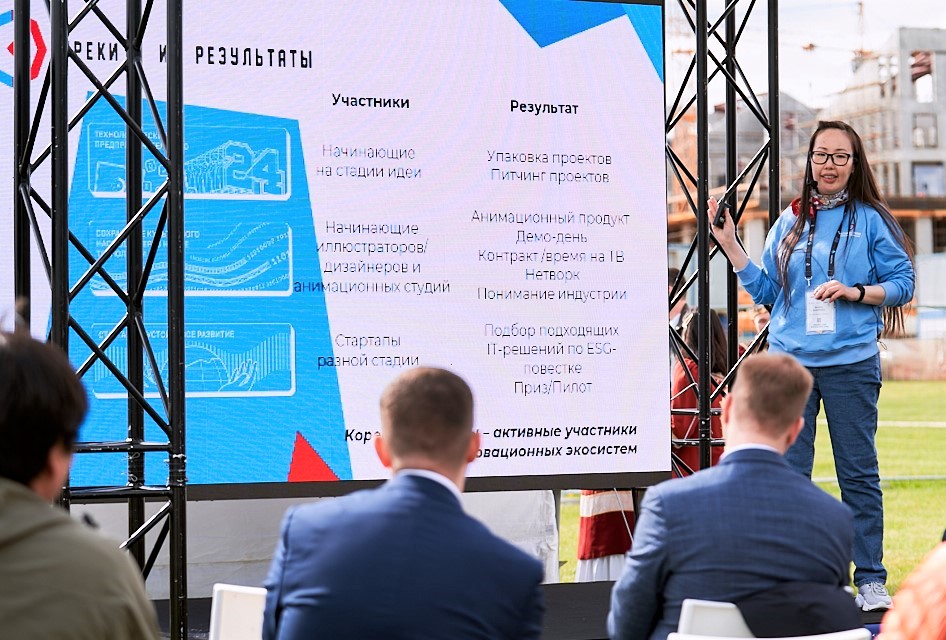 On May 25, Savina Alekseeva presented the Arctic Startup Expedition at the X technology conference Startup Village Skolkovo, which is taking place these days in Moscow.
The Arctic startup expedition consists of three tracks: "Technology entrepreneurship", "Preservation of cultural heritage through new technologies", "Startups and sustainable development". Interested startups can apply for participation in the program on the website: https://arcticse.com/
Savina Alekseeva, Chairman of the Northern Youth Forum and Program Director of the Arctic Startup Expedition: "The program will allow finding and supporting promising projects aimed at solving the technological problems of the North and the Arctic, and exchanging experience in developing innovative ecosystems. We invite universities, non-profit organizations, corporations and regions to cooperate."
The organizers of the Arctic startup expedition are the Republic of Sakha (Yakutia), the Innovation Development Fund of Yakutia and the Youth Northern Forum. The program will run throughout 2022.