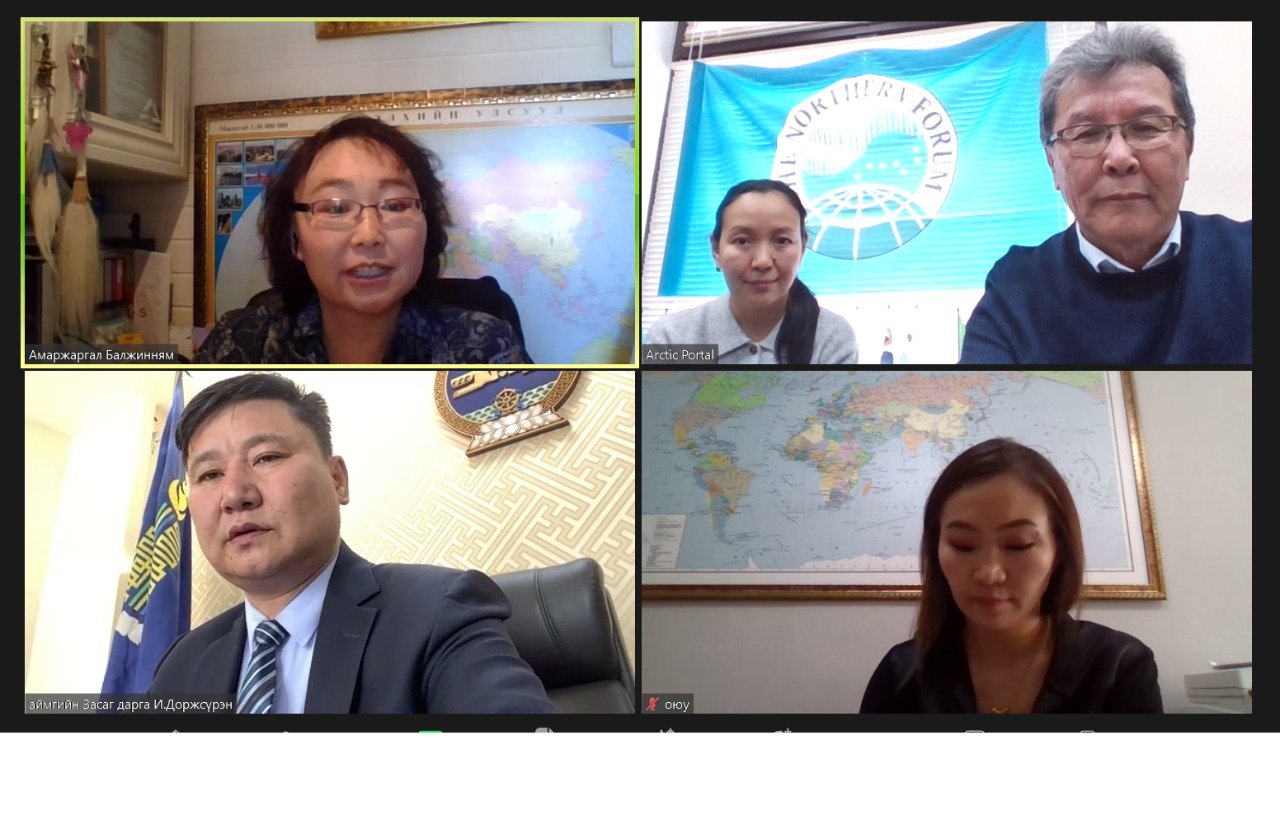 On October 20, with the support of the Northern Forum Goodwill Ambassador Ms. Amarjargal Baljinnyam, an online meeting was held with Mr. Ishdorj Dorjsuren, Acting Governor of the Uvurkhangai aimag of Mongolia.
A very interesting and productive conversation took place, during which Mr. Dorjsuren firmly confirmed that the aimag will become a member of the Northern Forum. In this regard, it was discussed when the membership agreement will be signed.
It was agreed that the aimag delegation will participate in the meeting of the Northern Forum Regional Coordinators Committee in Kamchatka on December 7-8. Then the agreement can be signed at the business forum, which the aimag plans to hold in the third decade of January 2024.
Thus, after a long break, Mongolia will once again be part of the Northern Forum.
Next year, Kharkhorin Somon will also host the Northern Forum's Gastro Festival of Regions, and the aimag will host the Silk Road Festival. Both events will be combined. These are just the most general plans.