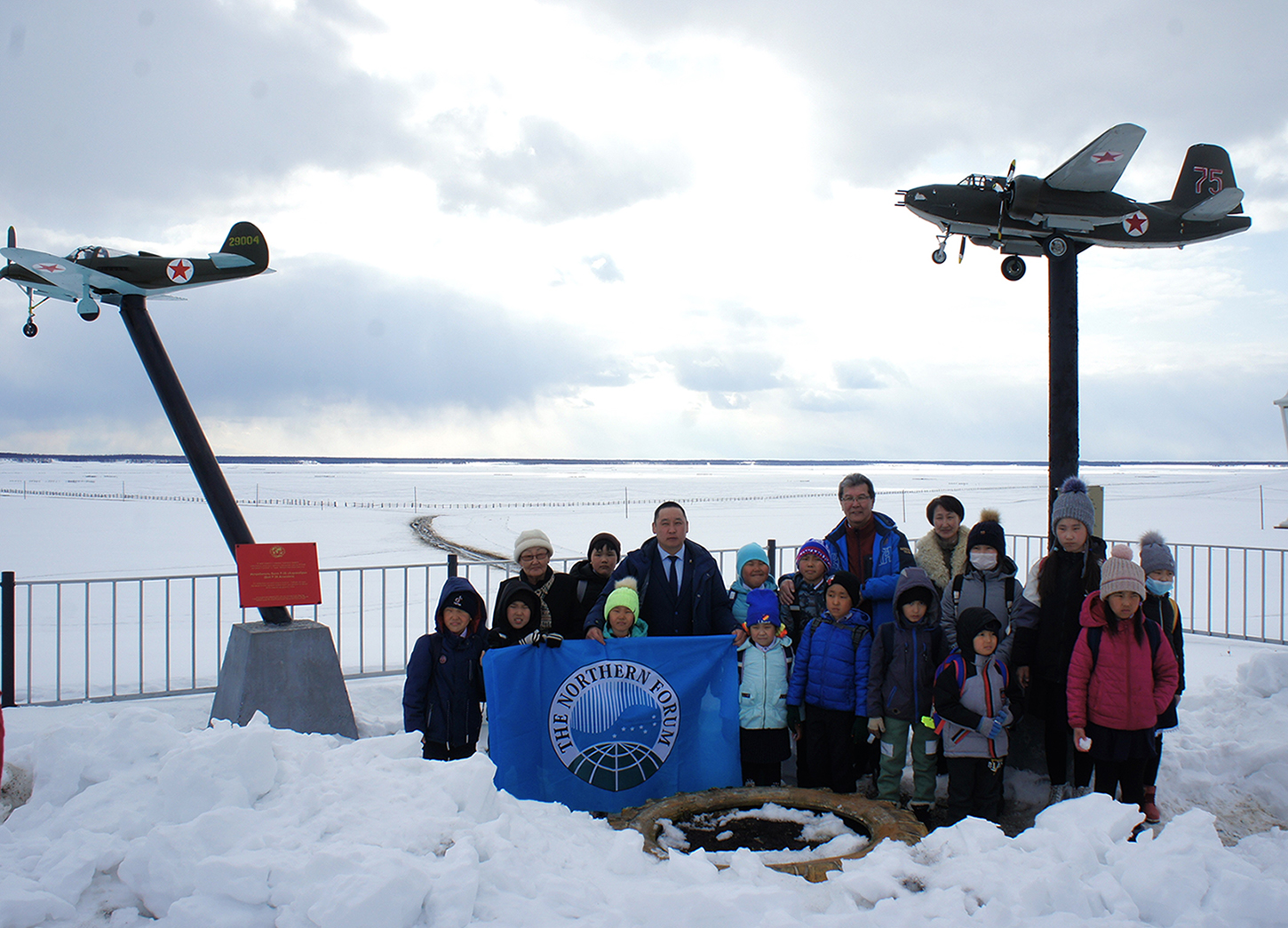 The Northern Forum took an active part in the activities of the "School of Living in the North" project, dedicated to the 80th anniversary of the Alaska-Siberia Air Route.
The outreach events started with meetings of the partcipating schools of the Sakha Republic (Yakutia) within the Memory Event "ALSIB - the Route of Courage and Mutual Support". The memory meeting took place both online and in Tarat village, Megino-Kangalassky district, Yakutia.
Pupils and teachers from the Yakutsk City National Gymnasium, Khamagatta Sakha-French Lyceum, Berdigestyakh Secondary School, Tarat Secondary School and Kindergarten presented their research and project activities dedicated to AlSib. The participants of the meeting implement such educational projects as a ski trip to the crash site of Douglas plane, initiated by Berdigestakh Seconadry school, and commemorative events in honor of the Alaska-Siberia alternate airfield constructors initiated by Tarat School and Kindergarten.
The Memory Event "ALSIB - the route of courage and mutual support"
During his visit to Tarat village, the Northern Forum Executive Director Vladimir Vasiliev expressed his gratitude to all those engaged in the event and highlited the potential for promoting AlSib theme among the pupils.
It should be noted that the Northern Forum has been actively participating in the commemorative events of AlSib Route of Courage and Mutual Support under the "School of Living in the North" project since 2011. In the future, we plan productively cooperate with the partner schools on AlSib and other areas of the project activity.