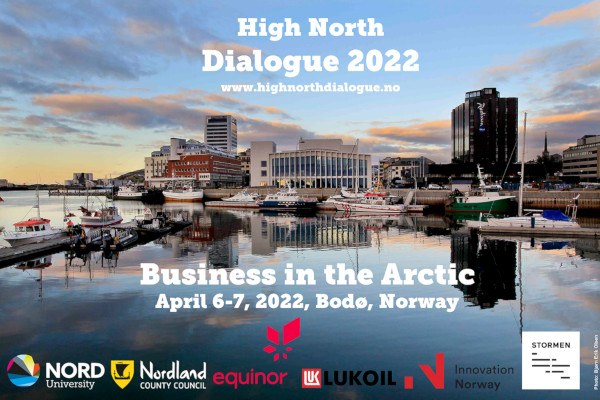 High North Dialogue is an annual conference bringing together major stakeholders concerned with Arctic development. The purpose of the event is to encourage and facilitate dialogue between stakeholders to promote sustainable development in the Arctic, as well as information sharing and discussion of best practices.
Register for the conference here!
This year's topic is "Business in the Arctic – The Great Shifts". The conference takes place both online and in the Stormen Library in Bodø, Norway, on April 6 and 7.
In addition to the thematic panels we will present the 2022 winners of the awards for High North Hero and High North Young Entrepreneurs, as well as the best High North Scenario from this year's student group.
In addition to the main conference, there are also a number of side events.
Since 2007, the High North Dialogue conference series have brought together Arctic leaders – present and future – to discuss the opportunities for value creation in the High North in an international context.
Set in Bodø – the second largest community in Northern Norway and European capital of culture 2024 – High North Dialogue 2022 will provide you with a different perspective on the future of the Arctic.