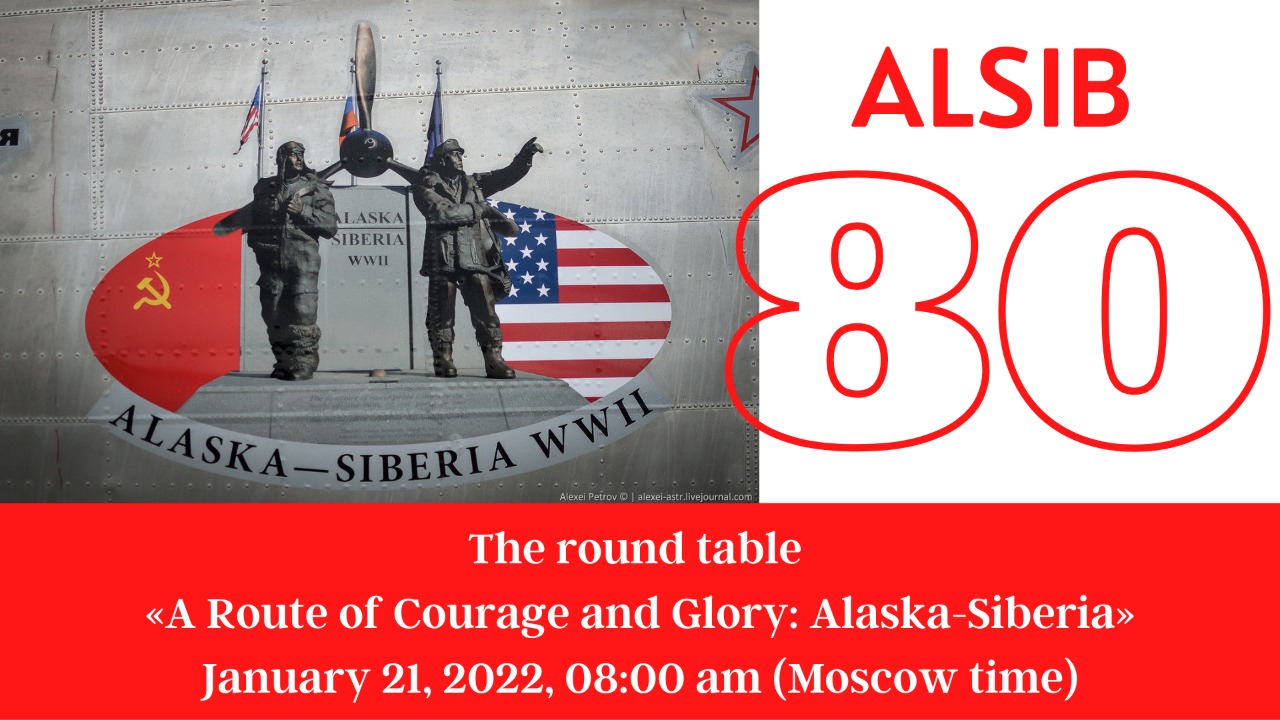 On January 21, 2022, as part of the program of the III winter extreme marathon run «Pole of Cold»in the village of Tomtor, Oymyakonsky ulus and the 80th anniversary of the Alaska-Siberia air route, a roundtable «Route of Courage and Glory: Alaska-Siberia» will be held in an online/offline format.
The main goal of the roundtable is to attract attention to the preservation of the historical heritage of the legendary Fairbanks – Yakutsk – Krasnoyarsk (ALASKA - SIBERIA) air route, as well as the creation of an international association dedicated to the memory of the route.
Despite the years that have passed since the Second World War and the use of the route for its intended purpose, interest in the topic has not faded at all, but, on the contrary, is growing from year to year. This explains the response of the regions of the Northern Forum and the confirmed participation in the roundtable of representatives of many spheres and structures: authorities, museums, houses of culture, institutes and schools of Alaska, Chukotka Autonomous Okrug, Magadan Oblast, Sakha Republic (Yakutia), Krasnoyarsk Krai.
Of particular joy and pride is the participation of the Russian Geographical Society and the American Association "BRAVO 369 Flight Foundation", which is working on a project to fly along the route of the Alaska – Siberia highway on aircraft during the Second World War.
We hope that our roundtable will help to find common ground between different people from different regions who are united by one theme – the Highway of Courage and Glory - ALSIB.
The moderator of the round table is Vladimir Vasilev, Executive Director of the international organization of northern regions «The Northern Forum».
Organizers: The Northern Forum, the Federal Party project "Historical Memory" in the Republic of Sakha (Yakutia), the Administration of the Oymyakonsky Ulus (district), the Ministry of External Relations and Ethnic Affairs of the Republic of Sakha (Yakutia), the Branch of the NGO "Russian Geographical Society" in the Republic of Sakha (Yakutia).
Anyone can connect as a listener. To register and receive a ZOOM link, you must submit an application before 20 January for . The application must specify the full name, place of work and position, mobile phone number.