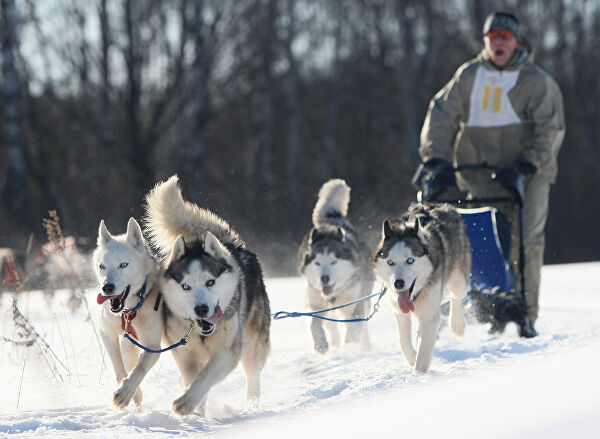 The Northern Forum invites everyone interested to take part in the international action to support mushers of the anniversary dog ​​sledding race "Hope-2021", which starts from 01 to 17 April 2021 in the Chukotka Autonomous Okrug.
Chukotka preserves the traditional lifestyle of the indigenous people, where dog breeding is an integral part, and this race is a shining example of support for traditional dog breeding.
In 2021, the "Hope" race will be 30 years old. This year the race will take place in Chukotka, and the total length of the track will be 1,150 kilometers. 17 athletes from different regions of Chukotka entered the race. Due to restrictions due to the COVID-19 pandemic, only residents of the district will participate in the race.
Mushers, organizations, associations engaged in traditional dog breeding and dog sled racing are invited to participate in the action. To do this, you need to shoot a short video with words of greeting addressed to the participants in the race. You can place photos and videos in the cloud storage (Google drive, etc.) and send links or materials themselves to e-mail addresses: ; .
We hope that this action will become a starting point for establishing cooperation between mushers, organizations and associations of different countries, and in 2022 they will be able to jointly participate in the Hope race.
The race has had international status more than once. The route of the first dog sled race "Nadezhda" passed through the territories of two continents. In 1991 and 1992, the international intercontinental dog sled race "Hope" took place, which connected two countries - the United States and Russia and two regions - Alaska and Chukotka. The race route was 2 thousand kilometers, and representatives of Russia, USA, Canada, Norway, Switzerland and Japan took part in these races.
Organizers: Office for International Cooperation and the Arctic of the Office of the Governor and the Government of the Chukotka Autonomous Okrug