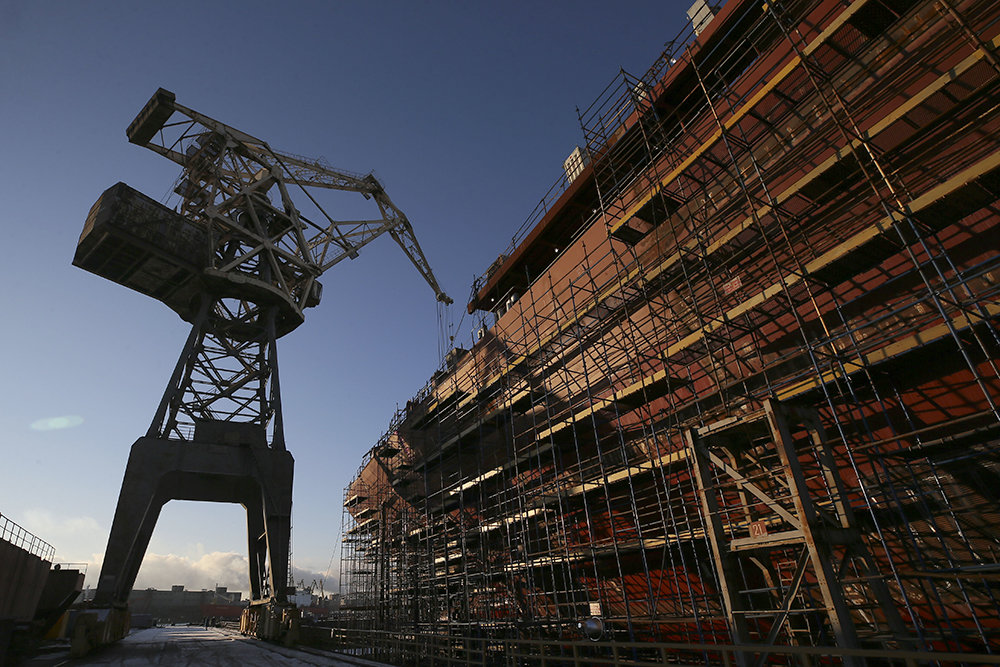 Baltic Shipyard has laid keel for the fourth icebreaker Yakutia in St. Petersburg. It is reported by RIA News with reference to the press service of the enterprise.
The icebreaker is a part of the project 22220, in its framework the largest and most powerful nuclear powered ships that are able to operate through Northern Sea Route all year round are being built.
The icebreaker Yakutia is the third serial nuclear icebreaker of the project. The lead icebreaker Arctic is currently undergoing testing. Two serial icebreakers are under construction at the plant - Siberia and Ural. The laying of the Chukotka nuclear icebreaker is planned for next year.
Project 22220 icebreakers have an overall length of 173 m, breadth of 34 m, design draught is 10.5 m and a minimal operating draught of 8.55 m. The dual-draught design will enable ships to operate in both Arctic waters and mouths of polar rivers. The ships have a displacement of 33,540 tonnes or 25,450 tonnes without ballast.
The displacement of the project's nuclear ships is 25.540 tonnes. The ships have an overall length of 173.3 meters and breadth of 34 meters. Icebreakers will be able to operate through the ice up to 2.5 meters thick. This will allow them to cruise the Northern Sea Route all year round and conduct ship caravans.
The vessels of the project have a variable draft, so they can not only pass through the seas, but also enter small northern rivers.
Nuclear submarines are expected to be used in research missions. The heart of each icebreaker is two 175 MW nuclear reactors. Each nuclear powered ship can be in autonomous navigation for up to six months.