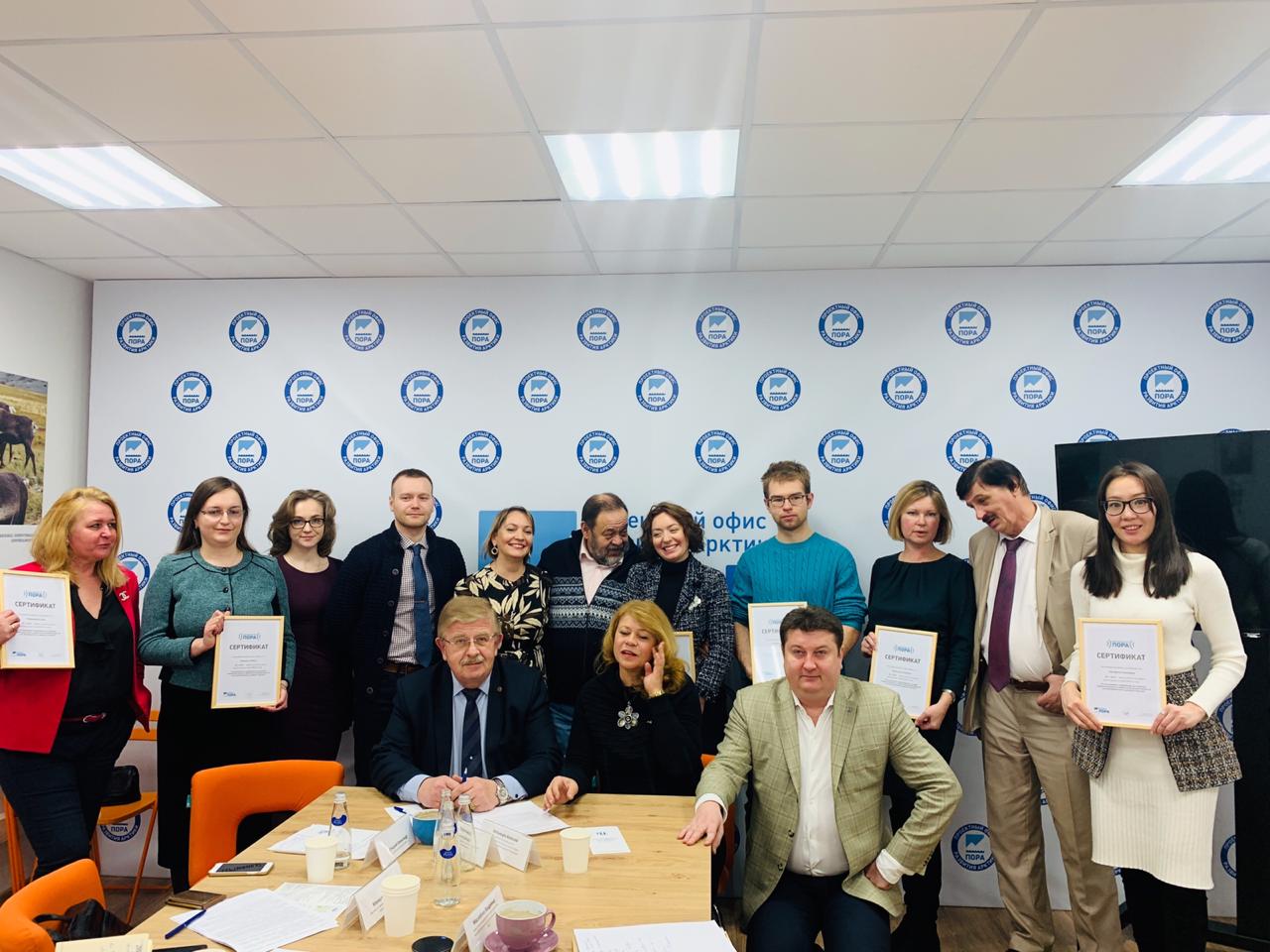 On November 26, 2019 at the site of the Project Office for Arctic Development (PORA), a meeting of a discussion club was held on the topic of "Implementation of the latest achievements of chemical science and industry for the innovative development of the Arctic". The Specialist of the Northern Forum, Ekaterina Timofeeva took part in the meeting with the report "Development of frost-resistant elastomeric materials in NEFU". The meeting was moderated by PORA expert on PPP Alexander Vorotnikov.
The objectives of state policy in the Arctic zone of the Russian Federation in the field of the development of science and technology are the development and implementation of materials and equipment adapted for operation in the Arctic conditions, as well as strategically important technologies, including those contributing to solving the problems of defense and ensuring public safety. In addition, it is necessary to develop basic and applied research, including in such fields as energy, Arctic medicine, Arctic biology and biotechnology, Arctic ecology, renewable and portable energy sources. Finding solutions to many of these problems is impossible without the accelerated development of chemical science and the chemical industry.
During the discussion club meeting, the participants discussed the following issues:
- The relevance of using the achievements in chemical science in the implementation of the Development Strategy of the Arctic zone of the Russian Federation until 2035;
- Promising areas of using modern chemistry for the development of the Russian Arctic;
- Problems and obstacles in the use of modern chemical developments for the development of the Russian Arctic.
Roundtable participants (in alphabetical order):
Elizaveta Ivanitskaya, Deputy Editor-in-Chief, Journal "Safety in the Workplace in Industry"
Maria Ivanova, First Vice-President of the Russian Union of Chemists
Lyubov Ilyinykh, coordinator of business events at the Directorate of Chemical and Technological Exhibitions of Expocenter JSC
Dmitry Lyzhin, Senior Researcher, Russian Institute for Strategic Research (RISI)
Zhanna Mankulova, Legal Advisor, LEXAR Pro Law Firm
Alexander Maslennikov, Managing Partner at Mendeleev Accelerator
Vladimir Masloboev, Deputy Chairman for Research, Kola Science Center of the Russian Academy of Sciences
Anna Obryvalina, coordinator of the expert council of the committee for the chemical industry, biotechnology and new materials of Business Russia, head of the small-tonnage petrochemicals department of Titan Group of Companies
Andrey Orlov, Development Director, Reliability Technologies LLC
Alina Rybina, Advisor to the Director General for External Communications, Titan Group of Companies
Dmitry Sakharov, Vice-Rector for Economics and Innovation, Russian University of Chemical Technologies named after D.I. Mendeleev
Andrey Sigachev, Head of Technical Development Department, HaloPolymer JSC
Evgeny Soldatkin, Deputy Director of ANO NCC "North"
Timofeeva Ekaterina, graduate student, senior lecturer of the chemical department of the North-Eastern Federal University named after M.K. Ammosov (Yakutsk), specialist of the Northern Forum international organization
and others.