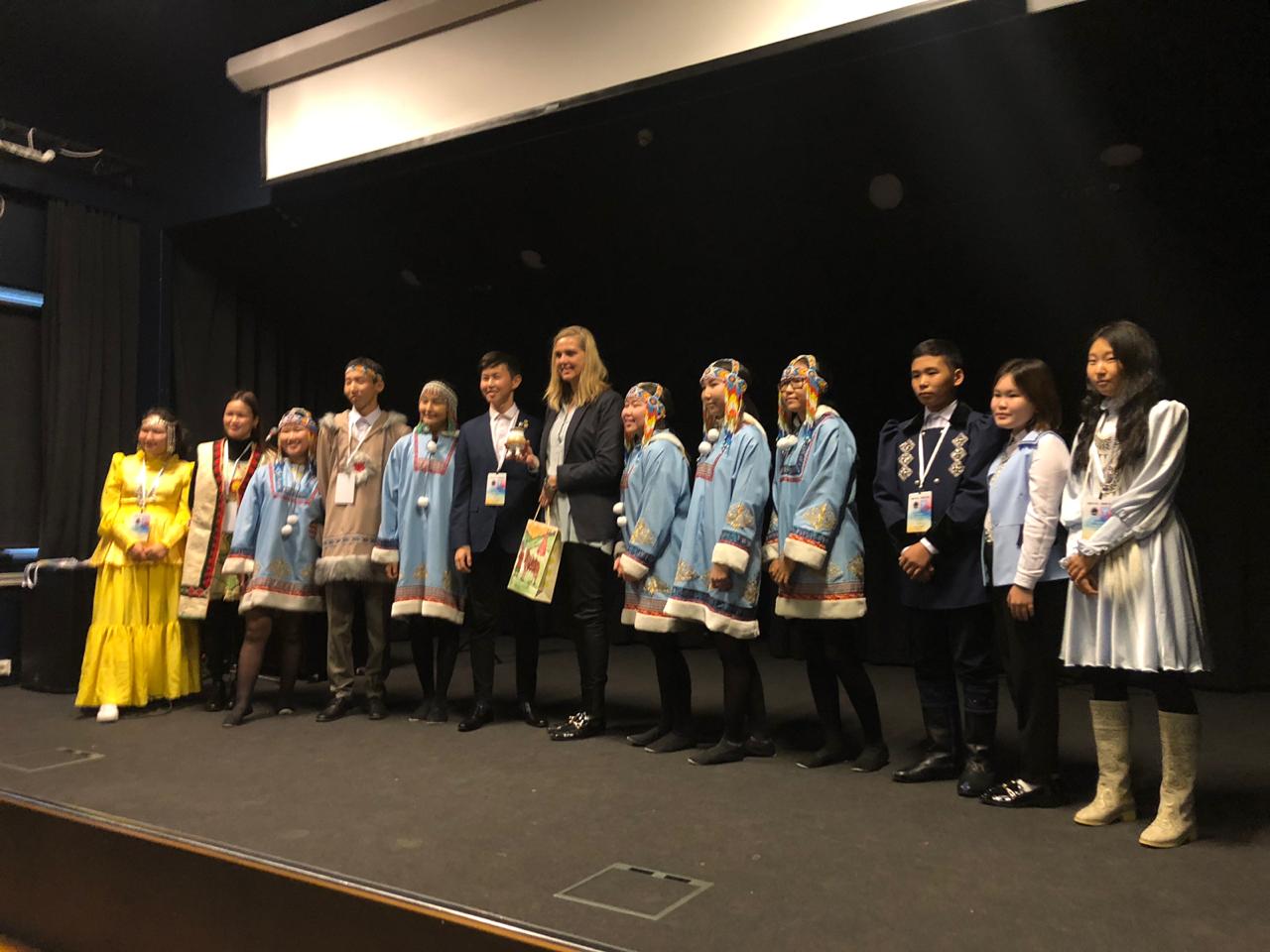 AKUREYRI - Mayor of Akureyri, Ásthildur Sturludóttir welcomed the YEF's participants on the first day of the forum.
On the first day of the 2019 Youth Ecological Forum, the participants were introduced to each other and welcomed by Mayor of Akureyri, Ásthildur Sturludóttir. In her speech, the mayor stressed the importance of people from different Arctic regions to meet each other and get to know with one another's lifestyle and culture.
"It's very important for us that the inhabitants of the rural areas in the Arctic to meet and get to know one another and see what the others are doing and see how we live ", she said.
As a part of the forum's program, representatives of Arctic Council Working Groups CAFF and PAME Kári Fannar Lárusson and Hjalti Hreinsson provided lectures on Arctic biodiversity, their work, and Sami culture.
Team building and outdoor activities were also a part of the day's events, including visiting Akureyri Geothermal Pool: area with big swimming pools, hot tubs, whirlpools, waterslides, and saunas.