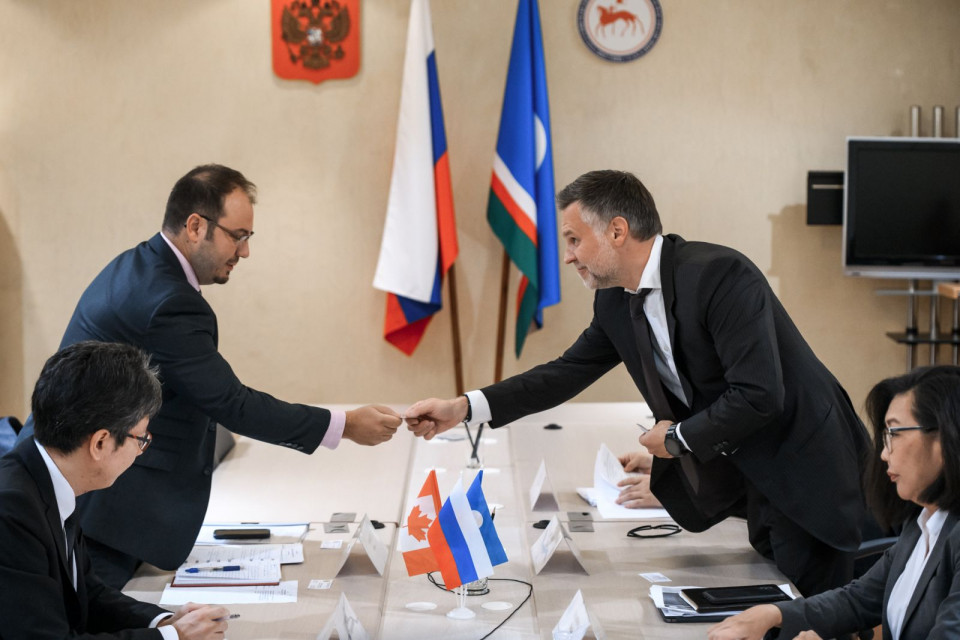 On 23 September, Deputy Prime Minister of Sakha Republic (Yakutia) Kirill Bychkov met with Bruno Nordeste, the leader of the Canadian Embassy's Political Division in Russia. Guest arrived to the city to participate in the international conference "Northern Sustainable Development Forum". The issues of cooperation between Yakutia and Canadian regions were discussed.
"It is one of the most important directions of external relations of Yakutia. During 20 years we have built partnerships in the directions such as mineral resources, construction sector, production of building materials etc. We also implement the program of Canadian bison's recovery and return to the historical areas in Yakutia", said Bychkov.
Deputy Minister announced that the discussions are devoted to problems and prospects of the sustainable development of the North and Arctic. In addition, Kirill Bychkov said the government of Yakutia plans to visit Toronto and Ottawa with business operation. Yakutian mission will present investment possibilities of region and will take part in the building material exhibition.
Bruno Nordeste responded that he looks forward the discussions of the Northen Forum for a development of Arctic cooperation.
"We are interested in the scientific collaboration in the field of changing climate, cultural preservation, Northern people's traditions and lifestyle, solving social problems. Also we want to establish opportunities for the future cooperation. Now we organize the 4th bison's transfer to Yakutia in 2020." – claimed Bruno Nordeste.
Parties discussed projects for preserving northern indigenous languages, population sustainability, exchanging the experience in construction and road building.