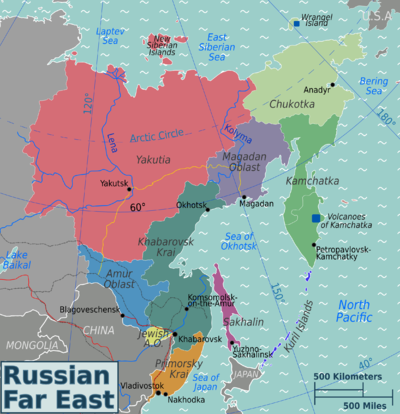 US Consul General Michael Keays has expressed Alaska's readiness to develop cooperation with Russian Far Eastern regions in his letter to Governor of Chukotka Roman Kopin, the press service of the Chukotka Autonomous Okrug administration reports.
Keays recalled recent meetings with Alaska's leadership and public, during which opportunities for cooperation and a new impetus for relations between the Russian Far East and the US state in diplomacy, culture, science, education, sport, businesses and indigenous peoples were discussed, the message says. As Keays stressed, many participants spoke in favor of resuming Russian-US relations.
Russian President Vladimir Putin also spoke about the ongoing cooperation between the two countries in various fields, including border issues, at the plenary session of The Arctic: Territory of Dialogue international forum held on March 30, 2017 in Arkhangelsk. He cited visa-free travel for Russian and US citizens living along the Bering Strait as an example.
http://tass.ru/politika/4909089
Center of Northern and Arctic economics Info Bulletin #23-24 dated Jan 2018.