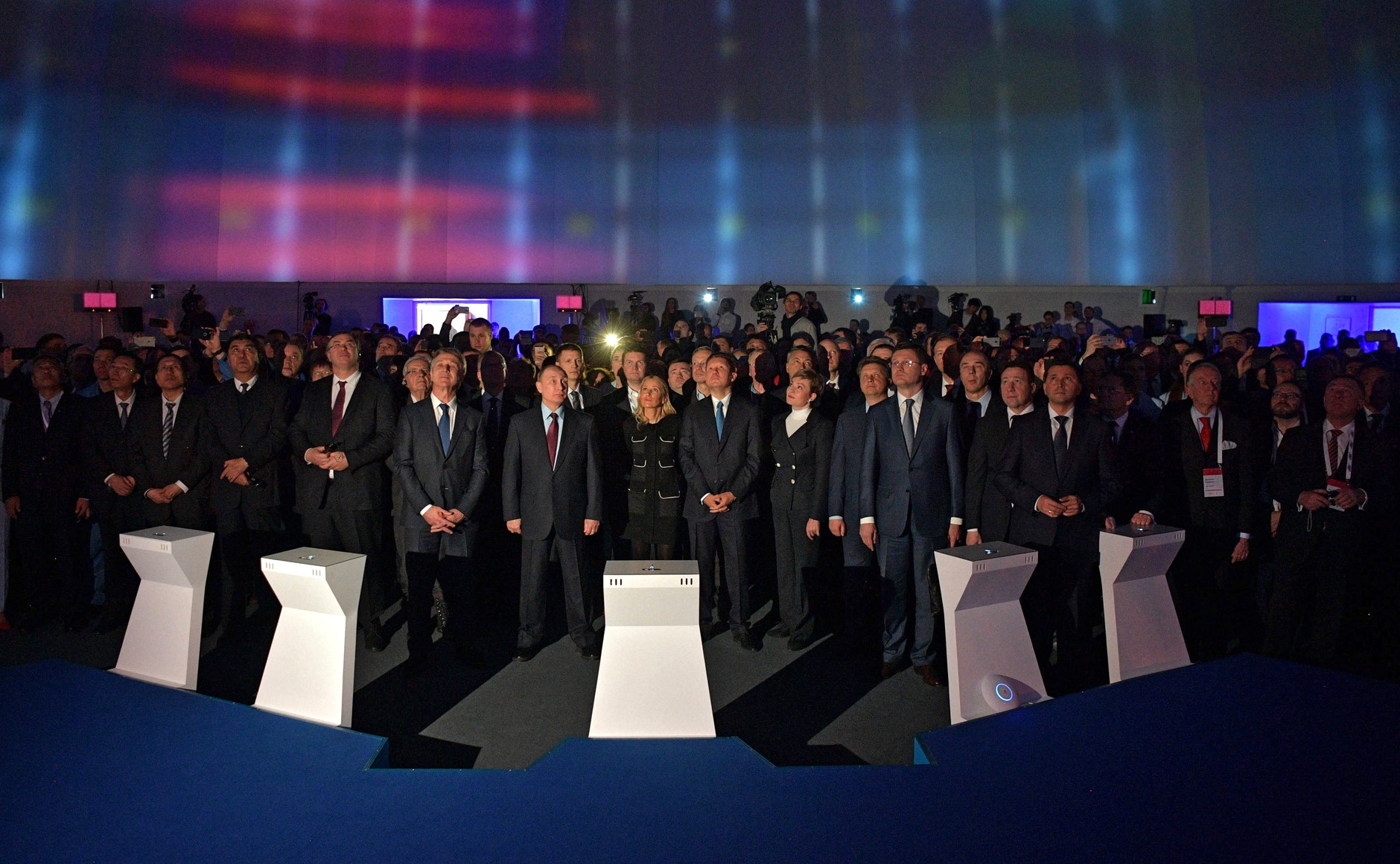 Last Friday President Vladimir Putin launched the first loading of liquefied natural gas at $27 billion Yamal LNG project. This project will allow Russia to fulfill a plan to double its share of the global LNG market by 2020 from around 4% now.
"The loadings will be carried out all year round... I am confident the second and the third parts of the project will be commissioned ahead of schedule … Russia can and should get a decent stake in the market, " Putin said at a opening ceremony.
The first cargo of liquefied natural gas (LNG) from Yamal LNG has left Sabetta and heading to Britain. This first shipment is a major milestone for Yamal LNG, one of the biggest liquefied natural gas projects in the world. Yamal LNG will produce reserves of 4.6 billion barrels of oil equivalent in Northern Russia. At full capacity, the three-train facility will supply 16.5 million tons of LNG per year to Asian and European markets.
Yamal LNG is located above the polar circle in the estuary of the Ob River, a wild, remote region that is frozen for seven-to-nine months a year and where winter temperatures can drop as low as -50°C.
To ensure its stability in the permafrost, the LNG plant was built on tens of thousands of piles of varying shapes and sizes - a solution never used on such a large scale before the Yamal LNG project.
Yamal LNG processes natural gas from the giant onshore South Tambey gas and condensate field, located on the Yamal peninsula. The project includes an integrated gas treatment and liquefaction facility with three trains each having a capacity of 5.5 million tons per year, storage tanks, port and airport infrastructures. The construction of the first train as well as the logistic facilities was successfully completed with more than 30,000 personnel actively involved on site at peak. The second and third trains will be commissioned in 2018 and 2019 respectively.
Yamal LNG's production is sold under long-term contracts on Asian and European markets, predominantly under oil-index price formulas. LNG will be supplied to the markets all year round through an innovative shipping approach involving a fleet of purposely designed ice-class LNG carriers which will travel the Northern Sea Route to Asia over the Bering Strait during the summer time.
The project is operated by Yamal LNG company, owned by Russian independent gas producer Novatek (50.1%), Total (20%), CNPC (20%) and Silk Road Fund (9.9%).