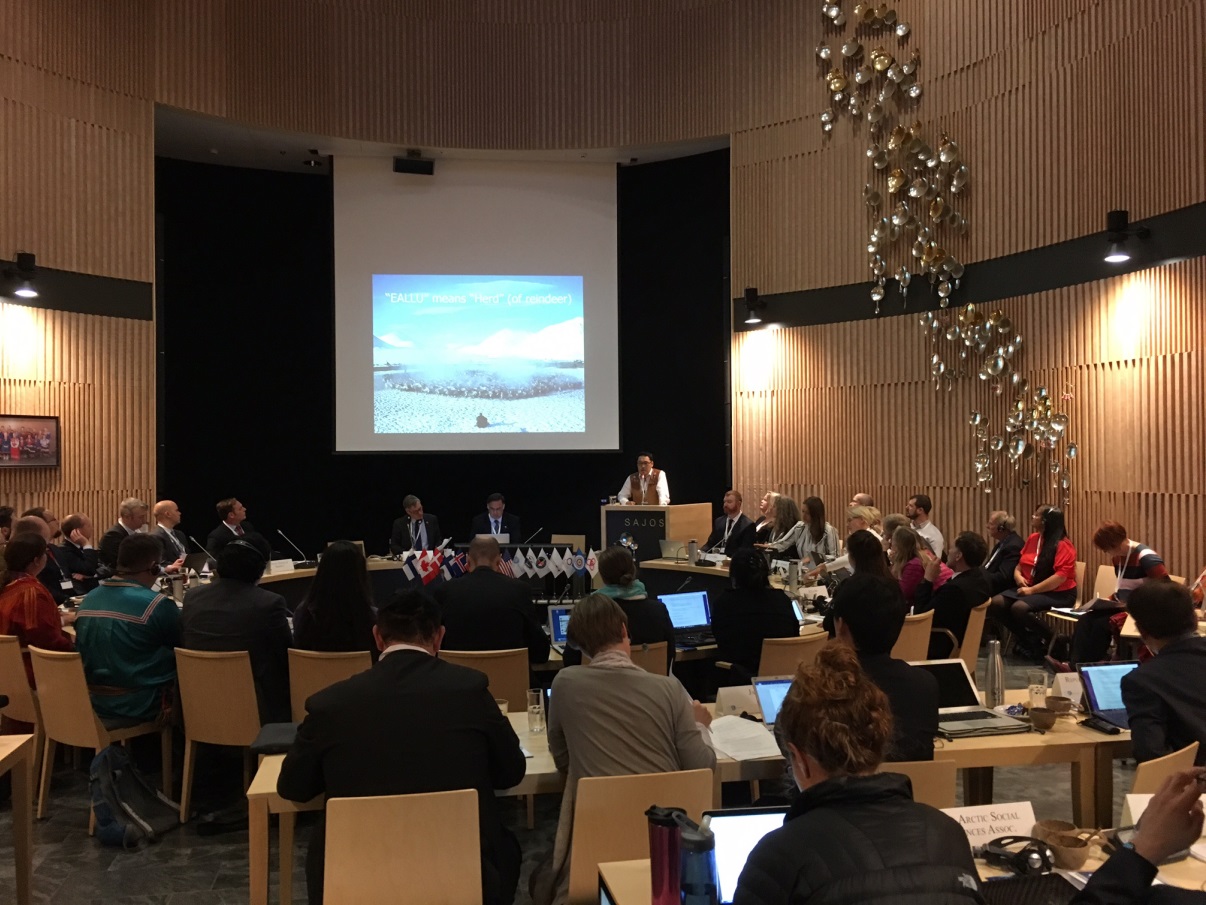 The first Arctic Council Sustainable Development Working Group (SDWG) meeting under Finnish Chairmanship was held in Inari on September 21-22. The meeting reviewed SDWG Work Plan for 2017-2019, project proposals, and status reports on ongoing projects.
The First Deputy Minister of Education and Science of Sakha Republic (Yakutia) Feodosiya Gabysheva presented the International Arctic School project initiated by the Head of Sakha Republic (Yakutia) Egor Borisov. The School aimed at the integration of federal and international education standards to preserve and develop a human capacity will be established in Yakutia in 2019. Currently, School preconstruction activities and future faculty staff training are in progress.
Also, Sakha Republic delegation had a meeting with IB School and Helsinki Education Department, where they introduced a concept and a strategic vision of education partnership in the Arctic region. Following the meeting, parties expressed their intention to continue cooperation and dialogue within the territory of Sakha Republic.
The International Arctic School is an endorsed project of the Northern Forum. The mission of the School is to develop human resources capacity of the Arctic countries as a major factor of economic and social development in the context of cross-border cooperation. The project objectives among others include providing quality education, effective adaptation, and all-round development of the Arctic students through customization of education process, and ensuring continuous education and international cooperation system.