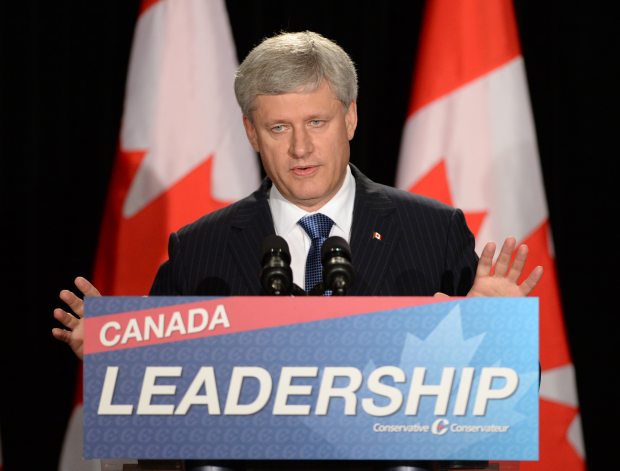 Conservative leader Stephen Harper brought his election campaign north on Friday with a promise to finance a $14-million road improvement project on Highway 5 in Canada's Northwest Territories.
"Investments like this make life easier and safer both for the folks that live here and for tourists," Harper said at a campaign stop in the N.W.T. community of Hay River.
Currently the stretch of Highway 5 between Hay River and the community of Fort Smith, located about 270 kilometres to the east, is mostly gravel. Harper, Canada's current prime minister, said if that if re-elected, his Conservative government would assume the full cost of the project to pave the road, widen it, and install culverts. Harper has long made the Arctic a key legacy project of his leadership and Friday's stop was the first time he has campaigned in the North since the election campaign was launched on August 2.
A stop is scheduled later this afternoon in Iqaluit, the capital city of Canada's eastern Arctic territory of Nunavut.
Canadians go to the polls on October 19.
Source: Alaska Dispatch News adn.com