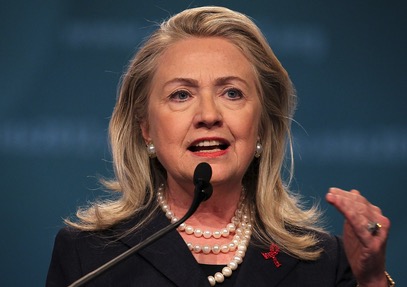 In her first major break with President Obama over environmental policy, Hillary Clinton said Tuesday she opposed drilling in the Alaskan Arctic because it is too dangerous.
"The Arctic is a unique treasure," Clinton announced in a personally-signed tweet. "Given what we know, it's not worth the risk of drilling."
The statement came just one day after the Obama administration gave final permitting approval for Royal Dutch Shell to to drill for oil in the Arctic Ocean's Chukchi Sea, a move environmentalists fiercely oppose. It provides the latest indication that Clinton will move to the left on environmental policy: late last month she laid out a climate plan in which she pledged the U.S. would obtain 33 percent of its electricity from renewable sources by 2027, which exceeds Obama's goal to generate 20 percent of America's electricity by 2030. Right now, renewable energy accounts for 7 percent of the nation's electric power supply.
The issue of drilling in the Arctic is a contentious one, and comes just two weeks before Obama is set to become the first U.S. president to ever visit the Alaskan Arctic. Obama has consistently defended the idea of drilling there despite potential risks, saying Shell had taken additional precautions under pressure from federal regulators. Speaking to reporters during a Camp David press conference in May, Obama emphasized that when it came to Arctic drilling, "nobody is more mindful of the risks involved and the dangers" given his experience with the Gulf of Mexico spill. He added that Shell had to "revamp its approach" based on stricter federal standards his officials authored.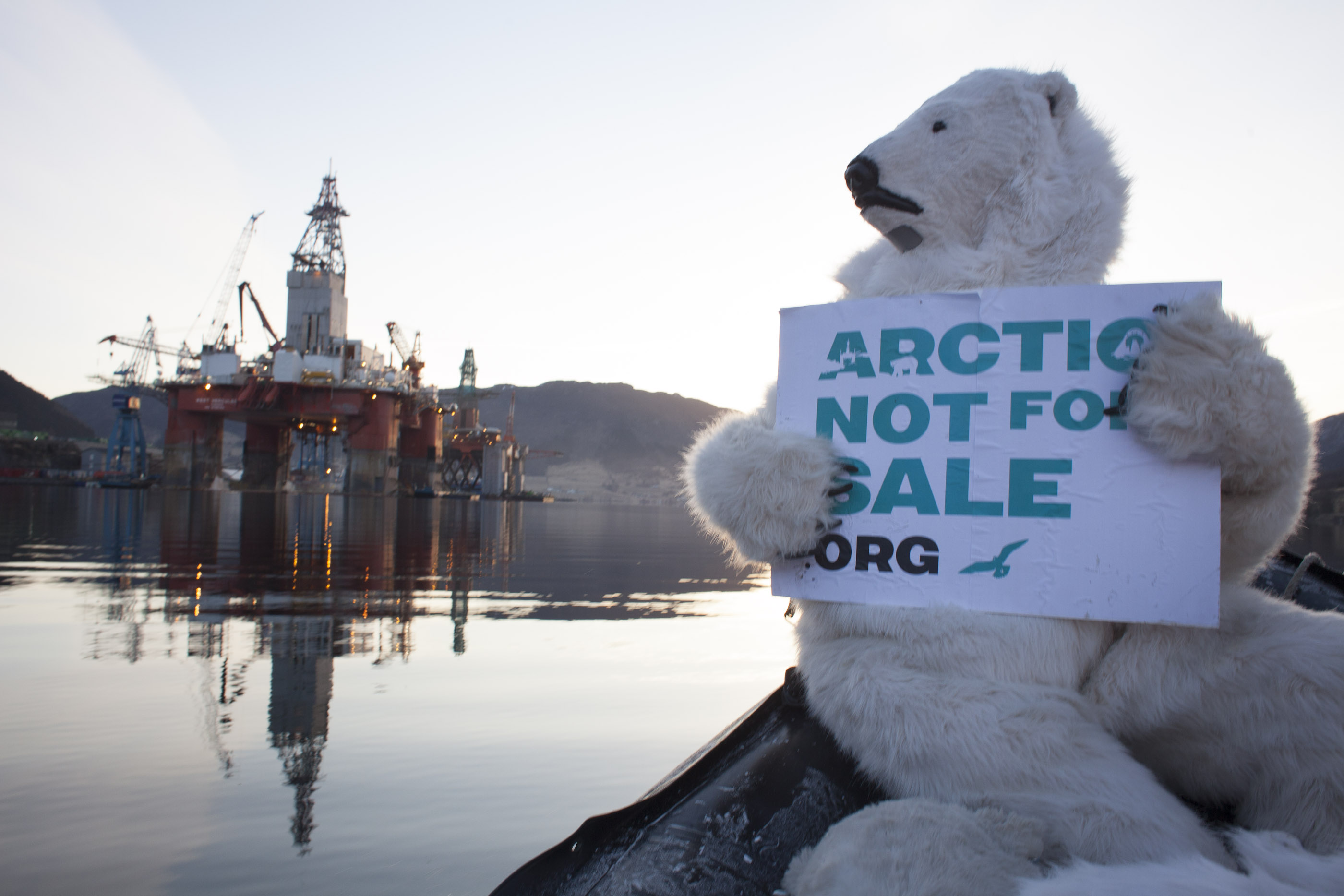 Shell declined to comment Tuesday on Clinton's new offshore drilling position. On Monday, Shell spokesman Curtis Smith wrote in an e-mail that the company had already begun drilling in its Burger J well site in the Chukchi Sea on July 30 and now that it is allowed to explore oil-bearing zones, it would aim to drill deeper this month.
"It's possible we will complete a well this summer but we're not attaching a timeline to the number of feet drilled," Smith wrote. "Safe, efficient operations will ultimately determine the progress we make."
Reid T. Porter, a spokesman for the American Petroleum Institute, said in an e-mail the administration's approval of drilling was "a good first step."
"We hope all candidates understand the great potential America's energy renaissance is having on job creation, generating massive revenue for the government and strengthening our national security," Porter said.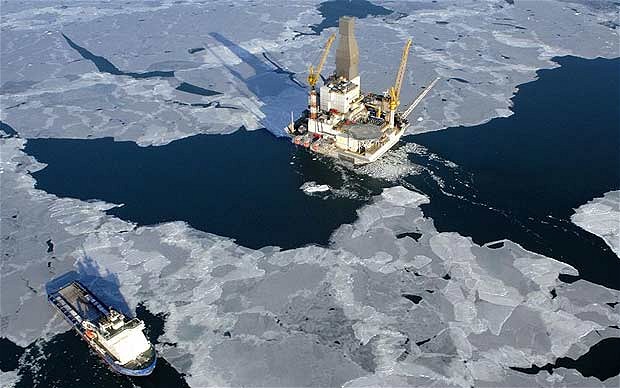 Environmentalists, for their part, immediately praised Clinton's decision to oppose drilling in the area.
"We applaud Secretary Clinton for standing up for what science, the will of the American people and common sense demand. She's exactly right: everything we know about dangerous oil drilling in the Arctic indicates it imperils a national treasure and is guaranteed to make our climate crisis worse," said Michael Brune, executive director of the Sierra Club, in a statement. "Allowing Shell to use unproven technology in the Arctic is a recipe for disaster and toxic to any climate action legacy." "Whomever the next president is will have the opportunity to back up words with action by denying Shell's application to commercially drill in the Arctic," Brune added. Many imperiled species live in the Arctic Ocean, and their plight has been exacerbated by the fact that it is warming faster than other regions in the globe. Walruses, many of which depend on sea ice that has been shrinking in recent years, are swimming through the Chukchi Sea right now, according to federal tracking data.
Lois Epstein, who directs The Wilderness Society's Arctic program, said in an interview that Clinton's statement not only "distinguishes her position from President Obama's" but shows how she was taking the area's specific ecological and technical conditions into account. In the case of an oil spill, she noted, the closest U.S. Coast Guard station is roughly 1,000 miles away, though there are some Coast Guard vessels in the region. "It does show some deeper thinking," Epstein said. "I don't think Hillary Clinton would have made that statement lightly, because it has a lot of implications."
Source: Washington Post