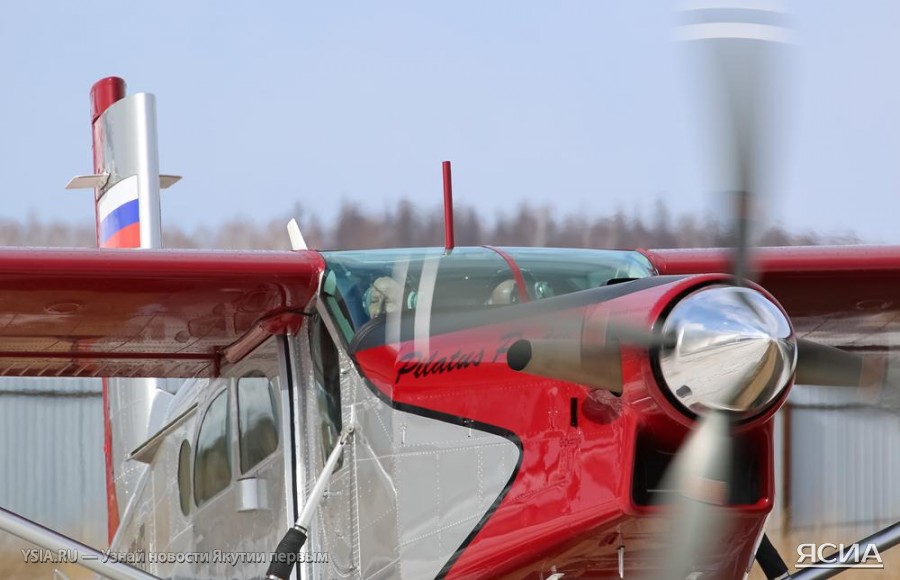 Polar Airlines – a Sakha regional carrier begins operating a new passenger aircraft Pilatus PC-6. On July 15 the aircraft flew to Srednekolymsk ulus to operate regularly from Srednekolymsk airport.
YSIA news agency reports that the aircraft was flown to its new base by an experienced instructor pilot Niurgun Sleptsov. On it new base the aircraft will serve socially important routes between neighboring regions. Average ticket price starts at 1,262 roubles – a price that is subsidized by the government. 9 destinations are planned for the service.
Pilatus PC-6 is a Swiss-made short takeoff and landing (STOL) utility airplane built since 1959. Its passenger conversion is able to carry up to 6 passengers and cargo inside the passenger cabin. This type has potential for operation in rural areas, extreme climatic conditions and has pre-rebuild life of 14 years.
Source: YSIA.ru, Picture: YSIA.ru