The Northern Forum Infectious Diseases Working Group has taken part in 16th International Congress of Circumpolar Health in Oulu, Finland. The event was held on June 8-12. The InternationaI Congress on Circumpolar Health (ICCH) series are arranged every three years in Arctic countries or countries related to Arctic issues. First congress of the series was arranged in 1967, and it was previously hosted by Oulu in 1971.
The current congress focuses on human health and well-being in the Arctic and the Northern areas. It is open for everyone interested in Arctic issues, especially scientists, researchers, health care professionals, policy analysts, government agency representatives and community leaders. The congress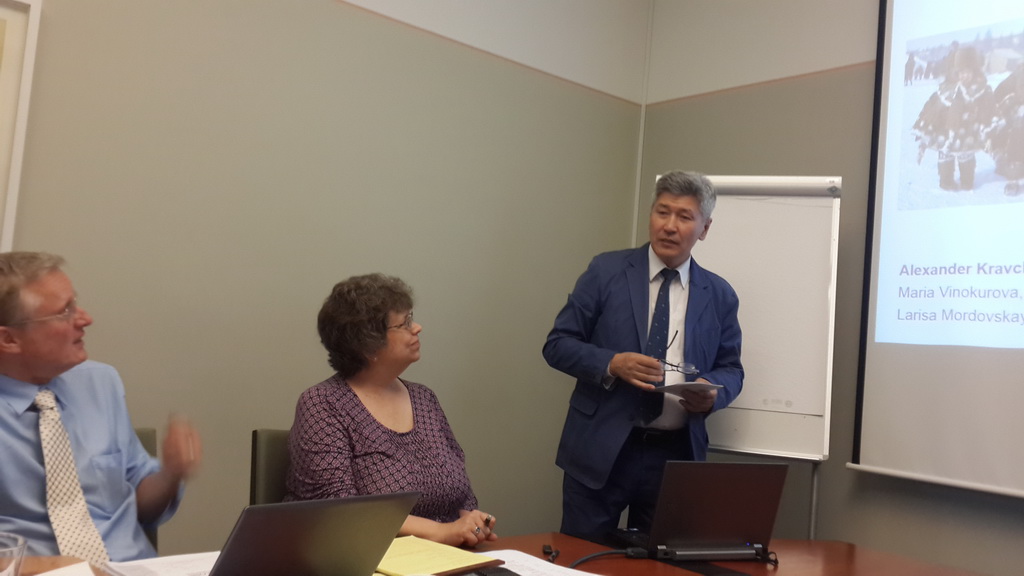 is organised by the Thule Institute, University of Oulu in collaboration with the International Union of Circumpolar Health (IUCH), the Nordic Society for Circumpolar Health, the Society of Arctic Health and Biology, and the Rokua Health & Spa.

The Northern Forum delegation consists of a CMO of "Phthisiatry" science practical center Alexander Kravchenko his deputy Maria Vinokurova, who are also the only tuberculosis experts from Russia on this Congress. The delegation has met Ph.D Alan Parkinson from University of Alaska - a long time partner of the NF Infectious Diseases working group.