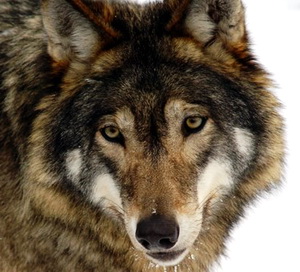 The environment minister, Åsa Romson of the Green Party, presented the decision together with the minister for rural affairs, Sven-Erik Bucht of the Social Democrats. They claimed that the scientific basis for how Sweden handles the size of its wolf population is questionable.
Romson said that politics rather than science has underpinned the decision to keep the national minimum flock size at 270 wolves. She is also critical of the fact that the size was determined through a vote in parliament. "The question is if parliament should decide this matter. That runs counter to previous praxis. We believe that science should determine the minimum size," Romson said.
The move means that the Swedish Environmental Protection Agency will once again have to analyse just how vulnerable the wolf population is. But the Agency will also account for the socio-economic consequences of having a strong wolf population and it will do so with rural populations' interests in mind, Romson insisted.
Politicians from the opposition Moderate Party were critical of the decision.
"It is a well-known fact the Green Party wants significantly more wolves and the aim of a new investigation must surely be to reach a completely different conclusion than current policy. It's unfortunate seeing as we finally have a well-functioning system," the Moderates' hunting policy spokesman Ulf Berg told news agency TT.
Romson and Bucht are also instituting a permanent wolf committee, as requested by the Swedish Environmental Protection Agency. It will be made up of representatives of different interest groups.
The government also intends to increase funding for the protection of tame animals and to launch an inquiry to determine how to introduce a better system for legal processes around the licensed wolf hunt. The inquiry comes as a response to recurring legal appeals in recent years.
Original article and photo courtesy: http://sverigesradio.se/