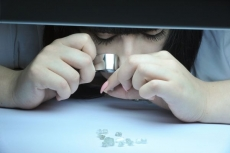 Yakutia was proposed to conduct an auction of diamonds in Dubai. Head of Moscow office of Brilliant Diamond LLC (UAE) Jitendra Kumar proposed to organize an auction of Yakut diamonds in Dubai.
He proposed it in Yakutsk in the passing international conference on the development of diamond cutting and jewelry industry. The businessman said that the Dubai company want to conduct "The week of Yakut diamonds" in the UAE with diamond auction. According to him, they are ready to take upon all the work on this project organization. Selection of diamonds for auction can be established in Yakutsk and sent crystals in Dubai.
The conference will be held in Yakutsk as part of the traditional "The Diamond week", which includes exhibitions of exclusive jewelry, business events and even tourist route "Diamond way". As a result, we can see the main stages ofprecious metals extraction and processing on the Yakut fields, as well as get acquainted with the history of the discovery and exploration of kimberlite pipes.
http://news.ykt.ru/article/24355

Якутии предложили проводить аукцион алмазов в Дубае
Руководитель Московского офиса Brilliant Diamond LLC (ОАЭ) Джитендры Кумара предложил организовать аукцион якутских алмазов в Дубае.
Такое предложение он высказал в Якутске на проходящей здесь международной конференции по развитию алмазогранильной и ювелирной промышленности. Бизнесмен заявил, что Дубайские компании желают проводить в Объединенных Арабских Эмиратах Неделю якутских бриллиантов с алмазным аукционом. По его словам, всю работу по организации этого проекта они готовы взять на себя. Отбор алмазов для аукциона, по его словам, можно наладить как в Якутске, так и отправлять для этого кристаллы в Дубай.
Конференция проходит в Якутске в рамках традиционной "Бриллиантовой недели", включающей в себя выставки эксклюзивных ювелирных изделий, деловые мероприятия и даже туристический маршрут "Алмазный путь". Пройдя по нему, можно увидеть основные этапы добычи и обработки драгоценных камней на якутских месторождениях, а также ознакомиться с историей открытия и освоения кимберлитовых трубок.