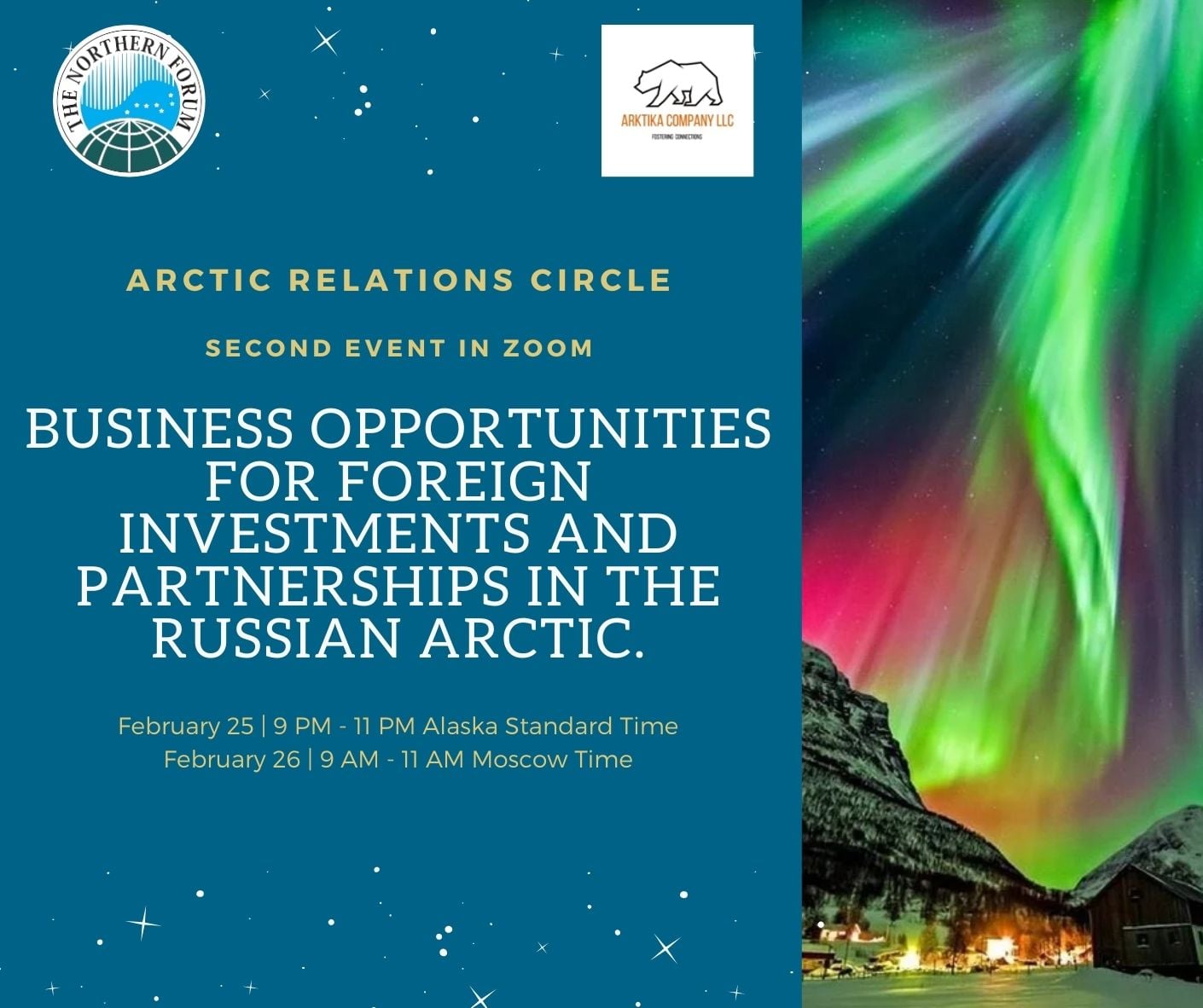 Dear friends!
We invite you to the second Arctic Relations Circle meeting on February 25 at 9:00 pm Alaska time. At this time in Moscow 09:00 am on February 26 and in Yakutsk - 15:00 h also on February 26.
Topic: "Business opportunities for foreign investments and partnerships in the Russian Arctic".
We are committed to creating the important connections between organizations interested in the Arctic with the people living in the Arctic. Let's spend two hours to talk about how we can strengthen our business relations, exchange common challenges and ideas, and find opportunities for future partnerships.
Interested participants, please contact the Northern Forum Secretariat for a link in ZOOM: +7 (4112) 50-84-50, email: ,