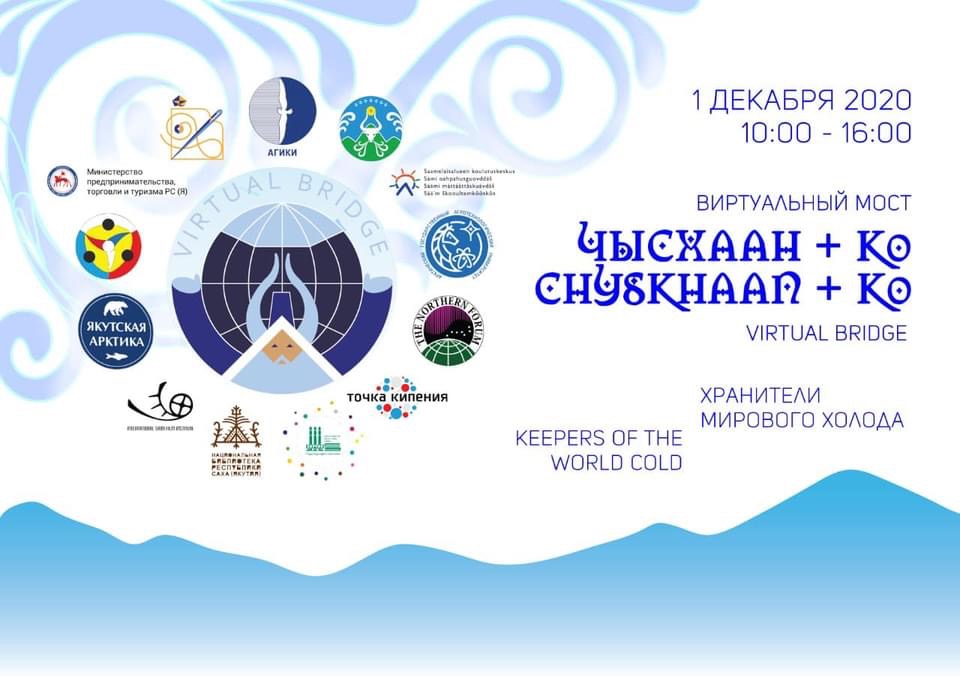 Dear friends,
We invite you to watch an interesting event initiated by the Arctic State Institute of Culture and Arts of Yakutia: a meeting of Keepers of the Cold from different countries and regions. The Northern Forum is one of the partners of the event.
The appeal of the main initiator - Ulyana Alekseevna Vinokurova, Doctor of Sociology, Professor of the Department of Folk Artistic Culture of the Arctic State Institute of Culture and Arts of the Republic of Sakha (Yakutia):
Save the Cold, its strength and beauty! It is the weakening of the cold force that knocks down the cold / heat balance as a condition of life on Earth. What does it look like? These are forest fires, natural destructive elements, diseases of people and the planet ...
How to help Mother Earth and all living things? And how to preserve the cultural code of peoples born in the snow, in the winter-winter and intended to be the keepers of the world cold?
Such a planetary task is hidden in the festival "Winter begins in Yakutia", recognized as the best cultural event in Russia. Its diversity grows like a snowball every year.
This year we came up with the international Virtual Bridge "Chyskhaan and K * = Keepers of the World's Cold". Chyskhaan, Santa Claus, Ded Moroz from Veliky Ustyug, Sagan Ubugun, Mun Kalsa, Yamal Iri, talented like-minded enthusiasts from the Russian regions - Chukotka, Kamchatka, Yakutia, Taimyr, Yamal, Naryan-Mar, Komi, will come to the Meeting on the Virtual Bridge. Murmansk region, St. Petersburg, Altai, Tuva, Buryatia, Finland, Alaska, Denmark, Iceland, Poland, Japan, Mongolia. Let's show 37 views! It is a combination of science and art. I could not even imagine such an enchanting variety of intellectual and artistic expression of the Cold, although I was born in the snow, I live and work in the Arctic.
The virtual bridge will take place tomorrow, December 1, at the Boiling Point site of Yakutsk, it will be broadcast online in YouTube and on the vbridge.agiki.ru portal.
It starts at 10 a.m. (Yakutsk time), which is exactly 4 a.m. (Moscow time), and, apparently, will last 7 hours in one go. The virtual bridge is also accompanied by an international exhibition of artists "The Power and Beauty of Cold" on the same platforms.
The Manifesto of the Keepers of the World Cold and the names of the Ambassadors of the World Cold will be proclaimed.
We invite you to join this exciting event and help change attitudes from fighting the cold to saving the cold as the foundation for sustainability on earth.