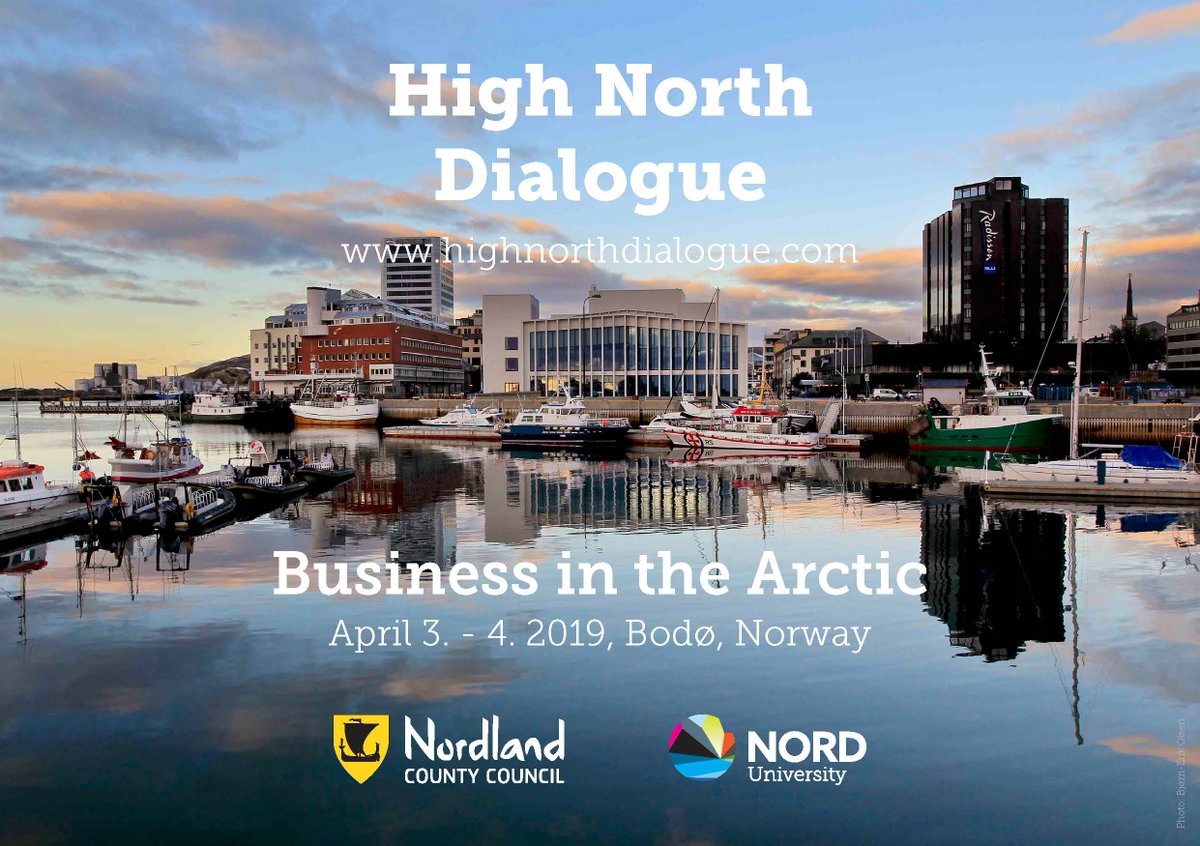 The conference High North Dialogue will take place in Bodø, Norway, April 3—4 2019. The main theme of the conference is "Business in the Arctic".
More than 400 students, businesses, academics, policy-makers, politicians and other stakeholders will come together to discuss and develop ideas for the economic development of the Arctic region, with an emphasis on future scenarios, development cross sectors and governance needed in order to ensure sustainable growth.
Sub-themes:
High North scenarios
What opportunities for business exists in the Arctic?
Smart societies in the Arctic.
For more information, please, follow the link: http://www.highnorthdialogue.no/