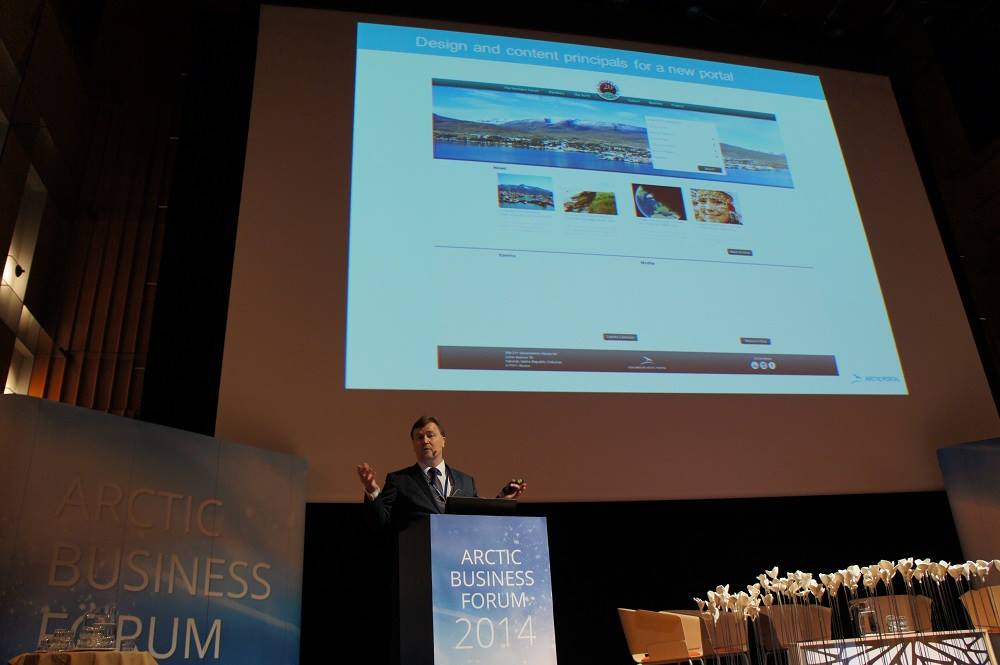 Vladimir Vasiliev, NF Executive Director, and Halldor Johansson, Arctic Portal General Manager, have presented the Northern Forum and its new tool within the Arctic Portal for participants of the Arctic Business Summit in Rovaniemi.
Presentation has attracted a lot of interest from business companies because of huge amount of resources to be available both in the Arctic and NF portals.
The 5th Arctic Business Forum covered two days of world class presentations by invited speakers, a trade show and a high class social program in the very heart of Lapland Finland.
The meetings ended on Thursday, 13th of March.
To follow the work of Northern Forum, join on Facebook and Twitter!