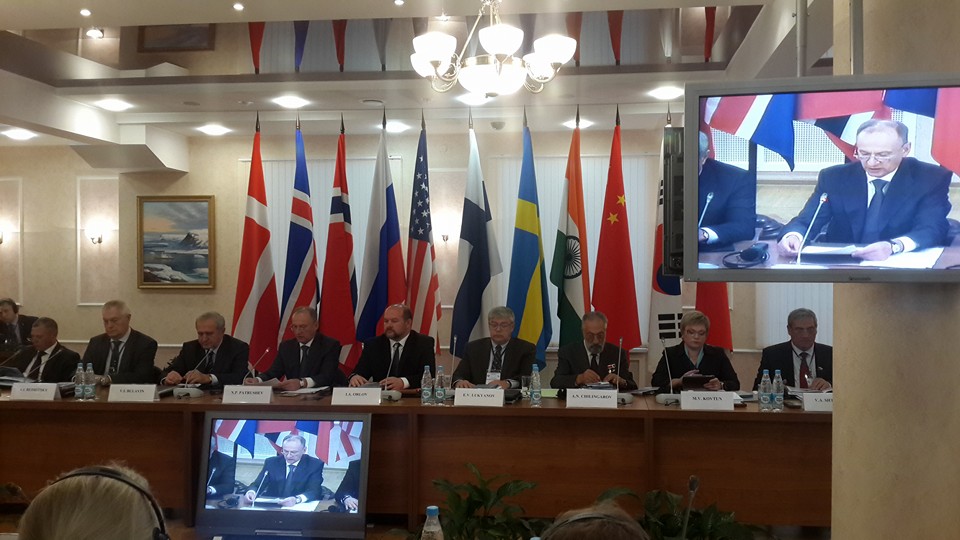 Acting Executive Director of the Northern Forum Mikhail Pogodaev has taken part in 5th International meeting of the Arctic Council members representatives, observers and foreign scientific circles in Arkhangelsk. The meeting is chaired by Russian Security Council Secretary General Nikolai Patrushev. Sakha Republic delegation to this meeting also includes Deputy Prime Minister Pyotr Alekseev, Chair of state Arctic committee Alexei Kiselyov and an advisor for Head of Sakha Republic Eduard Klimov.
During the first day, participants have visited a complex rescue center of Russian emergency situations ministry, observed an exhibition of Arctic search and rescue machinery and watched a training exercise.
On a second day, the participants took part in discussion of security and sustainable development issues in the Arctic; and also issues of indigenous peoples traditional lifestyle
conservation. Three main points of the agenda were - "Preparation of employees for global Arctic projects", "Building up an international cooperation in protection of ecosystems and Arctic environment" and "Protection of traditional lifestyle and supporting sustainable development of the Arctic indigenous peoples".
The meeting engaged a variety of represetatives of the Arctic COuncil member states and governors of Russian Arctic regions. The Northern Forum had an opportunity to meet them and discuss potential cooperation with these regions under the auspices of the Northern Forum.