The IX international forum "The Arctic: Present and Future" begins in St. Petersburg. Today, December 5, the IX international forum "The Arctic: Present and Future" opens in St. Petersburg. Discussion platforms of a key public event are dedicated to the development of the Arctic zone of the Russian Federation and will bring together about 2500 delegates from 40 subjects of Russia, including all the Arctic regions.
The business program will be attended by governors and representatives of relevant regional authorities, 8 federal ministries, 15 departments, 25 senators and deputies of the Federal Assembly of the Russian Federation. This year, representatives of public organizations showed increased interest in the event, their total number on the fields of the forum will be more than 700 people. In addition, 22 countries of the European Union, BRICS and Asia-Pacific will send their delegations to the forum.
Significant public and international attention to the event is given due to the fact that key documents will be presented at the forum that will determine the development of the Arctic zone of Russia for decades to come.
The new legislative basis for state policy in the Arctic will become the central theme of the plenary session "New Horizons of State Policy in the Arctic". It will be opened by the president of the Association of Polar Explorers, special representative of the President of Russian Federation in the Arctic and Antarctic Artur Chilingarov.
"Today, a new strategy, new mechanisms and incentives for development are being founded for the Arctic. This will be discussed at our forum, which has traditionally been the link between all parties interested in the development of the Arctic territories" - said Arthur Chilingarov.
In support of the business program, a large-scale exposition will be launched in the exhibition hall of the forum. Leading companies active in the polar region, as well as the Arctic regions of the Russian Federation, will demonstrate their developments and technologies. The exposition includes equipment designed to work in difficult climatic conditions, samples of the latest icebreaking class ships, airplanes and all-terrain vehicles.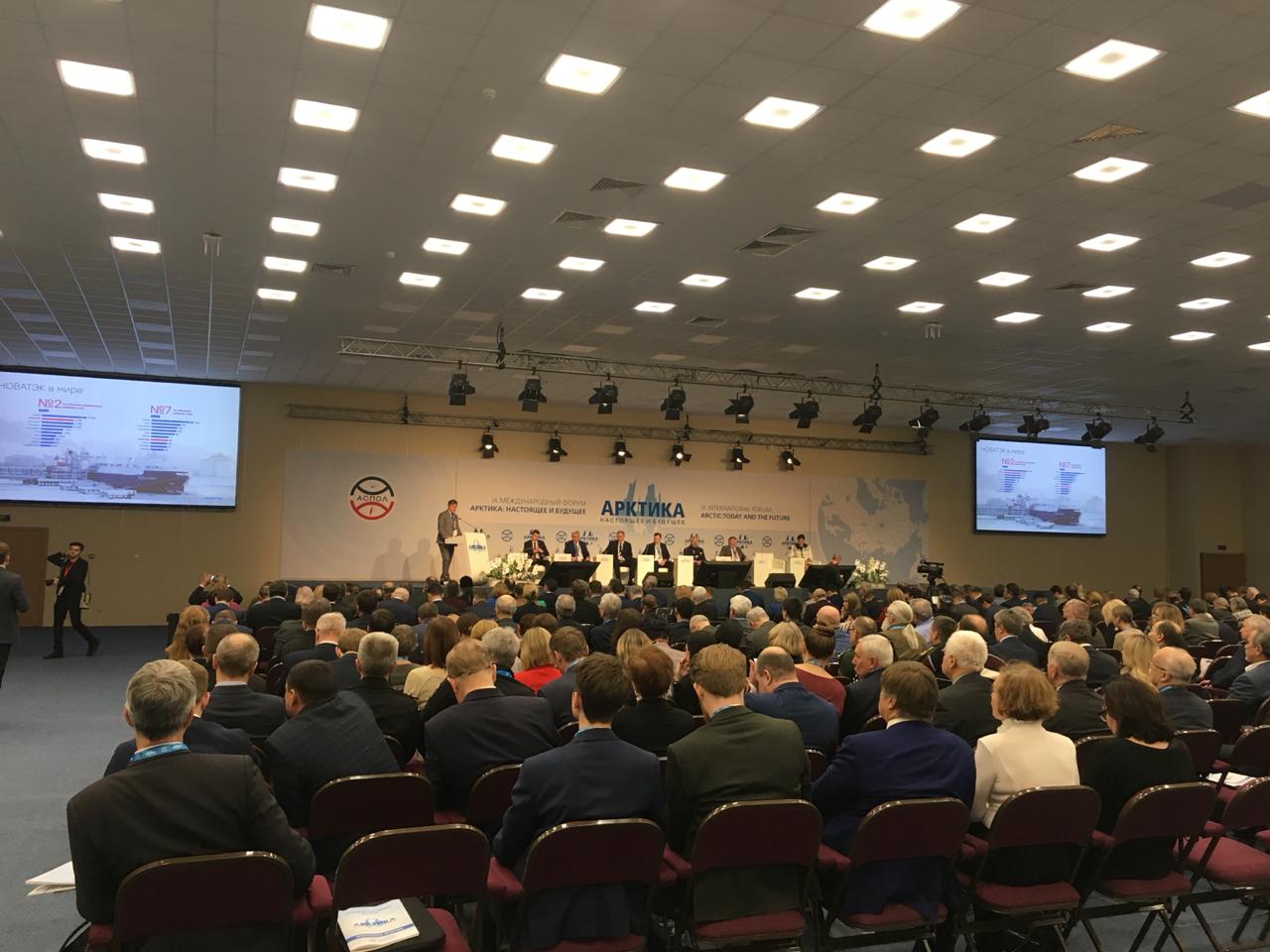 In total, on the first day of the forum, 19 business events will be held - panel and working sessions, round tables, and conferences. More than 300 experts and speakers will speak on topical issues on the Arctic agenda.
The 9th international forum "The Arctic: Present and Future" in the status of partners was supported by PJSC Megafon, Gazprom Neft and Novatek. The general informational partners of the forum were International Information Agency Russia Today and the Russian News Agency TASS.